Press Release
June 30, 2020
The container crane FREERIDER from Künz relies on Continental tires "CraneMaster"
Continental CraneMaster offers maximum safety with a long service life for port cranes
CraneMaster and FREERIDER make container handling even safer and more efficient
ContiPressureCheck integrated in the Künz CraneManagement system warns at low tire pressure and high temperature
Hanover, June 30 2020. Work in ports poses a particular challenge to the tires of the vehicles and cranes used: Due to large weight differences, twists in a narrow space, long standing times, and ongoing UV radiation, the tires are required to do a lot of things. Continental offers a wide range of tailor-made tire solutions for port fleets that are capable of overcoming these challenges. The product range includes air and solid tires for all vehicle types used in port logistics. This also includes container cranes, known as rubber tired gantry cranes (RTG). When it comes to tires, innovation leader Künz is also relying on Continental's CraneMaster for the new container crane FREERIDER (RTG).
FREERIDER and CraneMaster – a safe combination
With the new FREERIDER container crane, Künz is breaking new ground and enabling an even more efficient and faster container handling in ports: The crane can also be operated at a higher driving speed and even be operated with load right from the start. The high degree of flexibility in handling and the stiffer overall concept of the crane also bring greater comfort for the crane operator, in addition to significantly increased safety. When choosing the tires for the FREERIDER, innovation leader Künz is relying on Continental: Each of the 16 CraneMasters guarantees the crane operator the necessary freedom of movement with maximum safety and a long service life. "The tires deal with enormous loads in the day-to-day work in the port. We have opted for the CraneMaster because it has been able to meet this challenge in the best possible way," says Walter Schönecker at Künz GmbH. "Container cranes lift extremely heavy loads, which leads to very particular demands on tires," adds Julian Alexander, product line manager for Material Handling at Continental. "Flat spots or damage to the carcass are not uncommon. The CraneMaster has an exceptionally robust tire design that has been specially developed for these challenges. This makes it ideal for FREEERIDER." The ContiPressureCheck tire pressure monitoring system ensures additional safety. Integrated in the Künz CraneManagement system, it informs the fleet operator about tire pressure and temperature.
The Continental CraneMaster
Continental developed the CraneMaster to improve the efficiency and mileage of port vehicles under the extreme load. It has an exceptionally robust tire design, which reduces wear and damage due to the high load on the tire walls and the tread. Compared with conventional tires, it offers excellent maneuvering properties, even when rotating, high stability, low rolling resistance, delayed aging, and optimized wear.
Contact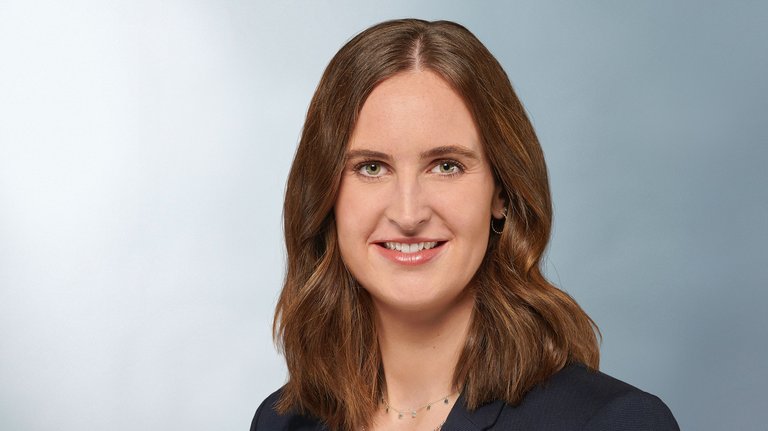 Julia Reinhold
Spokesperson
Commercial Specialty Tires