Press Release
September 10, 2021
"Supplier of the Year 2020": Continental Selects Best Suppliers
Collaboration in challenging times: 12 suppliers honored as Continental best supplier
The special "Quality" Award goes to the manufacturer of forged components for the automotive industry GRUPO CROPU
Regensburg, Germany, September 10, 2021. Partnership and cooperation are currently more in demand than ever before. As a result of this, Continental has presented the technology company's best suppliers with the "Supplier of the Year" awards in 2020. The award by Continental's Automotive Technologies and Vitesco Technologies group sectors recognizes particularly exemplary performance by their strategic series suppliers. "In these extremely challenging times, open and trusting teamwork with our suppliers has gained further importance. We value the work of our suppliers and are aware of their role in our performance," said Nikolai Setzer, Continental CEO and Chairman of the Automotive Board. "Together, we set ourselves the goal every year of meeting the widest range of customer requirements in the best possible way with targeted solutions. This was and certainly is a major challenge this year. We honor our suppliers, who set the highest standards in quality, efficiency and safety, as Suppliers of the Year!"
Last year, the global supplier network of around 900 strategic suppliers provided 100 production sites of Continental Automotive Technologies and Vitesco Technologies with around 140,000 different part numbers and a total processed volume of around 165 billion individual components. The 12 award winners impressed the Continental jury in terms of quality, costs, commitment, and purchasing conditions.
"The global situation with the coronavirus pandemic, chip shortages and rising raw material prices continues to pose major challenges for us and our supplier network. We would like to thank all our suppliers for their cooperative collaboration in these challenging times and are delighted to recognize the 12 best with the Supplier of the Year award," added Günter Fella, head of purchasing at Continental Automotive. "We are also paying particular attention to quality this year, which is why we are once again presenting our special 'Quality' Award." In 2020, this goes to GRUPO CROPU, a manufacturer of forged components for the automotive industry.
Recognition of the 12 most outstanding series suppliers
Each year, Continental presents the Supplier of the Year awards to the best suppliers in the fields of electronics, electromechanics, mechanics, production equipment, engineering services and specific solutions for the business areas Autonomous Mobility and Safety, Vehicle Networking and Information and Vitesco Technologies. The award for outstanding quality is presented as part of the special category "Quality".
Quality:
Electronics:

Maxim Integrated Products International Ltd. (High-Speed Interfaces & Power Supplies)
Murata Manufacturing Co., Ltd. (Passive Components)

Electromechanics:

Elec & Eltek (Macao) Company Limited (Printed Circuit Boards)
HIROSE ELECTRIC CO., LTD. (Connectors Automotive)

Mechanics:

Weppler Filter GmbH (Plastic Parts Functional)
Arnold Group (Fasteners)

Production equipment:

Viscom AG (Automated Optical Inspection Systems)

Engineering services:

Alten Group (Engineering Services)

Business Area specific solutions of Autonomous Mobility and Safety:

VCST Reichenbach GmbH (Aluminum Extrusion and Machining)

Business Area specific solutions of Vehicle Networking and Information:

Shinko Nameplate Co., Ltd. (Decorative Plastic Parts)

Business Area specific solutions of Vitesco Technologies:

HVM PLASMA, SPOL. SR.O. (Surface Treatment)
E&H PRECISION (THAILAND) CO., LTD. (Turned Parts Vitesco Technologies)
The award ceremony was held as part of a virtual event on September 9, 2021, with Continental purchasing managers from all markets and representatives of the awarded suppliers.
Contact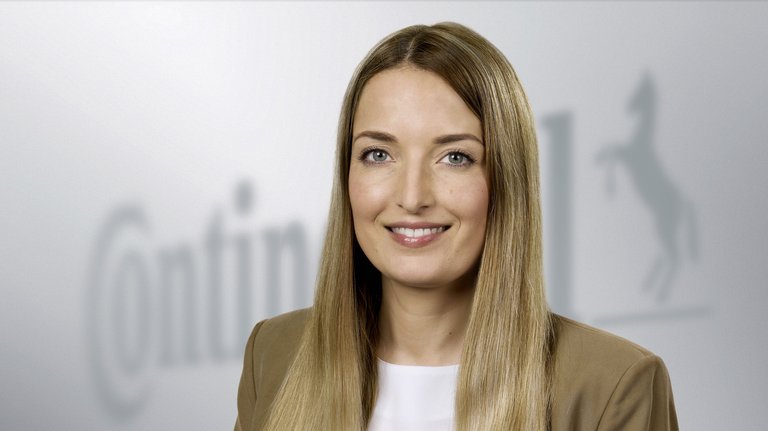 Alena Liebram
Media Spokesperson and Topic Manager User Experience