Press Release
September 15, 2021
Continental Voted Best "PROFI Werkstatt" Brand for Third Time in a Row
Readers of PROFI Werkstatt magazine value Continental as a reliable partner and vote the company no. 1.
Customers provide vote of confidence when it comes to tire quality, reliable service concepts and broad consulting expertise
Thank-you video acknowledges the show of support
Hanover, Germany, September 15, 2021. Having a reliable partner by your side is something people appreciate when it comes to safety, in particular. Readers of Munich-based trade magazine "PROFI Werkstatt" have voted Continental the best workshop brand for the third such poll in succession. The premium manufacturer's commercial vehicle tires unit collected the most votes in the Tires category. "I'm delighted to accept this fantastic award on behalf of all my tire colleagues at Continental," says Marc Schmitt, Head of Brand Communications, Replacement Tires Germany. Customers choose Continental as a partner they can depend on and have once again expressed their trust in the company by voting it top of the rankings. "This award acts as a great incentive for us to do our best every day with maximum passion and commitment – so that we can continue to stand by our customers as their partner in the future," adds Schmitt.
Continental on course as a solutions provider
The award also shows that Continental is on the right course as it continues to develop from a tire manufacturer into a solutions provider – and that customers appreciate what the company is doing. Continental's broad product portfolio, digital solutions and reliable service offering support fleet managers and drivers in their day-to-day operations. Added to which, Continental makes information and training on the correct use of the products a priority. "Our customer service people are on hand for our partner workshops when they're looking for advice and training. We maintain close dialogue with our dealers and their workshops, and carry over credible requests and ideas directly into the development of new products," explains Schmitt.
Award recognizes the most popular brands
Since 2014 PROFI Werkstatt magazine has regularly asked its readers to name their preferred brands in the commercial vehicle workshop sector. The "Beste PROFI Werkstatt-Marke" [Best PROFI Werkstatt Brand] poll has developed into one of the most significant workshop-related brand awards. For the latest survey, organizers HUSS-VERLAG GmbH in Munich recorded 7,400 participants in 24 categories. The categories cover the most important products and services for workshop professionals and range from A for Achsmessanlagen [wheel alignment equipment] to Z for Zubehör [accessories]. Workshop managers in the commercial vehicle sector were asked to give their opinions on the brands they use in their day-to-day work. Led by gut feeling and experience alike, PROFI Werkstatt readers assessed the image, quality and service of the brands involved. All the details on the "Beste PROFI Werkstatt-Marke 2021" reader's poll can be found in issue 3 of PROFI Werkstatt. A picture gallery and video messages from the award winners have been posted at profi-werkstatt.net.
Contact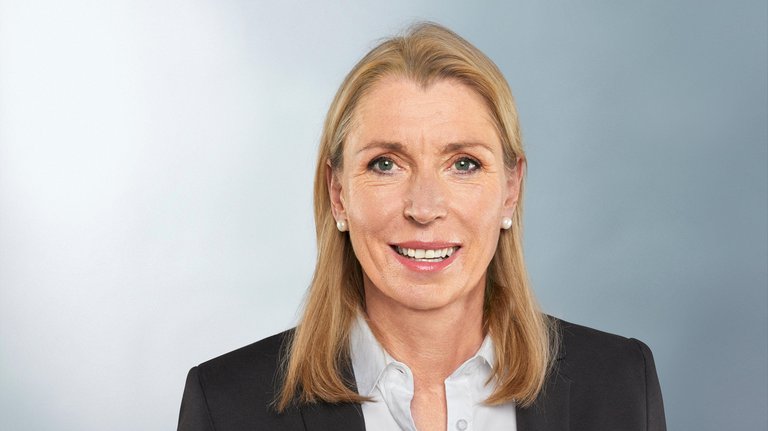 Annette Rojas
Media Relations Manager
Tires business area
Continental Reifen Deutschland GmbH
Büttnerstrasse 25, 30165 Hanover, Germany