Press Release
November 12, 2021
Getting ready for roadside tachograph checks: DSRC-RP connectivity module now available
New connectivity module facilitates roadside checks of tachograph infringements as intended by EU directives
Remote sensing device enables more efficient vehicle controls based on factual suspicion instead of random selection of vehicles
DSRC-RP corresponds seamlessly with the DTCO 4.0 device for the benefit of drivers, fleet managers and supervisory authorities alike
Villingen-Schwenningen, Germany, November 12, 2021. The coming years will bring significant changes for the logistics industry as well as their supervisory counterparts. Digitalization will play a major role in enabling drivers, fleet managers and law enforcement officers to comply with the tachographs regulation (EU) 165/2014 that came into effect in 2019 and, more general, the mandatory rules of the European Unions' Mobility Package. For example, in addition to the DTCO 4.0 devices within the vehicle, Continental has also developed the DSRC-RP remote sensing device in order to improve control of tachograph infringements by the respective authorities as well as to facilitate random roadside inspections on certain vehicles. The devices have been tried and tested by first adopters among supervisory authorities across Europe, proving that, now, the DSRC-RP module is ready for rollout all over Europe.
How does the DSRC-RP device work?
The DSRC-RP's main objective is to detect indications of possible malfunction or discrepancies early, easily and remotely. After appropriate authentication, the DTCO 4.0 device transmits vehicle and calibration data as well as information about potential security breaches and malfunctions to the inspection officers' DSRC-RP device via a small antenna installed on the vehicle's windshield. However, the module does not detect infringements themselves. That means that this type of control can only be used for pre-screening vehicles during roadside inspection, not for automatic sanctioning. The collected data, if not relevant, is deleted after three hours and no personal data like driving or resting times will be transmitted.
As a result, control authorities now have the chance to execute targeted inspections based on concrete suspicions instead of picking out vehicles randomly based on secondary suspicions. But companies and drivers benefit from the implementation of DSRC-RP, too: those who comply with all the regulations can expect fewer unscheduled stops at the roadside, thereby improving schedule reliability and cost efficiency.
Successful tests and early adoption by authorities across Europe
Since there is not that much time left to implement the new EU directive on roadside inspections – August 2024 – now is the time for authorities to start learning about the DSRC-RP device in depth and how to operate it under real-life circumstances. And some have already taken the first steps. For example, the Italian Road Police participated in a live test session already in early 2019 which eventually led to the decision to hold a more in-depth and demanding trial on Italian roads in 2021. Furthermore, encouraged by the Catalan Ministry of Transport and Mobility, a number of Catalan law enforcement departments have had the opportunity to learn about and test the DSRC-RP system at Castellolí Circuit in Barcelona in early 2021. Additional law enforcement agencies in the Netherlands, Austria and Germany have also started to put the DSRC-RP system through its paces. The overall verdict so far is very positive: DSRC-RP, which has been developed based on the tried-and-tested DSRCmeter for workshops, is a very good tool for complying with the new requirements and it provides extraordinary opportunities for improving efficiency, effectiveness as well as decision-making during controls. The device seamlessly fits into the current systems and is ready for implementation all across Europe.
Contact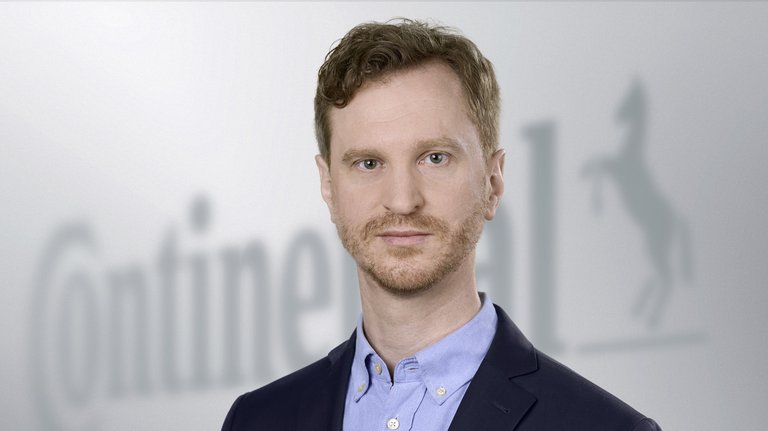 Oliver Heil
Media Spokesperson Smart Mobility