Press Release
December 06, 2021
As you like it: Continental's new MultiViu Sports display for motorcycles gives riders maximum flexibility
Extremely adaptable and scalable: platform approach maximizes flexibility and efficiency
KTM has already equipped its KTM 1290 SUPER ADVENTURE S and KTM 1290 SUPER DUKE R with MultiViu Sports displays
Automotive-grade displays with optical bonding technology provide a crystal-clear image
Villingen-Schwenningen, December 2021. Continental has launched its MultiViu Sports display platform, a highly adaptable instrument cluster for motorcycles and motor scooters. MultiViu Sports displays are based on a scalable development platform that can be easily adjusted to the requirements of diverse groups of motorcyclists. KTM, a major Austrian manufacturer, is already using the platform and will be equipping its KTM 1290 SUPER ADVENTURE S with the seven-inch MultiViu Sports 7. Thanks to its superb quality, this display can present the large quantities of information needed by bikers in a clear and well-structured manner.
Versatility is what counts: MultiViu Sports is perfect for bikers of all types
"Selecting a motorcycle is a lifestyle decision. The driver of a low rider motorbike is different in many ways from a motocross biker," says Patric Zimmermann, Continental's product manager for two-wheeler displays. "However, both care a lot about how information is displayed to them. Both need a display that is as good as a smartphone and shows content in accordance with their particular preferences." With this in mind, Continental developed a software platform for its MultiViu Sports displays that motorcycle and motor scooter manufacturers can precisely tailor to the individual needs of their customers.
The hardware too is based on a platform. Manufacturers have a choice of sizes and aspect ratios in portrait and landscape format, and they can select a suitable design language without having to start from scratch. The TFT display has excellent technical characteristics: a typical resolution of 800x480 pixels (for 5-inch and 7-inch sizes), a brightness value of 1,000 cd/m² and a contrast of 1,000:1. Fogging of the glass and annoying reflections are ruled out thanks to optical bonding technology. The glass is coated to minimize fingerprints, and readability can be further increased by means of anti-glare and anti-reflection coatings.
Same on the inside for efficiency, different on the outside for individual riding experience
MultiViu Sports is not only a new generation of displays for the motorcycle world," says Patric Zimmermann, "it opens up new opportunities for the motorcycle industry. By having a joint back end and a front end that can be customized to a high degree, automotive display technology can be made available to motorcycles in a cost-efficient manner, even with small production runs." The MultiViu Sports platform also shortens the time to market for manufacturers. Displays can go into production more quickly.
The developers at Continental have not only designed the platform to permit customization of image content. Suppliers can also integrate external services such as weather information or music streaming in cooperation with manufacturers. An app with an open design connects the rider's smartphone with the motorcycle via Bluetooth Low Energy, taking customization another step further. Continental has also designed the platform to be ready for future technologies and types of user behavior. For example, forthcoming versions of the MultiViu Sports display will offer touchscreen functionality. A video of the display can be seen on the Continental Automotive YouTube channel.
Contact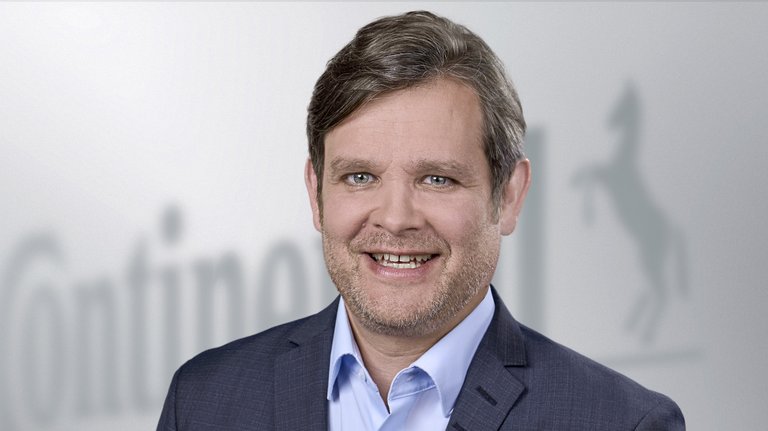 Christopher Schrecke
Media Spokesperson Smart Mobility