Press Release
June 16, 2022
Continental with eight Tuning Companies at the 43rd Tuning Day
Tuners showcase their vehicles boasting between 190 and 1,000 hp at the Contidrom
Michael Schneider, Head of Tuning at Continental: "We can provide the right tires for a wide range of tuned vehicles"
Hanover, June 16, 2022. Continental's Tuning department hosted its 43rd Tuning Day event on May 28. Eight tuning companies came to the Contidrom test center near Hanover with 12 vehicles to present their latest creations to the visitors. The list of companies reads like a who's-who of the tuning scene: AC Schnitzer, BRABUS, Delta 4x4, Klasen, mtm, Racechip, Techart and 9ff showcased their cars to the participants and AutoBild sportscars. There was also a wide choice of vehicles, because almost every vehicle suitable for performance enhancement was represented, ranging from the VW bus to the Mitsubishi L200 pickup and from the Hyundai i20 to the Mercedes GLS.
"The wide range of vehicles and their performances from 190 to 1,000 hp clearly shows how versatile our options are for equipping performance-enhanced vehicles," says Michael Schneider, Head of Tuning at Continental. "This underscores our leading position among tuners who bring top performance to the asphalt in a sporty and safe way with their tuned cars. The event showed that there is always something new in the scene and that the enthusiasm for tuning and individualization is still as strong as ever."
Participants were allowed to gain experience with high-horsepower and tuned vehicles on the extensive handling course and the wet test track. As a particular highlight, there was also a drifting course where they could practice controlled skidding on a watered circular track, accompanied by a trainer.
Contact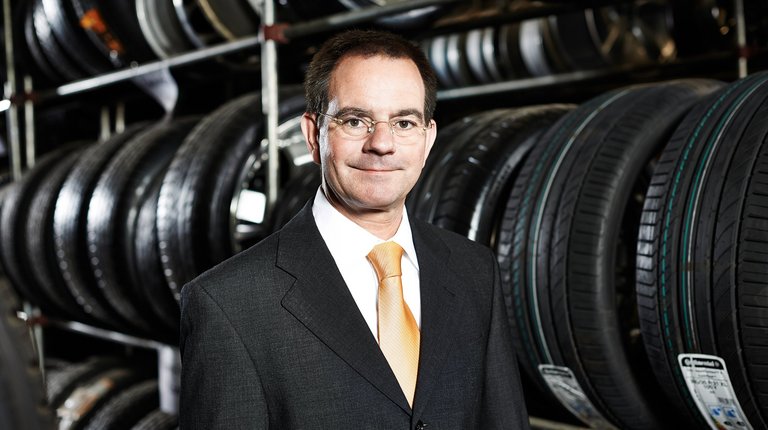 Klaus Engelhart
Press Spokesman
Passenger Car Tires / Germany, Austria, Switzerland