Press Release
April 25, 2023
35 Countries, 50,000 Kilometers: Continental Commercial Vehicle Tires Embarks on European Roadshow
Interactive show truck visits customers in a large number of markets
Comprehensive LODC approach for van, truck and bus tires presented
Intelligent tire products are combined with services and digital solutions
Drive sustainably while cutting costs: trends and technology from Continental
Hanover, Germany, April 25, 2023. Every day, Europe's fleets of trucks keep us supplied with food, raw materials and building products. Transport and logistics companies operating around 6.4 million medium- and heavy-duty trucks (ACEA 2023) tirelessly distribute goods to their intended destinations. And they do so in the face of increasingly challenging market conditions, with rising cost pressures, strict emissions regulations, a shortage of skilled workers and unreliable supply chains all playing a role. Continental is helping fleet managers to overcome these obstacles with its wide portfolio of tires and services. And from May 2023, the technology company will be showing customers throughout Europe what it has to offer – live in person with a major roadshow.
The "Your Business, Our Solutions." show truck
The new-look show truck will be traveling to trade fairs, shows and commercial vehicle events in 35 different countries under the headline "Your Business, Our Solutions.". "The roadshow revolves around our comprehensive tire management approach, which is rooted in the principle of Lowest Overall Driving Costs, or LODC for short," says Enno Straten, Head of Strategy, Analytics and Marketing, Replacement EMEA Tires at Continental. "Operational fleet costs affected by tires account for over 50 percent of total costs." Optimum tire selection, data-driven servicing management and tire retreading can reduce these outgoings substantially. "And this is what we want to focus on as we spread the word across Europe that: far from just being black and round, tires hold great cost-saving potential," continues Straten. "Our show truck features Continental's latest products and solutions aimed at sustainability, efficient tire management and digitalization."
The roadshow will start on May 2, 2023, heading to Latvia and then continue to Poland via Estonia, Lithuania. Truck driver Ronny Nittmann, who works for the Hanover haulage company Böhm, will be driving the show truck the length and breadth of Europe, clocking up some 50,000 kilometers (31,069 miles) in the process. The 42-year-old will report on his experiences during his travels in the roadshow blog that will accompany the two-year tour. Here, haulage contractors, fleet managers, transport planners and fellow truck drivers will find the roadshow's current ports of call, along with handy information on transport and logistics in the various countries, plus entertaining news items and surprising facts. Experts will share their know-how on truck, bus and van tires, fleet management and tachographs, while also discussing the prospects for electric mobility in commercial vehicles.
Innovation partner Designwerk
Also catching a ride will be Swiss company Designwerk, a Continental innovation partner and expert in electric commercial vehicles. The latest electric truck model from Designwerk – the High Cab Semi 6x2T – will be in action on some legs of the roadshow to demonstrate its considerable range.
In the spotlight: Generation 5 tires and the Conti VanContact Ultra
The Continental show truck highlights all the key issues currently affecting the transport and logistics industry. Cost optimization and carbon emission reduction to meet the EU's ambitious emissions targets are two of the most pressing challenges facing fleet operators throughout Europe. They are helped in their task by low-rolling resistance tires that bring fuel consumption down to good effect. The new Conti Hybrid tire line, recently awarded the Red Dot Award 2023 in the category product design, which is getting the ball rolling for Generation 5 tires, also offers an increase in mileage of as much as 20 percent over the preceding generation. The Conti Hybrid HS5 and HD5 models will be available in all common sizes by the end of this year. The show truck will also be exhibiting the recently launched Conti VanContact Ultra. Designed first and foremost for last-mile deliveries, this tire has an exceptionally sturdy sidewall ensuring excellent durability.
Co-starring: retreading, LODC and digital solutions
Continental is also demonstrating the huge potential of the ContiLifeCycle concept with its show truck. Reusing tire casings helps to cut costs. Retreading uses less raw material and produces fewer emissions than manufacturing a new tire. Given the focus on total operating costs and sustainability, retreading of commercial vehicle tires is therefore gaining in importance. The LODC approach is another key topic of the roadshow. This comprehensive consultancy concept for tire management from Continental helps fleets bring down operating costs and keep them down. LODC stands for Lowest Overall Driving Costs.
When it comes to fleet digitalization, tire monitoring and predictive maintenance, Continental comes to its customers' aid with the ContiConnect package of digital solutions likewise presented in the show truck. Recording of tire data – such as pressure, temperature, tread depth and tire condition – marks the transition from pure tire monitoring to asset management. The integrative ContiConnect platform sets out all data on a tire's condition and history within one system, allowing every tire to be tracked individually. Users also receive alerts and recommendations for tire pressure, temperature and tread depth, as well as when vehicle inspections are due. This paves the way for an even more efficient, straightforward, sustainable and forward-looking form of fleet management.
Proximity to customers and customized service packages
Continental's European roadshow takes the company directly to its customers. "We want to give our customers the chance to experience our solutions and services, and to showcase them in the customers' home countries," explains Straten. "The concept for the roadshow fits neatly with our comprehensive consultancy approach, which extends far beyond simply selling tires. The initiative is an expression of the customer proximity we practice both on the product development side and in the application of our customized solutions."
Contact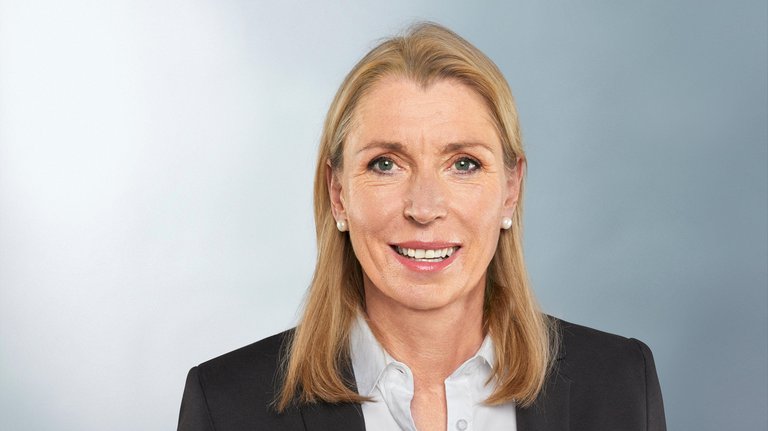 Annette Rojas
Communications Manager
Business Area Replacement EMEA
Continental Tires