Press Release
October 30, 2023
Continental Helps Fleets Prepare for the EU Taxonomy
EU Taxonomy classifies sustainable economic activities and is intended to steer customer orders and investment
Continental knowledge database explains the regulations
Energy-efficient tires help to meet the Taxonomy requirements
Sustainability-focused fleets already have many advantages over their competitors
Hanover, October 30, 2023. Continental is using a new information portal to provide fleets in the transport and logistics industry with extensive information on how to prepare for the EU Taxonomy requirements. The portal, complete with an explanatory video, can now be accessed here. The EU Taxonomy is a classification system designed to direct orders and investment into environment-friendly, sustainable economic activities.
EU Taxonomy ensures transparency and helps customers and investors make decisions
Under the provisions of the Green Deal and as part of its 'action plan on financing sustainable growth', the EU has introduced a classification system for sustainable economic activities. The EU Taxonomy serves to help investors make decisions and in so doing direct investments towards activities that can be considered environmentally sustainable. This should then encourage companies in the EU to make their economic activities increasingly sustainable. The classification system allows business activities to be evaluated in terms of their environmental impact, thereby creating incentives for companies to keep reducing any negative impacts that their activity has on the environment and climate. The Taxonomy also facilitates transparency in the industry, enabling customers to make comparisons and obtain products and services from companies who actively contribute to meeting climate goals, for example. Financiers wishing to invest in firms benefit in a similar way.
EU Taxonomy also applies to companies in the transport sector
The Taxonomy sets out a total of six environmental objectives and identifies economic activities that contribute significantly to attaining them. For companies in the transport and logistics industry, who are also covered by the regulation, climate action and the reduction of carbon emissions are particularly important objectives. After all, according to the European Union's statistical office Eurostat, the transport sector is responsible for around a quarter of the total of around 3.54 billion metric tons of CO2-equivalent emissions generated in the EU (as of 2021). Road transport accounts for 740 million metric tons of CO2 and trucks and buses for 207 million metric tons.
Companies are able to adopt a variety of measures to shrink the carbon footprint of their economic activity. These include investing in low-emission or zero-emission drive systems as well as improving the energy efficiency of vehicles by fitting energy-efficient tires. The EU tire label indicates which products are deemed to be Taxonomy-compliant. They must be rated in the two best classes/the best class for rolling resistance and external noise in which there is more than one model of tire already available on the market (according to the EPREL product database).
Continental knowledge database explains regulations and lists compliant products
In line with the company's Lowest Overall Driving Costs (LODC) consultancy approach, Continental is providing all transportation fleets with information on how to get ready for the Taxonomy requirements and featuring reports on the classification system's ongoing development. In addition, Continental's customer advisors will be giving fleet operators personalized advice on which products meet the regulation's requirements. The Taxonomy is being implemented gradually. Reporting is still only voluntary for many companies. However, many companies in the logistics industry have already started to report in accordance with the guidelines. The reporting obligation will extend to more and more companies from 2025, and we can expect the regulations to continue evolving.
Taxonomy-compliant fleets already have an advantage over the competition
Transport companies who get their vehicle fleet ready for the future now in accordance with the Taxonomy's provisions are able to use their fleet's reduced carbon footprint as a selling point with clients. This is particularly relevant when dealing with clients who, due to their size, are already obliged to carry out the reporting required for the Taxonomy. So, although implementation of the EU Taxonomy initially poses a challenge for companies in the transport segment, it also offers them an opportunity to set themselves apart from their competitors. Plus, investment in the energy efficiency of vehicles will generally pay for itself, as their lower fuel/energy consumption will also reduce vehicle operating costs. Tires play a significant role here: The operational costs of a fleet that are impacted by tires amount to 50 percent of the total costs of the fleet.
Contact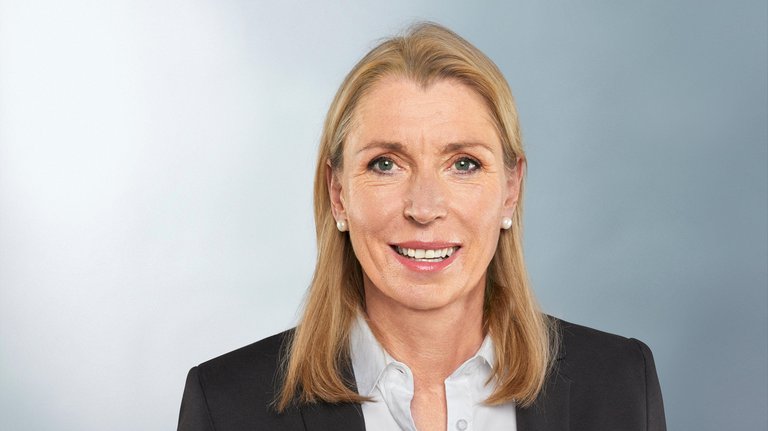 Annette Rojas
Communications Manager
Business Area Replacement EMEA
Continental Tires