Press Release
November 12, 2018
Artificial Intelligence: Continental Aims to Strengthen Worldwide Network of Experts by 2021
Technology company Continental to widen network of experts in the field of artificial intelligence (AI) to around 700 by 2021
Continental to increase the usage of artificial intelligence in product development and process automation
Functions like Right Turn Assist or quality assurance in production will benefit from AI
Joint research activitities with research facilities such as Oxford, Berkeley and German Research Center for Artificial Intelligence to be strengthened
Frankfurt, November 12, 2018. Technology company Continental intends to increase its team of experts in the field of artificial intelligence (AI) by 2021 from its current figure of approximately 400 employees to approximately 700 employees. Continental cited this figure during its first international AIR Days (November 7–9, 2018). Here, close to 200 Continental experts in artificial intelligence and robotics exchanged information about current developments in this research field. The AIR Days (AIR stands for Artificial Intelligence and Robotics) are part of the Continental strategy to bolster Continental as a technology company that utilizes artificial intelligence in all areas.
"Continental will become an 'AI-empowered company'. On the product side, we will deploy artificial intelligence to automate mobility. This will make commuting and traveling easier for us all. In process automation, artificial intelligence will make our employees' work easier. Monotonous tasks will be further automated and relevant information from a huge volume of data will be more identifiable," explained Demetrio Aiello, Head of Artificial Intelligence & Robotics at Continental.
Varied applications in production
Experts from ten countries and three continents exchanged ideas, including ideas about the opportunities and potential for AI in Production and Logistics. For example, AI could optimize quality tests at the end of the production line and in the resource planning. This will enable even more refined demand forecasting as well as reduced setup and service times thanks to improved service forecasting. The Continental AI experts are sure that AI systems can contribute to cost reduction as a result.
AI for safe and efficient mobility in the future
Experts expect the most clearly visible progress using artificial intelligence in the field of advanced driver assistance systems. AI will allow vehicle systems to recognize pedestrians and cyclists as well as their gestures and intentions with much greater precision and reliability. This will reduce the potential number of false alarms, increasing acceptance of corresponding systems. These methods can also recognize the presence of a pedestrian even if they are almost completely hidden from view behind a parked delivery vehicle. They can also notice in time whether pedestrians are actually watching the traffic carefully or are being distracted by their smartphones. These algorithms will be integrated in a variety of applications such as automated driving systems, advanced driver assistance systems, cornering assistance systems and much more. Lastly, AI-based driving strategies to increase the range of electric cars over the next few generations will provide another piece of the puzzle in dispelling range anxiety.
Collaboration with international research institutes to be increased
Guest lectures from research institutes such as Oxford, Berkeley and the German Research Center for Artificial Intelligence were a highlight of Continental's AIR Days. Here, participants discussed with the speakers new approaches for optimizing neural networks and the continuous learning process of mobile robots. "Our experiences of collaborating with the various international research institutes clearly show that pooling knowledge proves worthwhile very quickly – especially in the field of AI research. We will also continue to expand these research networks in the future. Even merely the shared use of available data from Product Development and Production allows us faster access to AI systems that have already been validated for safer products and more efficient processes," says Aiello, describing the benefits of various partnerships.
AI research at Continental
In 2015, Continental set up a central AI predevelopment department to coordinate the various AI research activities. The technology company is collaborating with NVIDIA, Baidu and many other research institutes in this field, including the University of Oxford, the Berkeley DeepDrive (BDD) at the University of California, the Technische Universität Darmstadt, the German Research Center for Artificial Intelligence and the Indian Institute of Technology Madras (India). In Budapest, Hungary, the Continental Advanced Driver Assistance Systems business unit opened a center of excellence for deep machine learning in May 2018. The technology company currently employs around 400 specialists worldwide with AI expertise and is looking for further talented people for product and process development in artificial intelligence.
Contact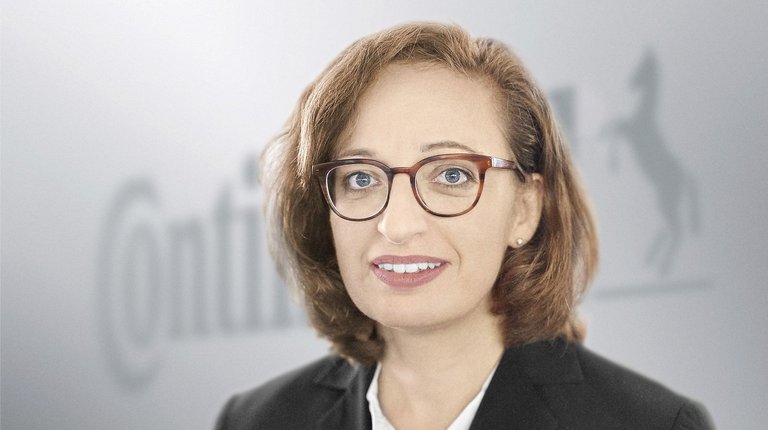 Ilona Tzudnowski
Media Spokesperson and Topic Manager Software and Central Technologies