Press Release
September 13, 2017
World premiere: Continental presents highly integrated CAirS air supply module for air suspension systems
Continental is presenting its CAirS (Continental Air Supply) module, a novel alternative to existing multi-component air supply systems.
The closed system is scalable, opening up a full range of possibilities, from simple level control to comprehensive solutions for controlled air suspensions.
In addition to its broad spectrum of definable functions and high efficiency, the system has excellent noise characteristics.
Frankfurt am Main, September 13, 2017. Electronically controlled air suspension systems are becoming increasingly popular thanks to their ability to adjust their spring rate and damping characteristics to different requirements and driving conditions. Their advantages include better riding comfort as well as improved driving dynamics. In response to this trend, the technology company Continental has developed a new solution called Continental Air Supply (CAirS). This highly integrated air supply system simplifies installation in the vehicle because it comes as a complete unit. It also has a scalable range of functions, allowing it to be used for simple level control or for fully integrated solutions that control all tasks relating to the spring rate and damping. CAirS is a closed system with a pressure reservoir, which means that it is especially quiet and efficient.

"Owing to its modest power requirements and low noise level, this integrated air supply system will be a key element of future air suspensions," says Felix Bietenbeck, head of Continental's Vehicle Dynamics business unit. "Its compact form and low weight also make it ideal for electric vehicles, whose range directly depends on the needs of all electric power consumers."
Simple level control versions for air springs will shortly be ready for production, and variants with integrated control of damping or air spring stiffness will soon be available.
Multiple functions in a small module
Conventional air supply systems are made up of numerous elements that have to be individually integrated into the vehicle and connected with one another. In contrast, CAirS combines the compressor, valve block, control unit, motor drive/relays, internal pipes and cables, temperature sensor and connectors in a single compact unit, reducing the weight by up to 1.5 kilograms. To enable this new approach, Continental drew on existing know-how. "Thanks to expertise transfer and systematic refinement, CAirS is simultaneously a new solution on the market and a mature technology," explains Uwe Folchert, head of air supply development at Continental.
Whereas the mechanical features of the CAirS module are largely the same over all scaling levels, the functional scope depends on the printed circuit board components and the software environment. This flexibility makes it possible to cover the needs of a wide range of user profiles with a single technology. For example, lowering a vehicle's centre of gravity facilitates a sportier driving style, with faster cornering and straight-ahead travel. Different load conditions can also be compensated for. Additionally, lowering the vehicle reduces air resistance and cuts compressor power consumption by as much as 70 percent. In an SUV this in turn reduces CO2 emissions by up to 5 percent.
Considerable energy savings
The low power requirements of the CAirS air supply module arise from its closed design. Open air supply systems have to provide and deliver compressed air, which requires considerable amounts of energy. With CAirS, an intelligent air supply system controls air quantities and pressure levels. Because it draws less power, it can lower an electric vehicle without delay, reducing its air resistance. "In this way, one energy advantage facilitates another," explains Folchert. The highly efficient control unit also controls electrically adjustable dampers and switchable air springs. "Here our many decades of experience in chassis management are an immense advantage," says Folchert.
Contact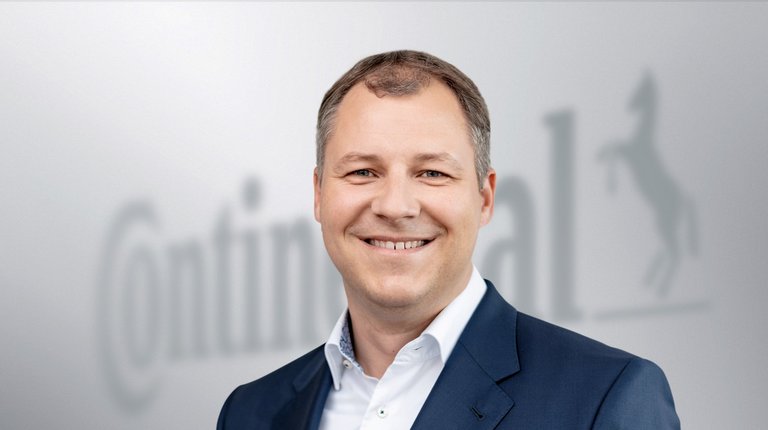 Sören Pinkow
Media Spokesperson and Topic Manager Safety and Motion