Press Release
September 24, 2018
Citizens' Dialog at Continental: German Chancellor Talks to Young Adults about Europe
Citizens' dialog "Let's Talk About Europe" takes place at Continental in Hanover
Continental contributes "Experiencing Europe" to the debate, an initiative that enables young jobseekers to complete short internships in Europe
Dr. Reinhart, Executive Board member for Human Relations: "The Chancellor's visit reaffirms our commitment to promoting diversity and solidarity – worldwide and across borders."
Hanover, September 24, 2018. German Chancellor Dr. Angela Merkel is visiting Continental in Hanover today as part of the Europe-wide citizen's dialog "Let's Talk About Europe". The technology company is contributing the initiative "Experiencing Europe" to the citizen's dialog with the Chancellor. This initiative enables young adults to complete short internships in other European countries, thereby creating new opportunities for jobseekers. During her visit, the Chancellor will talk to participants in the program about their experiences while working abroad and discuss what Europe should look like in the future.
Continental's Executive Board member for Human Relations, Dr. Ariane Reinhart, is pleased with the success of the initiative: "The Chancellor's visit reaffirms our commitment at Continental to promoting diversity and solidarity – worldwide and across borders. Understanding Europe means experiencing Europe. We want to discover talented individuals and create prospects for them. We are contributing to this with 'Experiencing Europe'." As a global technology company, Continental knows only too well how important and valuable dialog across national borders and cultures is: "We put this into practice on a daily basis – in collaborations and also in developing our products," emphasizes Reinhart.
"Experiencing Europe" initiative launched by Continental in 2017
Continental also feels that it has a responsibility toward young adults facing more difficult conditions when starting their careers. With "Experiencing Europe", it wants to give them the opportunity to gain positive experiences in a European context. For this, Reinhart launched the Germany-wide initiative with the "We l.o.v.e. Europe" pilot project in summer 2017.
"We want to use the initiative to open up new job prospects while also generating enthusiasm for Europe. This works best when you get to experience Europe personally and meet people from different countries," explains Reinhart. It has been a success: In the meantime, three participants are undergoing their vocational training at Continental and one participant has started a dual course of study. "There is considerable interest among young adults to participate in 'Experiencing Europe'. We are pleased about any companies that would also like to support the initiative. The goal is to bring Europe closer to young adults and, at the same time, make them aware of vocational opportunities.
Mobility and mutual understanding as the basis for international success
With more than 243,000 employees worldwide, Continental works day after day to make mobility possible. In doing so, it particularly focuses on future issues such as safety, intelligent connectivity, and cleanliness. "Diversity and solidarity have always been part of Continental's DNA," explains Reinhart. "Our team is as diverse as our customers all around the world. In order to develop mobility solutions with them and for them, we have to leave borders behind, master many different languages and technologies, and understand different cultures and needs. This requires openness, trust, and mutual interest. At Continental, we promote this approach all around the world."
One figure illustrates this very vividly: The Automotive divisions at Continental alone move more than 140 billion components worldwide each year. On average, these components cross national borders four times. Only then do they reach the customer as finished products. "This is possible only because at Continental we work together as a real team – closely interconnected and across all national borders," says Reinhart.
The more than 44,000 Continental engineers worldwide are constantly working in a global exchange to develop and industrialize new functions and systems. "For the international developments in our industries, we need open, outward-looking people and their ideas," adds Reinhart. "The more experience of international and intercultural exchange that young people have at an early stage in their training, the more creative and successful they will be later on in our international teams at Continental."
About "Experiencing Europe"
As part of the initiative launched by Continental, participating companies offer young jobseekers aged 18 to 25 short internships at various locations elsewhere in Europe. Within a month, the participants visit two countries where they complete two consecutive internships each lasting two weeks. As well as Continental, other companies including DHL, Schaeffler, and Schmitz Cargobull are now also involved. Further information is available at: www.ExperiencingEurope.eu
Contact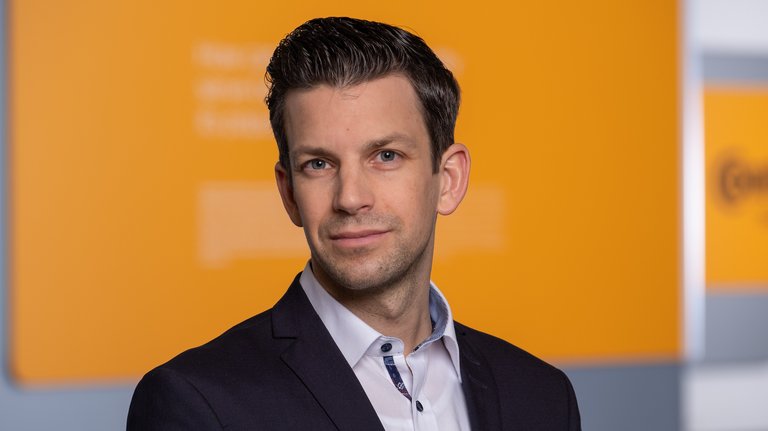 Marc Siedler
Spokesperson, Business & Finance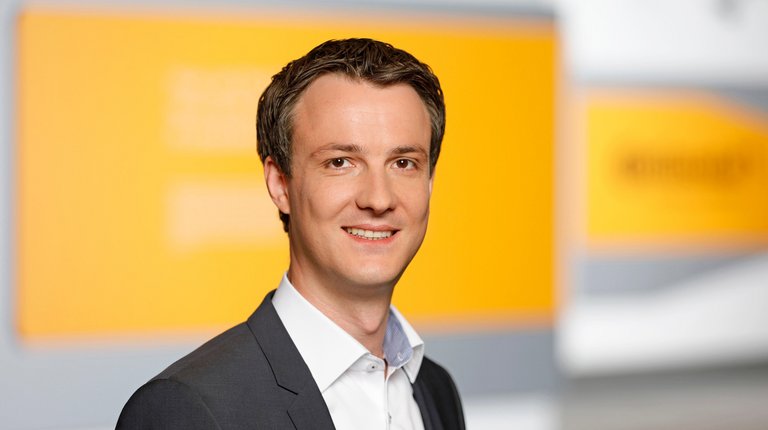 Vincent Charles
Head of Media Relations
Citizens' Dialog at Continental
The Citizens' dialog "Let's Talk About Europe" with Chancellor Dr. Angela Merkel took place at Continental in Hanover.