Press Release
May 19, 2015
Continental Continues to Consistently Expand Software and Systems Expertise
Purchase of the software specialist Elektrobit Automotive broadens product range
About 1,900 outstanding software professionals strengthen Continental's development team
Hanover, May 19, 2015. The Continental Corporation is, as announced, systematically expanding its systems and software expertise for solutions in the automotive industry. The international automotive supplier purchased Elektrobit Automotive GmbH, which is headquartered in Erlangen, Germany. Elektrobit Automotive is a wholly owned subsidiary of the Finnish Elektrobit Corporation, listed on NASDAQ OMX Helsinki. The company is a specialist for highly innovative software solutions, and has worked closely with Continental for more than ten years. The consummation of the purchase is subject to clearance by antitrust authorities and approval by Elektrobit's shareholders. Closing is expected to occur in the 3rd quarter of 2015.
The Board of Directors of the Elektrobit Corporation is unanimously recommending approval of the transaction, and will invite its shareholders to an extraordinary general meeting on or around June 11, 2015. Shareholders representing approximately 46 per cent of the issued share capital have already committed to participate and vote for the transaction on an irrevocable basis. For an approval a simple majority is required.
At Elektrobit Automotive (including e.solutions GmbH), some 1,900 professionals develop powerful solutions for complex vehicle functions, such as advanced driver assistance systems and infotainment systems, for leading carmakers and systems suppliers. With this acquisition, Continental is strengthening its development capacity for current projects while boosting its technology development of systems for automated driving. Continental currently employs 11,000 professionals in the field of software development.
Contact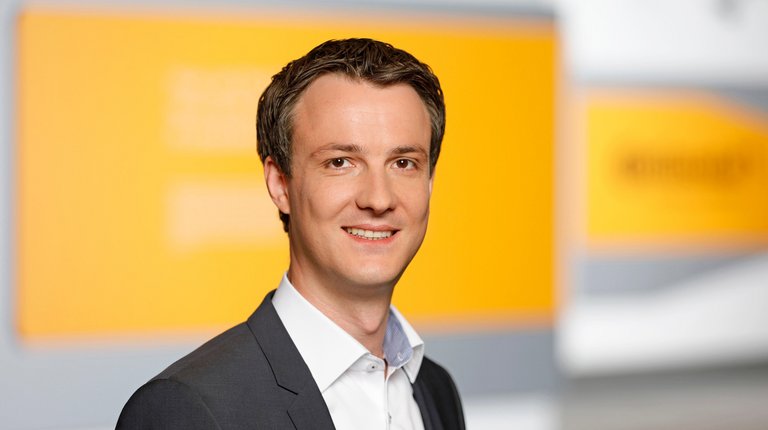 Vincent Charles
Head of Media Relations