Press Release
January 24, 2019
Continental Enhances Key Industries with Digital Solutions – and That Includes Off-Highway
Industry 4.0 and artificial intelligence (AI): key factors on route to tomorrow's mobility
European premiere: crimper for smart control when crimping hydraulic and industrial hoses
Air spring technology with integral sensor for enhanced safety and efficiency to be publicly unveiled for the first time
Partner country Sweden: Continental supporting the construction of the Stockholm Bypass tunnel with conveyor belt systems
Hanover, January 25, 2019. Technology company Continental is driving the industrial transformation characterized by digitalization by not only further developing its business but also fundamentally changing it and expanding its base. The company sees in Industry 4.0 and the associated smart applications and services the potential to become even more innovative and agile and to continue to help shape tomorrow's mobility in the key industries.
Not least the automation of its sites and production plants will also be a crucial factor in this. As a supplier and industry partner, Continental plays a significant role in helping shape the industrial infrastructure across a wide range of sectors. In order to achieve that, the company is concentrating its resources within the corporation and reaching out to external experts, customers and startups.
At Hannover Messe (April 1-5, 2019) visitors will experience a cross-section of these innovations, smart solutions, technological developments and services at the company's booth (hall 25, booth A12). Experts from various of the technology company's units will speak at a summit on current vital issues such as Industry 4.0 and artificial intelligence.
Continental will remain committed to its comprehensive, long-term expertise in the field of rubber. But the company is already going further, with the focus on smart solutions beyond rubber in order to transform the opportunities of digital innovations into sustainable, profitable growth.
CrimpIQ controller – where rubber and digitalization merge
A current example of Continental's rubber expertise and software know-how going hand in hand is the CrimpIQ controller, a smart controller for crimping hydraulic and industrial hoses. This enables the hoses to be remotely maintained and updates loaded. Consequently, customers save a great deal of time and money, expensive downtime can be reduced, and efficiency, safety, quality and speed can be increased. The whole crimping process can be monitored via a private, protected website. With the arrival of the crimper controller, the coupling process – traditionally a purely manual operation – has now been brought into the digital age. Users find the correct specifications simply via the touchscreen interface, and customers can store their presets straightforwardly, access technical support and back up their data to a secure cloud at the press of a button.
Smart air spring provides reliable information on pressure, temperature and height
A new air spring system with integral sensor technology, to be unveiled to the public for the first time at Hannover Messe, provides continuous information about the operational status in real time. Everyday operations in a wide range of industries will gain in efficiency as a result of the smart air spring. The air spring can supply precise and reliable information on its status, e.g. pressure, temperature and height. Operations will therefore become simpler and more efficient – especially in the fields of control and monitoring.
Partner country Sweden with smart industry solutions
This year's partner country at Hannover Messe is Sweden. Taking "Sweden Co-Lab" as its motto, the country will present itself and its companies as important international suppliers of smart industry solutions. Continental is also actively involved in this year's Hannover Messe partner country in one of its central infrastructure projects near the capital city of Stockholm, namely the new 21-kilometer Stockholm Bypass highway link. Continental is directly on site as a service partner offering its customers everything from a single source – from technical advice, extensive planning and engineer-driven development all the way through to manufacturing, installation, commissioning, maintenance and monitoring for complex conveyor systems and delivery of conveyor belts and components.
Here you'll find all information on Hannover Messe
Contact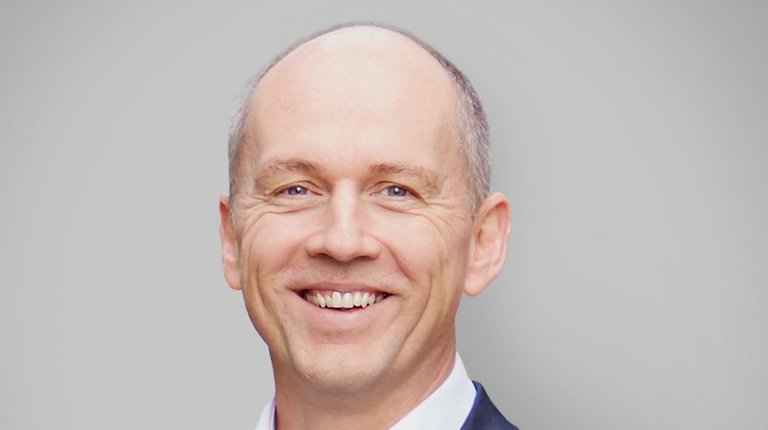 Wolfgang Reinert
Head of External Communications