Press Release
September 13, 2017
Continental Invests in Cellular-V2X Technology and Announces C-V2X Trials
Continental drives next-generation connected vehicle systems, building on decades-long experience with Telematics
Continental engages in field trials to validate Cellular-V2X technology with new Qualcomm® 9150 C-V2X chipset and Qualcomm® C-V2X Reference Design
Continental advocates for a fast roll out of V2X technologies
Hanover, September 13, 2017. Continental announced today that it will accelerate initiatives based on Cellular Vehicle-to-Everything (C-V2X) technologies and that the Company will conduct C-V2X field trials in select regions across the globe. Anticipating to utilize the Qualcomm® C-V2X Reference Design with the integrated Qualcomm® 9150 C-V2X chipset, Continental will build connected car systems for field trials focused on demonstrating the capabilities of Vehicle-to-Vehicle (V2V), Vehicle-to-Infrastructure (V2I) and Vehicle-to-Pedestrian (V2P) direct communication, as well as Vehicle-to-Network (V2N) wide areas communications to serve next generation connected car and automated driving use cases.
The field trials will serve as an opportunity not only to showcase the benefits of C-V2X technologies, as defined by 3rd Generation Partnership Project (3GPP) Release 14 PC5 specifications, but also to demonstrate C-V2X range, reliability, traffic density and latency for V2X communications.
Designed to enhance device-to-device communications, C-V2X technologies complement and extend existing cellular capabilities, enabling direct communications without requiring the involvement of the network.
The 9150 C-V2X chipset and C-V2X Reference Design offers Continental with a platform that can be used for trials and as a basis for future commercial implementations.
Continental is well-positioned to address the next generation of connected vehicle systems and functionality, with a successful history of developing Telematics and connectivity solutions for more than 30 million vehicles and counting. This initiative builds on a successful, decades-long collaboration with Qualcomm Technologies, Inc., a subsidiary of Qualcomm Incorporated, to drive cellular technology for automotive Telematics use cases.
Incorporating the 9150 C-V2X supports Continental's vision to drive cellular and C-V2X technologies, including a migration to 5G with increased bandwidth, to advance the worldwide development of cooperative functions.
"Building on years of collaboration and industry leadership with Continental in telematics and smart antennas, Qualcomm Technologies is thrilled to expand our engagement to now encompass Cellular-V2X," said Nakul Duggal, vice president, product management, Qualcomm Technologies, Inc. "We support Continental's efforts to accelerate the commercialization of C-V2X technologies to enable more capable, connected and safer vehicles."
"As of 2018, Cellular technology has been mandated in new vehicles in nearly 30 countries such as for lifesaving emergency calls, continues to grow in importance as one of the key enablers for modern vehicle functionality, providing improved services, and with C-V2X, connections between vehicles and other road users," said Lars Schultheiss, vice president, product management and sales at Continental Automotive GmbH. "We welcome the opportunity to leverage our long and successful relationship with Qualcomm Technologies to explore this exciting new area and to continue our joint work in developing the next generation of connected vehicle systems."
Contact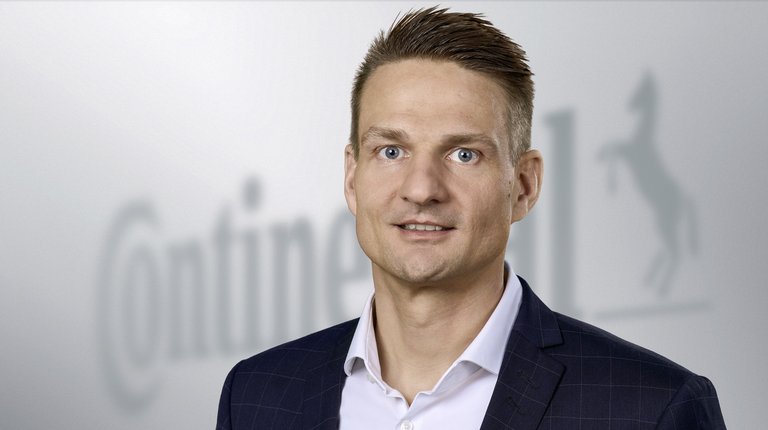 Sebastian Fillenberg
Head of Content, Media Spokesperson and Topic Manager Architecture and Networking