Press Release
June 20, 2017
Continental Joins Autonomous Driving Platform from BMW Group, Intel and Mobileye as System Integrator
Goal of the BMW Group, Intel and Mobileye development partnership: Industrialization of technologies for highly and fully automated driving for various vehicle manufacturers worldwide
System integrator, function development, motion control, simulation and validation: Continental contributes a broad range of know-how along the entire process chain of automated driving
Worldwide development and production for locally adapted technology
Hanover, Germany, June 20, 2017. The technology company Continental becomes a development partner and system integrator of the collaboration between BMW Group, Intel and Mobileye for automated driving. It is the goal of the BMW Group, Intel and Mobileye to establish a new cooperation model for highly and fully automated driving that will provide scalable solutions for the entire automotive industry worldwide. As a system integrator, Continental plays a key role in the industrialization of the platform for other automotive manufacturers and to bring the joint solutions to the market more quickly. The BMW Group, Intel and Mobileye already bundled their resources and know-how in July 2016 to ensure series production of highly and fully automated BMW vehicles by 2021.
Continental contributes broad product know-how and its overall system competency along the entire process chain of assisted and automated driving. The focus is on function development and integration of automated systems including driver monitoring and motion control, as well as simulation and validation of the functions.
"We have already had very good experience in working with the BMW Group through jointly successfully completed development and series projects. Contributing development and integration for the partnership is a recognition of our extensive competence in the field of automated driving. The cooperation with the core partners involved represents the unique opportunity to drive ahead and get this technology of the future to our roads more quickly," said Frank Jourdan, member of the Executive Board of Continental AG and head of the Chassis & Safety division.
"Every new Tier One partner brings us a step closer to our goal: We intend to bring safe autonomous driving to series production by 2021 and actively shape this technology," said Klaus Fröhlich, Member of the Board of Management of BMW AG for Development, on behalf of the cooperation of BMW Group, Intel and Mobileye. "With our non-exclusive approach to this technology of the future we will deliver a safe, fast and cost-efficient solution that is highly attractive also for other manufacturers."
"Such partnerships have a great advantage with regard to the complexity of the technology as well as the development efforts: we do not need to reinvent the solutions developed by any of our partners. After all, we can utilize their knowledge and draw upon already tried and tested examples on the road and adapt these to the most diverse customer needs. Together with the partners involved, we can work more efficiently on research and development tasks in order to realize the next generations of the technologies for automated driving. In addition, this collaboration will provide solutions that are more cost-effective for our customers and affordable to end users," said Karl Haupt, head of Continental's Advanced Driver Assistance Systems business unit.
Localized technology: global development teams/vehicles and production
The range and complexity of the technical systems required for automated driving are enormous. The competence of Continental extends to the full, necessary range of products and services: surrounding sensors, environment model, driving functions, system architecture, functional safety, control units, brake systems, tires, complete powertrain systems as well as systems for human-machine-dialogue and system validations. The components and systems required for automated driving are developed and produced at locations all over the world – in the U.S.A., Japan, China, India and Europe. Maintaining close contact across national borders and conducting tests with development vehicles on public roads in all regions are vital in ensuring that vehicle manufacturers can gradually bring this technology, which can be adapted to specific local requirements, into series production.
The area of advanced driver assistance systems is particularly strong at Continental. These include especially systems for multi-function cameras, for fish-eye cameras with surround view, as well as short range and long range radar sensors. In addition, this includes high-resolution 3D LiDAR technologies as well as central control units for assisted and automated driving. In 2016, the sales of advanced driver assistance systems amounted to over €1.2 billion. At the same time, the number of new orders increased to over €3 billion. By 2020, Continental expects sales of considerably more than €2 billion.
Contact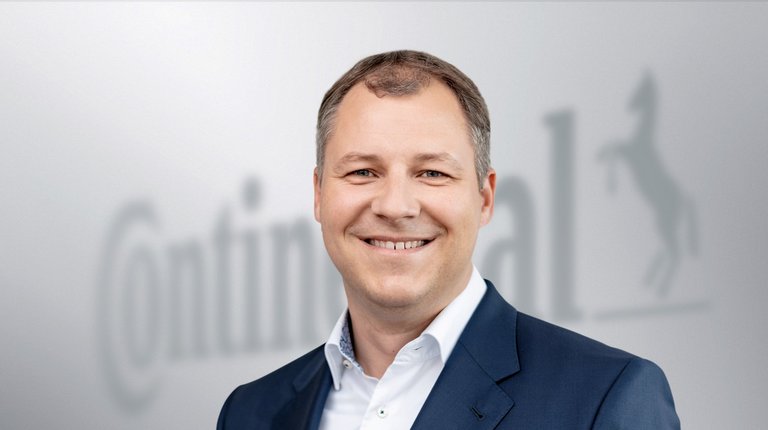 Sören Pinkow
Media Spokesperson and Topic Manager Safety and Motion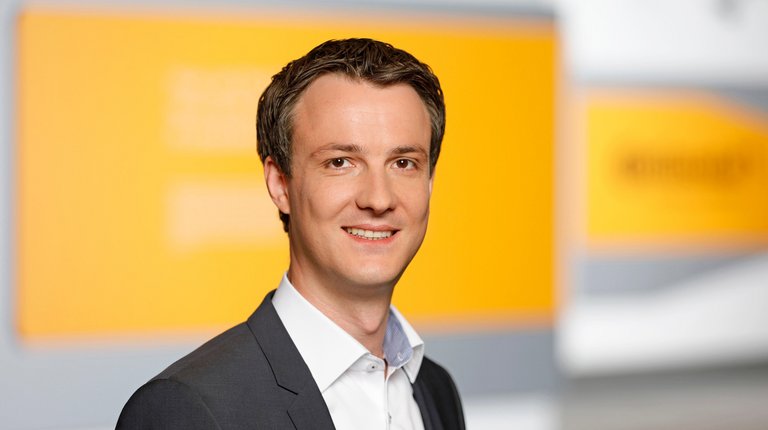 Vincent Charles
Head of Media Relations