Press Release
January 30, 2018
Continental opens Center for Deep Machine Learning in Budapest
Challenges of assisted and automated driving require Deep Machine Learning solutions
Creation of 100 new jobs for experienced experts and qualified university graduates in the field of artificial intelligence at new Budapest site
Hungarian Investment Promotion Agency (HIPA) supports the settlement
Budapest (Hungary), Lindau (Germany), January 30, 2018. Today, the technology company Continental announced the opening of a Deep Machine Learning Competence Center in Budapest in May 2018. "Artificial intelligence is a core competency in the development of automated driving. We are expanding our expertise in the area of Deep Machine Learning to enable automated driving and to support our Vision Zero – a future without accidents," said Karl Haupt, head of Continental's Advanced Driver Assistance Systems business unit.

Growth of technological activities in Hungary
"More and more technological and development processes are added to the well-prosperous automotive operation at Continental's domestic units. Our high-tech developments create a demand for highly qualified labour, which can be one of the guarantees for the future success and sustainability" – added Daniel Rabai, Head of Focus County at Continental in Hungary.
Creation of 100 new jobs in Budapest
"For us, the decisive factor in the choice of Budapest was the existing active automotive environment, a large number of universities and research institutes as well as the availability of the required specialists we are looking for," said Markus Strothjohann Human Relations Country Head Hungary. "We are planning to hire around 100 software and hardware experts for our new site and to fill these vacancies very quickly. We are constantly looking for Machine Learning specialists, Big Data engineers, Hardware/Software co-designers and Application engineers," emphasized Jens Brüning, Head of the new location in Budapest. Besides, he states that "Our new site at City Gate central Budapest will be equipped with the latest development tools to provide our employees with the best possible environment to master the creation of future mobility."
Budapest shows its importance
"The establishment of Continental's new Competence Center further improves the competitiveness of Hungary and strengthen its position as the regional hub for autonomous driving related R&D with more than one thousand engineers working in this area. This project is an important milestone for the automotive industry in Hungary as it clearly shows that stepping up from the "Made in Hungary" to the "Invented in Hungary" period is not only a strategic goal of ours, it is already happening now," said Róbert Ésik, president of the Hungarian Investment Promotion Agency (HIPA).
Competence Center for Deep Machine Learning
The Budapest Competence Center for Deep Machine Learning will be integrated in an existing Global Software Factory network with other development locations inside the Advanced Driver Assistance Systems business unit. The focus topic in the new site will be Deep Machine Learning for embedded and safety-critical real-time software applications. "Our competence center will develop solutions for mastering complex driving situations using this rapidly evolving technology," complemented Dr. Thomas Brohm, Head of Engineering Sensorics.
The Advanced Driver Assistance Systems business unit is using Machine Learning and neural networks for many years. Due to massively increased computing power in the new camera platform MFC 500 (multi-function camera), Continental is able to use deep neural networks on a large scale. Complex traffic situations can be captured more precisely. A comprehensive understanding of the scenes is a big step closer towards automated driving.
The importance of Deep Machine Learning for Automated Driving
Intelligent vehicles need to have an understanding of the intended actions of all of the surrounding traffic. In complex driving scenarios, decisions need to be taken on the basis of not just one object or one sensor, and not just in environments that can be predicted very well. Automated Driving needs to work safely at all times and under all circumstances. This complexity can become difficult to handle, e.g. in terms of design, implementation and test. Deep Machine Learning based methods will add value to help with the handling of this complexity on the different levels - from environmental sensing through driving strategy planning to actual vehicle control. Deep Learning methods are scalable, which means more available data and more computing power will lead to more performance.
Contact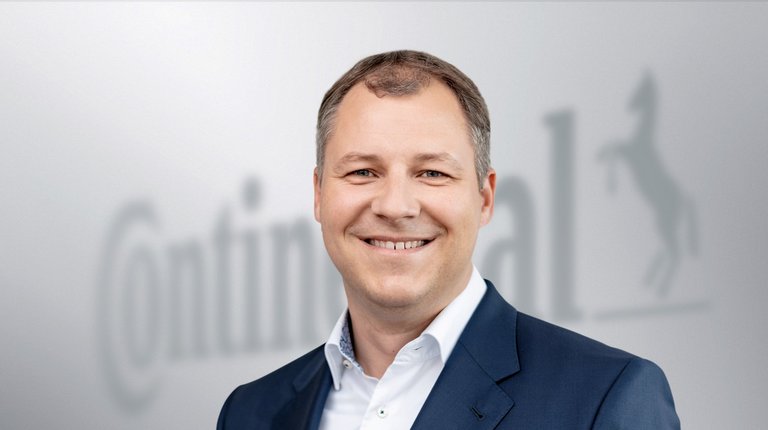 Sören Pinkow
Media Spokesperson and Topic Manager Safety and Motion