Press Release
December 11, 2017
ContiTech Ensures Safe and Clean Transport in the Food Industry
Pumps with belt drive develop new areas of performance and application
Food hoses ensure a hygienic and clean flowthrough
Conveyor belts with white covers offer a high level of security for transporting sensitive goods
Hanover, December 2017. Food processing is an industry in which hygiene and safety are especially important. Technology company ContiTech is helping its industrial partners to process foodstuffs carefully and efficiently in order to achieve optimal quality. From the transportation of raw materials via processing to selling in supermarkets: Hoses, conveyor belts and timing belts are part of the entire production chain and offer safety at all work steps of the food industry. The broad range of products includes solutions that are tested in practice and that set high standards even in the most demanding production environments.
Transmissions with timing belts protect against impurities
Whether water or wine, beer or champagne, pumps are key players in filter systems and bottling plants. They allow liquids to be bottled precisely and keep the flow rate running. Heavy-duty timing belts by ContiTech can significantly improve the performance, installation and maintenance of these pumps. For this reason, the T2 series, the second generation of the Tornado rotary lobe pump manufactured by Netzsch Pumpen & Systeme GmbH from Waldkraiburg, Germany, uses a belt drive instead of the usual timing gear. In this application, a belt from the Synchroforce family transmits the torque from the engine to the two rotors while synchronizing their rotation at the same time. The pump therefore operates entirely without oil. There is no need for lubrication and oil changes and it eliminates contamination of the material conveyed and environmental damage.
At the same time, the belt drive enables the pump to be very robust and low-maintenance since the hard-soft contact between the belts and sprockets ensures very smooth running. However, should a fault occur, the belt can be removed by loosening just two bolts and replaced within just a few minutes without any special tools.
The particular drive form of the T2 series enables an especially compact design with a comparatively low weight and extremely shallow installation depth. The unit can therefore be installed even where space is tight. This can be seen in the T.Sano, a pump from the T2 series that Netzsch developed specially for the food and beverage industry and for which, as a result, all the parts that come into contact with foodstuffs are made of stainless steel.
Hygienic safety with high performance hoses
In dairies, the confectionery industry, in frozen food and ready meal production, in meat and fish processing or in canteen kitchens – hoses are used as flexible transport connections wherever foodstuffs are handled and processed. To prevent the foodstuffs from being contaminated, regulation (EC) No. 1935/2004, known as the framework regulation, and regulation EC 2023/2006 on "good manufacturing practice" apply to hoses and all machinery and objects that come into contact with foodstuffs. According to these regulations, the inner lining of the hoses should conform to recommendation XXI of the German Federal Institute for Risk Assessment (BfR) and the directives of the US Food and Drug Administration (FDA).
The ContiTech food hoses meet all national and international hygiene standards. They are characterized by reliability, safety and durability as well as easy and trouble-free handling, guaranteeing a highly versatile product. As required by law, the hoses can be cleaned and, in certain circumstances, disinfected or sterilized to an adequate degree.
To reliably eliminate contamination of the material being conveyed, the inner lining of ContiTech food hoses are extruded and not wound. A wound liner could come apart at its winding seams after being subjected to mechanical effects or excessive heat, and thus turn into a food safety weakness. Brand-name hoses are manufactured in Germany in modern, computer-controlled manufacturing facilities. The use of high-quality materials and comprehensive quality controls during production ensure that, every meter of a hose is always of the same high quality.
Rubber covers offer protection and long durability
When it comes to processing baked goods, fruit, vegetables, meat or pharmaceuticals, conveyor belts from ContiTech offer safety and protection in the transport of delicate goods. Almost all conveyor belts for food processing contain special compounds that are highly resistant to animal fats and plant and mineral oils, as well as to numerous chemicals.
ContiTech conveyor belts with food-resistant rubber covers ensure the best possible protection in the transport of, for example, sugar, salt and grains in large quantities by meeting a high level of quality requirements. These include standards and recommendations on the quality of foodstuffs from the German Federal Institute for Risk Assessment (BfR), and the US Food and Drug Administration, as well as Directive (EC) 1935/2004 of the European Parliament and Council. There are four different types of hose with a variety of properties. The main color for these conveyor belts is white. Depending on the quality of the rubber, it can be anti-static, heat-resistant, oil-resistant and fire-retardant. Which properties are required depends on the material being conveyed and the environment in which the belt will be used.
The range in the food-resistant area is complemented by a conveyor belt with a green rubber cover, which is primarily used to transport olives. For inclined angles of more than a maximum of 30 degrees, the conveyor belts are supplied with a profiled design.
Lightweight conveyor belts for hygiene and safety
Lightweight PVC conveyor belts complete the ContiTech portfolio. They are manufactured for each application in line with customer requirements. Whether length and width, material, profile or color, the wide variety of options that the conveyor belt specialist offers ensures that its lightweight conveyor belts can be designed and produced for the majority of customer requirements.
For food processing, ContiTech offers conveyor belts with both plied and interwoven carcasses, as well as with smooth surfaces for easy cleaning to minimize potential hygiene issues. The conveyor belt covers, which are made from innovative thermoplastic compounds, are typically white or blue. The color is dependent on the food product to be transported and helps to make it easy to spot potential problems. For difficult environments, for contact with food, ContiTech offers a compound that contains an antimicrobial additive to keep the conveyor belt clean.
For handling foodstuffs, the conveyor belt specialist also has a range of surface profiles for applications involving inclines or downward slopes. For example, the Z conveyor belt has a continuous pattern on the upper side that enables a high conveying capacity and reduces vibrations on the return rollers, at the same time.
Contact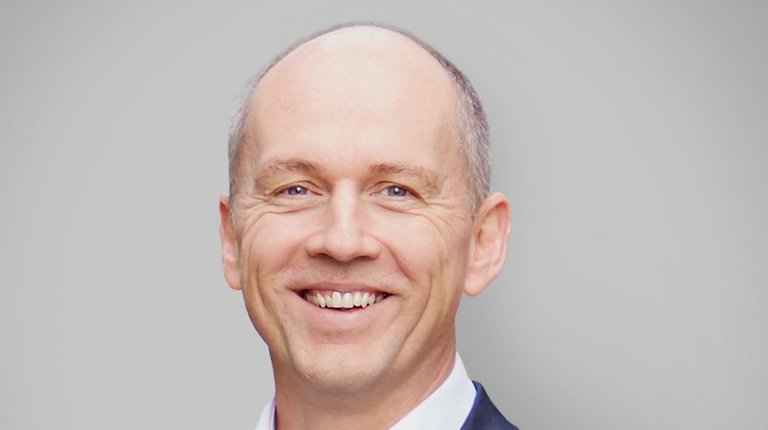 Wolfgang Reinert
Head of External Communications