Press Release
December 15, 2011
Convenient, Safe, Clean: Young City-Dwellers Want Flexible Mobility
"Continental Mobility Study 2011":

Almost all young people use a car either on a regular basis or occasionally
Car sharing is an alternative for every other person – highest acceptance in Berlin and Hamburg
Hanover, December 15, 2011. As has always been the case, young people today want to be mobile. However, they want more flexibility in getting around than previous generations. Furthermore, in their eyes, environmental pollution, traffic jams, a lack of parking and accidents in rapidly growing cities, particularly in emerging nations, are the negative side effects of the traffic that is growing together with these cities – effects which can be felt all over the world. As part of the "Continental Mobility Study 2011", the market and social research institute infas surveyed around 500 young people in each of the following cities on their current and future use of cars: Berlin, Hamburg, Paris, Moscow, Los Angeles, Sao Paulo, Delhi, Singapore, Beijing and Bangkok. The findings vary widely, reflecting the respondents' different experiences of individual mobility and social backgrounds. However, young people in all of these cities agree on one thing: They are very interested in the car sharing model – cars that can be hired on a flexible basis from a city fleet.

Object of prestige in Bangkok, Delhi and Beijing
Many young inhabitants in megacities have access to a car – 80% to 98% use one either on a regular basis or occasionally. The rate of car use is the highest in Los Angeles, where almost nine out of ten young people have access to a car at any time, and is the lowest in Berlin, where 19% have no access to a car whatsoever. Factors that explain this lack of a car include the financial situation (most frequently mentioned in Singapore), health limitations and the lack of parking (particularly in Bangkok and Delhi), but also the conscious decision to do without a car.
Those who do not own a car do not generally want one either – the majority of these people live in Berlin (18%), followed by Paris (15%) and Hamburg (14%). Car ownership is particularly important to respondents in Los Angeles, Sao Paulo and Delhi. It is considered an object of prestige primarily in Bangkok, Delhi and Beijing compared to Berlin, where most young people cannot or do not want to score points with their friends by owning a car.
The following statement applies equally in all magacities: If they were to win a large sum of money, respondents would rather use this money to buy an apartment or a house than a car.
Owning a car – or is it better to rent?
For many young city-dwellers, renting a car on a flexible basis is a genuine alternative to buying a car. On average, one in two would give car sharing a go at the very least. In Sao Paulo and Bangkok, one in three would go without owning their own car if they were able to use an inner-city car fleet on a flexible basis. In Germany, 71% of respondents in Berlin and 68% in Hamburg see car sharing as an attractive option. This model received lowest approval in Moscow, where more than one in four young people regard it as unappealing. For them, it is important to drive your own car, whereas just 21% of respondents in Hamburg and Los Angeles were of this opinion.
Advantages of the car in city traffic
What makes car ownership attractive? In almost all megacities – the exception being Paris – young people regard the car as the most convenient means of transport compared to the bus and train, bicycle, scooter or walking. It is seen as being the safest mode of transport in Los Angeles, Sao Paulo and Delhi, and the fastest in Hamburg, Los Angeles and Singapore. Those who decide to buy a car have high expectations in terms of comfort and features: For example, navigation device and air conditioning were important for all respondents in Berlin, Beijing and Los Angeles, but some people also wanted in-car entertainment systems and controls on the steering wheel.
"The 'Continental Mobility Study 2011' shows that drivers around the world are not particularly prepared to make compromises in terms of safety and comfort when it comes to electric cars. Extra features such as a permanent Internet connection are becoming a semi-requirement in electric vehicles to ensure smooth operation. We expect that precisely these networking options will make a decisive contribution toward increasing the acceptance of electric cars. Ultimately, the networking of cars is a remedy for 'range anxiety' – worrying about how much electric range is left," explained Helmut Matschi, Continental Executive Board Member and head of the Interior Division.
When compared with other major cities, Berlin and Hamburg are in a good position when it comes to mobile infrastructure. Just 14% (Berlin) and 18% (Hamburg) mention traffic problems as the most urgent problem needing to be resolved in their cities – in Paris this is cited by a good third. The strain this causes in Moscow as well as in the US and Asian cities is clearly considerably greater, with Delhi (79%) and Moscow (75%) mentioning this the most. The problems most respondents complained about were air pollution (particularly in Paris, Moscow, Los Angeles, Delhi, Beijing and Bangkok), traffic accidents (cited the most in Moscow, Los Angeles, Sao Paulo and Delhi) and noise pollution (most commonly mentioned in Moscow, Sao Paulo, Delhi, Beijing and Bangkok).
… and expected possible solutions
The clear majority of respondents in all cities expect a reduction in traffic problems and environmental pollution through the promotion of public transport such as buses, streetcars and subways. These figures range from 57% in Los Angeles to 80% in Beijing. Only a minority rely on cars, ranging between 7% in Paris and 25% in car-loving Los Angeles. Between just 4% (Paris) and 13% (Los Angeles) specifically mentioned electric cars when asked this question.
There is clearly a great need for information and raising of awareness here. "With the technical enhancement and, in particular, the availability of electric cars suitable for everyday use in cities, doubts and skepticism will diminish further. We also need new mobility concepts. Consumers expect more efficient use of natural resources in order to run vehicles – this is the case in varying degrees worldwide," explained Chairman of the Continental Executive Board, Dr. Elmar Degenhart.
"In the future, individual mobility will be characterized by increasing variety and ever greater complexity. To stand a chance of succeeding as a supplier on the global market on a sustainable basis, a company will have to be adept at mastering this complexity and capable of translating this mastery into a steady stream of market innovations that cater to automotive megatrends in the industry."
Contact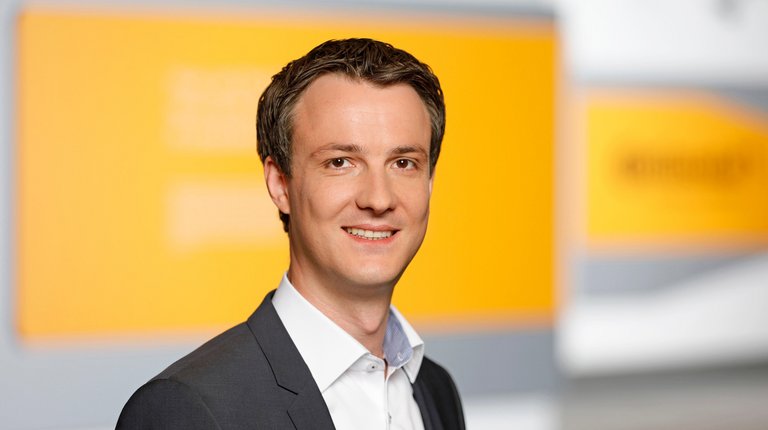 Vincent Charles
Head of Media Relations