Press Release
September 18, 2018
Continental's Digital Air Spring System Ensures a Well-Balanced Cab
Electronic air spring damping revolutionizes air spring technology in the driver's cab
Greater efficiency, safety and eco-friendliness on the roads
Electronic air spring damping solution to be showcased at the International Motor Show for Commercial Vehicles (IAA Commercial Vehicles) in an interactive driver's cab with touchscreen
Integrated sensor technology opens up further development possibilities for future, big-data-based fleet and route management
Hanover, September 18, 2018. At IAA Commercial Vehicles in Hanover, the technology company Continental will unveil for the first time anywhere in the world its digital electronic air spring damping solution for the driver's cab in trucks.
The experts at Continental have harnessed synergies within the corporation and developed at a cross-divisional level a holistic cab suspension system that allows the level of the driver's cab to be regulated electronically, not only enhancing comfort for the driver but also ensuring greater efficiency, safety and eco-friendliness. It is based on four air spring damper modules with integrated ultrasonic height and air pressure sensors as well as a control unit programmed with a special regulation algorithm.
Smart cab level adjustment – automatically or at the touch of a button
"We designed this system to enhance driver comfort and safety on uneven road surfaces," says Holger Brüning, head of the Air Springs for Driver's Seats and Cabs unit at Continental. The medium of air ensures optimum spring and damping performance. In particular, frequency-selective damping and automatic damping adjustment in response to weight changes ensure enhanced ride comfort. In combination with electronic control, the system can potentially help to optimize the behavior of the cab when the truck is in motion or stationary such as during parking. "It is annoying for drivers if the cab cannot be aligned straight – after all, the cab is where they sleep and work. With our system, the driver can bring the cab into a horizontal position at the touch of a button," says Brüning. Continental's innovative solution also provides new functions such as cab kneeling and lifting – for example, when coupling or in the workshop.
One new feature is that when the truck is being driven on the interstate highway, the air resistance can be reduced by lowering the entire cabin. With electronic air spring damping, intelligent software regulates the air supply electronically, which can also help to reduce fuel consumption because less compressed air is consumed. "Until now, air springs have been combined with hydraulic dampers and mechanically controlled in an inefficient way; controlled functions are not supported. Electronic air spring damping is a revolutionary new approach," says Brüning.
Noise reduction plays a key role, too. "On test drives, the noise level in the cab was reduced significantly thanks to electronic air spring damping. That is a massive step – and a massive relief for the driver," says Brüning.
This new, robust air spring damping solution is also much lighter, longer-lasting and eco-friendlier than any previous system. Before, relatively heavy shock absorbers with hydraulic oil were generally used. The new shock absorbers from Continental, however, operate exclusively with air.
Solution opens up potential for further digitalization concepts
"Electronic air spring damping is a milestone in air spring and damping technology," says Brüning. After many years of development, Continental is now on the verge of mass production development.
Thanks to the underlying sensor technology, Continental can also make data available for other applications. "This wealth of data still harbors huge potential," says Brüning. Potential applications include predictive maintenance, whereby algorithms supply information about, for example, how much stress the system is under and when a service is due. Freight companies can use the data to optimize their fleet management processes, including route optimization: How much strain will be placed on the air springs over a particular route? Which is the most fuel-saving route? Where is the stress on the vehicle less? All of these questions and more can be answered thanks to precision calculations based on this vast pool of data.
At IAA Commercial Vehicles from September 20 to September 27, 2018 in Hanover, visitors will have the opportunity to see up close a show cab featuring electronic air spring damping. Bringing digitalization to the field of air springs, this solution promises a wealth of smart solutions for the future.
Contact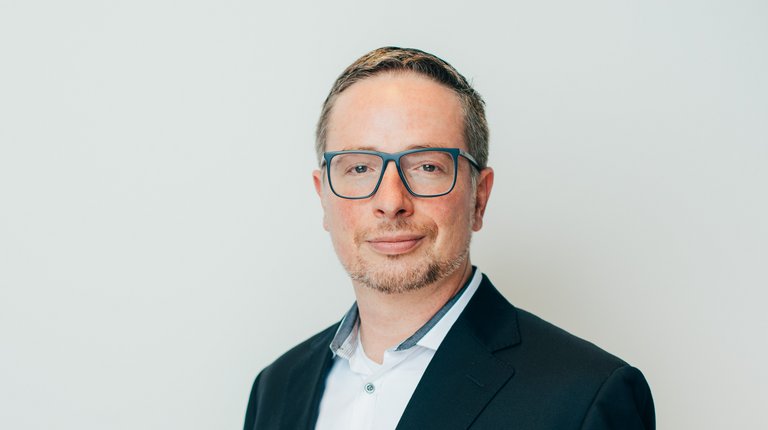 Sébastien Bonset
External Communications Manager