Press Release
March 28, 2019
Drive from Continental Saves Weight in Mobile Screening Machines
V-flat drive with special profile ensures significant weight savings and lower noise emissions in mobile screening machines for gardening and landscaping operations
Power transmission belt replaces both sprocket and steel chain in screening drum drive
Tension gauge helps with setting optimal belt tension
Hanover, March 28, 2019. Technology company is breaking new ground in drives for mobile screening machines. In a collaborative partnership with a machinery manufacturer, the company has developed a drive solution using a multiple V-ribbed belt instead of a chain. This promises significant weight savings and lower noise emissions for gardening and landscaping operations.
Gardening and landscaping companies use specially designed screening machines to screen earth, sand or gravel from a very wide range of soils when excavating waste land. Landscapers face particular challenges when working in residential areas or similarly enclosed environments, where residents expect noise nuisance to be kept to a minimum. In addition, a lighter machine is demanded, thereby significantly simplifying transport. The screening machines must be compact, ideally low-maintenance and towable behind a mid-range car.
Zemmler Siebanlagen from Massen-Niederlausitz, Germany has developed its MS1000 mobile screening machine precisely in response to these market requirements. With a maximum weight of 1800 kg, it is by far the lightest machine in its range. By way of comparison, the next larger model tips the scales at 3,500 kg, almost double the weight.
Working in conjunction with Continental's power transmission specialists, Zemmler technicians have now further optimized the MS1000's drive. The close collaboration resulted in the simple, yet ingenious idea of replacing the sprocket and chain normally fitted on the drums with a multiple V-ribbed belt.
"A sprocket/chain combination delivers high power transmission and is very tough and reliable in its construction," says Lutz Jänisch, service manager at Zemmler Siebanlagen. "The multiple V-ribbed belt achieves this efficiency by wrapping the drum and having a precisely set initial tension." Since Zemmler uses drums with a diameter of up to 2 meters, it saves a great deal of money, weight and time if these drums do not have to be specifically fitted with a sprocket and chain.
The compact MS1000 turned out to be the ideal guinea pig: The Conti-V Multirib belt is dressed around the drum to transmit the torque. It then drives the drive pulley in front of the motor – comparable in principle to an oversized washing machine drive. "We decided to use a multiple V-ribbed belt to implement this drive concept," says Roman Schulz, the application engineer with responsibility for power transmission belts at Continental. "Working with us, Zemmler has resolutely broken new ground for drives for such machines. The largest profile available, the PM profile with a center distance of 9.4 mm between the belt's ribs, proved ideal."
Zemmler's design engineers were also thoroughly satisfied after the initial trials with the multiple V-ribbed belt. "Up till now, the steel chain and sprocket were seen as the drive solution of choice. This drive principle still functions well, of course, but it is significantly heavier than a multiple V-ribbed belt made of elastomers and very much louder in operation. The Continental belt runs almost silently," says Jänisch. The weight saving in particular was a crucial factor, he continues: "Doing away with the sprocket and chain enables us to save up to 40 kilograms. The machine can now therefore easily be towed by a mid-range car. The weight savings mean we can now also always carry a generator with us."
Benefits of a multiple V-ribbed belt: almost maintenance-free plus dry, clean operation
To that can be added a substantially reduced maintenance input because, unlike the chain, the belt does not require lubrication. "The chain stretches over time. As a result, it becomes even louder and has to be retensioned. But that's not as easy as with a belt," explains Jänisch. Furthermore, the lubrication means that the chain becomes increasingly clogged with particles. The belt, on the other hand, protects the machine – and its immediate environment – thanks to its dry, clean operation. The belt-driven machine also scores in terms of durability: "We are confident that the usual chain lifetime, which Zemmler puts at 2000 to 3000 operating hours, will also be achieved and even exceeded by the belt," says Peter Steer, Continental's area sales manager with responsibility for power transmission systems.
The trial phase at Zemmler has been successfully concluded, and the company is now moving on to producing a short run of machines. Zemmler's plan was to start manufacturing the first series MS1000 machines incorporating multiple V-ribbed belts by this year. But that's not all: Zemmler is already planning to fit a belt to the next machine up in the range, the MS1600. Steer: "In the MS1600, we're talking about a belt of around 5 meters in length. Sizes in excess of 10 meters would be needed for the largest machines." The experts have already started work on that. Jänisch adds "We are convinced that we can achieve even greater weight savings with this machine."
VSM Mini gauge for optimal belt tension
When it comes to fitting the belt, Zemmler has resorted to another innovative solution from Continental: the VSM Mini – a sensitive component with a vibration sensor that represents a simple, convenient and inexpensive means of setting the correct belt tension. When needed, it can be placed directly on the belt to set an initial tension from the very start so that the customer no longer needs to carry out this step. For Jänisch, the whole package is a winner: "The Conti-V Multirib has ensured that our machine is even further optimized – and provides even more arguments to convince our customers, particularly garden contractors, to screen their materials smoothly and quietly."
Contact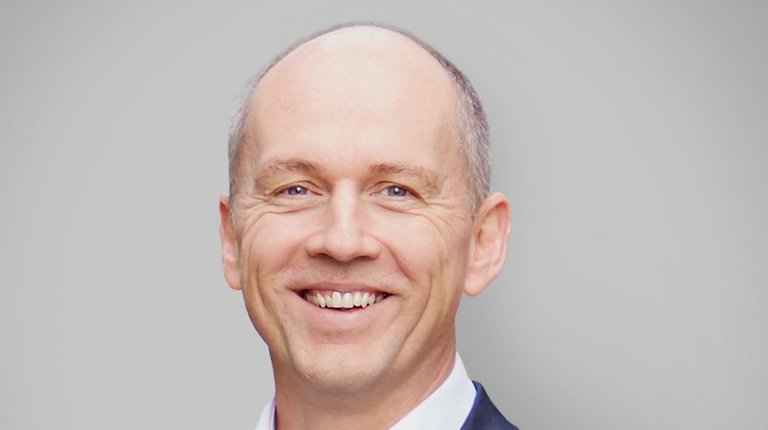 Wolfgang Reinert
Head of External Communications