Press Release
May 14, 2020
Together Against Coronavirus: Continental Employees Get Involved Worldwide
Global employee commitment toward curbing the spread of coronavirus
Dr. Ariane Reinhart, Executive Board member for Human Relations: "We're proud of our employees' unity, initiatives and creativity during this crisis."
Repurposing production: Continental's expertise utilized to manufacture personal protective equipment and products for the healthcare sector
Learning during the crisis: More than 50 further training qualifications obtained while working from home
Hanover, Thursday, May 14, 2020. Continental employees worldwide are collaborating to curb the spread and consequences of the coronavirus pandemic by providing specific aid through various initiatives, including the production of personal protective equipment. In times of social distancing, they are putting forward their own ideas, working together on innovative concepts and contributing to the protection of health and the common good.
"We're proud of the unity at Continental and of our employees' initiatives and creativity during this crisis. One of our four corporate values is particularly in evidence: For One Another. With solidarity, compassion, empathy and a sense of responsibility, we are overcoming the challenges together. Our corporate values are thus once again creating value for society," explained Dr. Ariane Reinhart, Continental Executive Board Member for Human Relations. "By transforming 'social distancing' into 'distant socializing', in other words by maintaining social contacts in a targeted manner within the current possibilities and in compliance with the safety precautions, we can grow even closer together as a global community during this crisis."
Employees produce personal protective materials using 3D printing
Employees in all countries are currently exchanging ideas via the various Continental networks such as project groups and internal collaboration platforms, and are starting projects to help other people around the world. At Continental's Spanish site in Rubí, for example, more than 30 employees have joined the Coronavirus Makers initiative to render their knowledge available for the production of medical personal protective materials. The employees are producing small batches of certified medical face visors at home using both company and private 3D printers. Further locations in Europe, Asia and the U.S. are also active in networks to jointly produce parts for the medical face masks needed in hospitals.
At the Regensburg location, employees have designed an attachment for door handles and produced it themselves using 3D printing. This attachment allows you to open doors with your forearm without touching the door handle with your hands.
Utilizing Continental's know-how in times of crisis
Continental experts are collaborating across national borders and organizational departments to exploit existing knowledge and machines to help in the crisis. The Continental plant in Winchester, Virginia, U.S.A, usually produces various films for the interior and exterior equipment of passenger cars and commercial vehicles. Production here was converted at short notice and this expertise has been used to produce more than 6,000 face visors a day, which are delivered to local hospitals, healthcare facilities, police stations and fire departments.
Further activities are currently being devised or in the early stages of implementation. The focus is on employing Continental software solutions to improve predictions regarding pandemic processes, the use of special surfaces for better protection against infections, as well as developing and manufacturing electronic components for medical devices.
Further training in the "virtual classroom"
In order to provide employees with certified qualification opportunities, even during the pandemic, Continental quickly adapted the offerings of its Continental Institute for Technology and Transformation (CITT) in line the requirements of the crisis. Founded last year as an institute for further training activities based on face-to-face instruction, all existing courses were moved to the virtual classroom and certified as an online format in March 2020. Under the name CITT Mobile Learning, further training courses already started can therefore be continued from home.
More than 50 participants have now successfully completed their theoretical examinations at home. A further 200 employees are currently continuing their apprenticeships as process mechanics or mechatronics engineers. "This success shows that, with dedicated teachers and students, the teaching of content is also possible online. We will be expanding the program to around 500 places in the coming months," said Reinhart.
Contact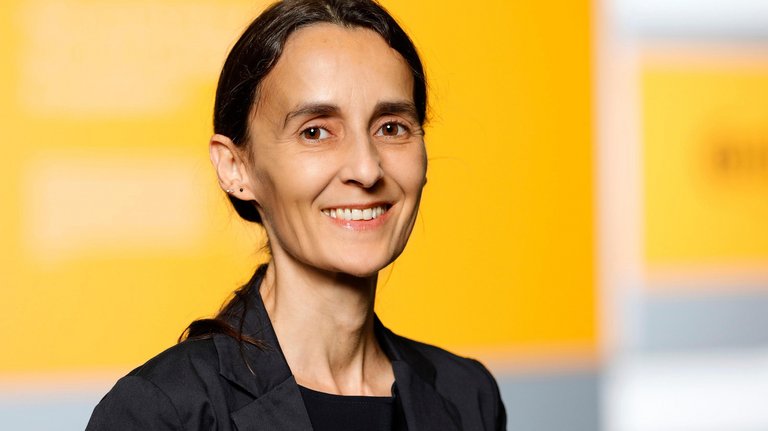 Nicole Göttlicher
Spokeswoman, HR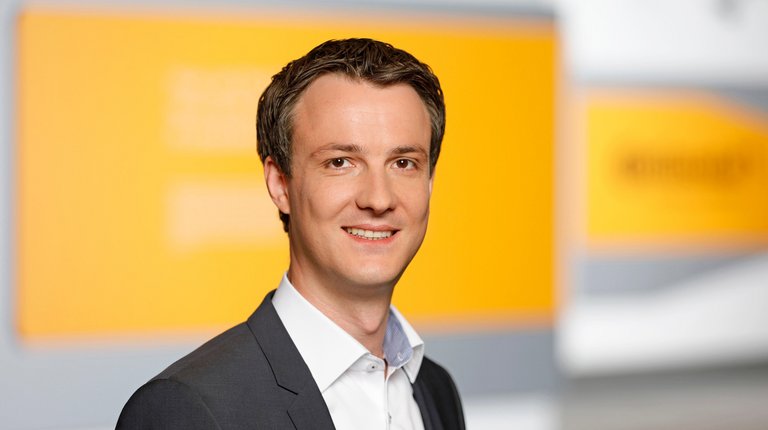 Vincent Charles
Head of Media Relations