Press Release
May 14, 2019
Go to the Polls! Send a Signal! Provide Clarity!
Continental calls on employees in Europe to cast their votes
CEO Dr. Elmar Degenhart: "Voting is a commitment to democracy and economic growth"
Executive Board member for Human Relations Dr. Ariane Reinhart: "A strong EU secures the future of our jobs"
Company promotes the European idea with the "Experiencing Europe" program
Hanover, May 14, 2019. The technology company Continental is calling on its employees in Europe to cast their votes in the European election from May 23 to 26, 2019. "For decades, the European Union has been the most successful foundation yet for freedom and peace in Europe and our prosperity," said Continental CEO Dr. Elmar Degenhart. He went on to say: "In global competition, we can only win together as self-assured Europeans. Anybody who does not vote is allowing others to determine their fate. Europe's voice counts most when we all amplify it with our own."
Executive Board member for Human Relations Dr. Ariane Reinhart added: "Two thirds of German exports go to European countries. This means customers in Europe ensure that we have work here. A strong EU that is developing well secures the future of our jobs."
Europe is Continental's strongest market in terms of sales
For Continental, the European Single Market is the strongest market in terms of sales. The company turned over a total of €21.8 billion in Europe in 2018 – almost half (49 percent) of its global sales of €44.4 billion for that year. Of the current workforce of around 245,000 staff, the company employs roughly 140,000 staff (57 percent) at more than 250 European locations in almost all EU countries. In the past 10 years, Continental has invested around €12 billion in safe, clean, intelligent mobility across Europe. The majority of its 49,000 engineers around the world works in Europe, yet is connected worldwide.
Degenhart warned against taking freedom and democracy for granted. "Freedom and democracy are the insurance cover for our community. We must defend both foundations and continually renew them. Voting in the European election is therefore an important commitment to democracy and economic growth," said Degenhart. He added: "The long, drawn-out disputes surrounding the uncertain Brexit show us what "less EU" leads to: border fences, dislocations, fewer opportunities, and uncertain prospects."
In particular, he called on eligible voters with higher aspirations to determine their own future. "There is a lot on the line here for them, because setbacks in the process of European unification reduce their opportunities for growth, just as they do for all of us. In times of international trade disputes and when tariffs have returned, a weakened Europe is a plaything for other, less liberal powers. A strong, European community and a strong European Single Market are the best way to protect our social, economic, and ecological climate."
Continental values reflect the core values of the European idea
In addition to its economic relevance, a strong Europe also has a political and cultural significance for Continental. Reinhart is convinced that European and internationally active companies bear responsibility for highlighting the benefits of a united, values-based Europe for their employees. "Europe is a community of shared values, just like Continental. The corporate values For One Another, Freedom To Act, Trust, and Passion To Win that we embrace reflect the values of the European idea and support them." That applies to the value For One Another in particular. Reinhart: "We understand it to mean that employees stick together, join forces, and work for one another as well as see and use the diversity in our company as a source of inspiration and creativity."
Experiencing the opportunities that Europe offers: "Experiencing Europe"
For two years now, Continental has been promoting the European idea. It is giving young people the chance to experience the opportunities that a united Europe offers in the labor market. To that end, it initiated the "Experiencing Europe" program in 2017. This provides young adults from Germany who are seeking work with the opportunity to complete two internships, each lasting two weeks, in another European country. Conversely, young people from other countries can complete an internship in Germany. As well as Continental, other companies including Schaeffler, Thomas Cook, and DHL are now also involved. In total, around 100 young people have taken part in the program to date. They can use this international experience to improve their profile and, ideally, secure a job at one of the companies: Four participants are currently completing an apprenticeship at Continental, and one is completing a work-study program at the company.
Contact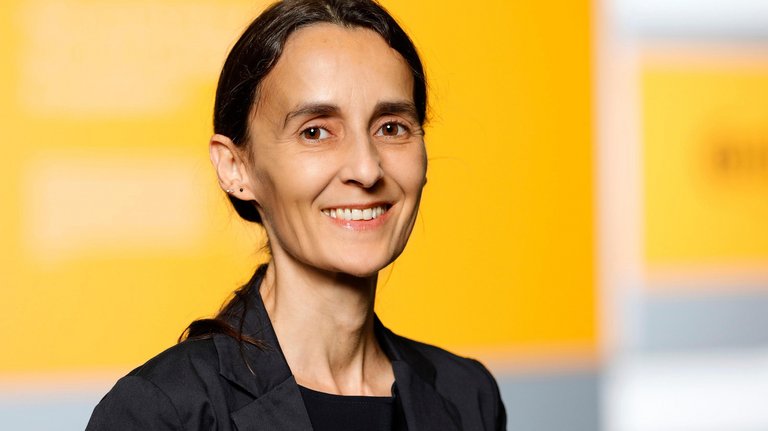 Nicole Göttlicher
Spokeswoman, HR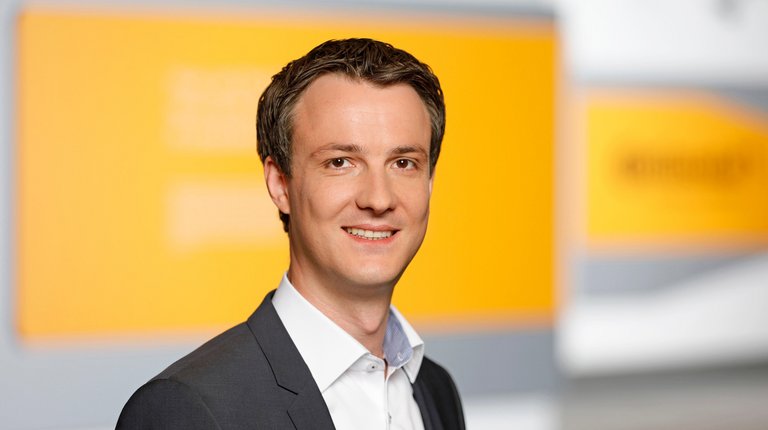 Vincent Charles
Head of Media Relations
Dr. Elmar Degenhart, Chairman of the Executive Board Continental AG

Member of the Executive Board, Human Relations, Director of Labor Relations, Sustainability