Press Release
September 01, 2017
The Fascinating World of Rubber: the Key to Pioneering Developments and Technical Innovations
Lifeblood of the industry: unique, flexible, versatile and indispensable
Team player and master of adaption: a hidden talent among materials
Dandelion: sustainable source of raw materials for future rubber extraction
Hanover, Germany, September 1, 2017. On World Rubber Day on September 12, technology company Continental will be presenting this hidden star of the modern world. More than any other company, this materials specialist has been injecting dynamism into a variety of industries around the world for over 145 years with its rubber-based solutions. "Without products made of rubber, virtually no complete industrial system would be able to function today. This material keeps the world moving and is the key to pioneering developments and technical innovations. Our expertise in materials is therefore a decisive factor in our lasting success, and we have mastered global production and procedural trends," says chemist Dr. Wolfram Herrmann, responsible for material development in the ContiTech division. Often, rubber is a material that works away seamlessly in the background where nobody looks closely. It is a unique and resistant master of adaption, which is unbelievably versatile, indispensable and fascinating.
Life without rubber is unimaginable
A world without rubber would be like a football match without a ball, or a book without letters. After all, a bedframe without a latex mattress would be very uncomfortable and a washing machine without a drive belt would not spin. And what would happen to your car? It is not only the tires that would disappear. Without hose lines, the engine would not work because the drive, brakes, steering and the exhaust system would all fail. What's more, without dampening mounting elements, the noise caused by the vibrations of the engine would not be insulated, and the driver would not be saved from unpleasant jolts. The doors would rattle in their frames and the window panes would not be air or watertight. It would not even make sense to switch to other means of transport – whether bikes, buses, the subway or trains – nothing would be moving anymore. The world would come to a standstill.
The Mayans themselves were astonished when they heated up the milky sap tapped from the trees and created latex. The sap turned into a solid yet elastic mass from which the ancient peoples made balls, vessels and hoses for everyday use. The Mayans gave the tree the name "caa-o-chu," meaning "weeping tree." For a long time, however, people did not know what to do with the material. It was not until the dawn of industrialization that rubber was successfully converted into a modern material. The biggest challenge was to improve the material so that it could be used more easily. When very hot it began to stick and when cold it became brittle. The effects of light and the weather quickly made the rubber products of this time unusable. It was the process of vulcanization that gave rubber its elasticity. The industry used it for seals in steam engines, to insulate telegraph cables and for bicycle tires. Soon, it was used as an insulator in the emerging electrical industry and to manufacture vehicle tires. In this way, the raw material developed into one of the key materials of the Industrial Revolution. Today, around 40% of rubber is extracted from the rubber tree, Hevea brasiliensis.
Elasticity – the secret of its success
Its elasticity is what makes rubber so unique. After being subjected to loads or tension, it returns to its original form. This is also one of the unique, basic functions of our life and of nature. This property proves rubber to be a real expert in the art of adaption. Hardly any other natural invention has had quite the sustained impact on human life of this durable, tough material. "Viewed from the perspective of the designer, the outstanding and unique property of this material is its elasticity. When various substances, such as fillers and additives, are added to rubber, it becomes a structural material. A virtually unlimited variability of compounds results in tailor-made solutions for every application," explains Herrmann.
Rubber can be resistant to high and low temperatures at the same time. It can be hard yet not brittle, gastight, electrically insulating or electrically conductive and resistant to aggressive substances such as oxygen, ozone, UV radiation, extreme temperatures and pressure. These properties are significantly influenced by the processing methods used – nowadays also in the area of nano-technology. Continental has rubber compounds for the extremely wide range of applications at its disposal. The standard range alone comprises well over 700 different formulas for various applications. At the same time, and above all, the compounds satisfy the required product properties.
Rubber is an excellent team player, so most of its mechanical properties are dependent on the materials with which it is combined. Joined with other materials, it becomes a high-tech product and is a high-performance component in complex technical systems. Hardly any other material has the ability to be combined with so many different substances to create something new. This enables Continental's research and development departments to come up with pioneering material combinations with improved or hitherto unprecedented properties. "We provide the knowledge needed to combine various materials, such as rubber or plastic, with metals, fabrics or other structural components or electronic components. We have developed substantial expertise in this field of hybrid materials and compound products and are increasingly converting our skills into new applications," continues Herrmann.
Without rubber, individual mobility would also be hardly conceivable. It is largely responsible for safety and comfort in today's cars. Drive belts, hose lines and mounts, for instance, are integral components of engines and chassis. Whereas around 1900, a vehicle had between only 15 and 20 rubber parts in total, nowadays there are around 600 functional parts, components and systems made from this material. What's more, over 70 percent of the rubber extracted worldwide is used for the production of tires for cars, trucks and airplanes – almost two billion units per year. Other products include around 40,000 items used in daily life, which contain rubber.
Dandelions: The Sustainable Rubber Source of the Future
Continental is also exploring new horizons in the field of rubber extraction with the Fraunhofer Institute for Molecular Biology and Applied Ecology IME, the Julius Kühn Institute and plant cultivators ESKUSA. "The objective of this joint project is to develop a procedure for the industrial use of dandelions as a supplier of rubber. In agricultural terms, it is an undemanding plant and can also be cultivated in the northern hemisphere. This means that rubber production is conceivable near our tire factories, for instance, and the significantly shorter transport routes would considerably simplify logistics" explains Dr. Carla Recker, who heads the Continental project concerned with the development of this promising material.
The quality of the rubber from dandelion root is the equivalent of that from the rubber tree. At Continental, the use of natural rubber from dandelion roots has already proven itself in prototypes for tires and engine mounts. Products are expected to be ready for production in the next five to ten years.
Contact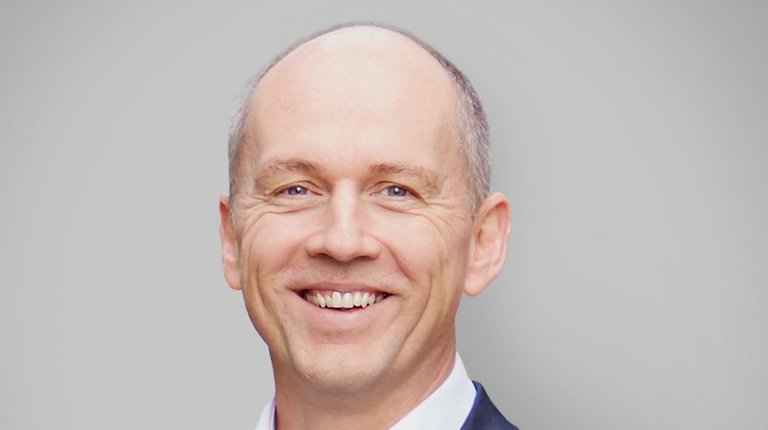 Wolfgang Reinert
Head of External Communications