Press Release
March 28, 2023
Germans Fear Job Losses due to Artificial Intelligence
Representative survey commissioned by Continental shows that majority of Germans expect job losses due to artificial intelligence (AI)
Dr. Ariane Reinhart, Executive Board member for Human Relations and Sustainability:
"Like any other major technological innovation, artificial intelligence will open up countless opportunities and create millions of new jobs"
Almost half of respondents fear AI could become independent
A third (33 percent) believe AI will have a positive impact by 2030
Two-thirds call for an overarching institution to oversee the ethical use of AI
Continental has been monitoring the development of AI-based products according to its own Code of Ethics since mid-2020
Hanover, March 28, 2023. Nearly two-thirds of Germans (61 percent) fear the use of artificial intelligence could lead to job losses. This is the finding of a representative survey of some 2,000 German citizens conducted by opinion research institute YouGov on behalf of Continental on February 28 and March 1, 2023. "In reality, it will have the opposite effect," says Ariane Reinhart, Executive Board member for Human Relations and Sustainability. "Like any other major technological innovation, artificial intelligence will open up countless opportunities and create millions of new jobs." Continental is the perfect example of this, she continues. "At the moment, we employ around 1,200 AI experts across the globe. By the end of the year, they will number 1,500."
Artificial intelligence is also key to combating skills shortages in many areas, she argues. "It's true that some simple tasks can be automated – such as driving a forklift truck in production, which is being replaced by intralogistics robots. But at the same time, there is a real opportunity to fill countless vacancies in other areas, such as nursing or skilled trades, through appropriate training. No one has to be left without a job," says Reinhart.
Germans fear AI could take control
According to the survey, around half of respondents (47 percent) fear artificial intelligence could "decouple" itself from humans by making decisions they are no longer unable to understand or influence.
45 percent of Germans are skeptical about the use of artificial intelligence, and 10 percent are generally opposed to the technology. By contrast, 36 percent of respondents have a positive overall opinion of AI.
Around a third (32 percent) indicate that new, AI-equipped language robots such as ChatGPT have had a positive (18 percent) or negative (14 percent) effect on their attitude toward the technology.
Germans are also divided over the future impact of AI: one in three (33 percent) believe it will have a positive effect on people's lives by 2030, while 23 percent think it will have a negative effect. Just under a third (30 percent) are unsure or did not specify.
Supervision of AI important
Nearly two-thirds of respondents (65 percent) agree that there should be an overarching institution to oversee and regulate the ethical use of AI. "It is the responsibility of business leaders, politicians and society to develop safety-related and ethical principles for artificial intelligence and together ensure that these principles are adhered to – just like Continental has done with its Code of Ethics," explains Reinhart.
Continental's Code of Ethics for AI applications
Since mid-2020, Continental has been monitoring the development of its AI-based products according to a Code of Ethics. The focus is on preserving data security and ensuring that all computer-based decisions, such as the automated picking of a part on the production line, can be easily tracked and understood.
The code also stipulates that AI technologies must be developed and used in consultation with all affected employees and the Works Council and in compliance with the company's values. Employees' consent to data collection and use must be proactively obtained whenever necessary and in line with local data protection rules.
Continental's Code of Ethics corresponds with international regulations such as the EU's ethics guidelines for trustworthy AI. It applies to all Continental locations worldwide and also serves as a guide for all collaboration partners of the company.
"We are firm believers in the benefits and possibilities of AI technologies – for example when detecting road users and complex traffic situations," emphasizes Reinhart. "At the same time, our Code of Ethics takes into account the legitimate interests of everyone who wants to see this technology used responsibly."
Contact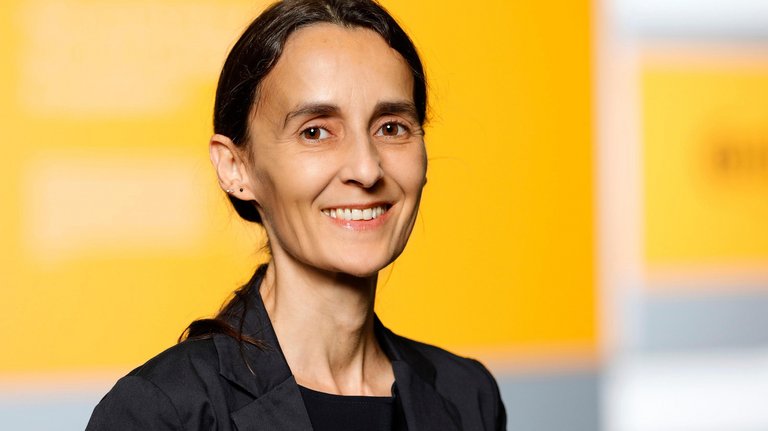 Nicole Göttlicher
Spokeswoman, HR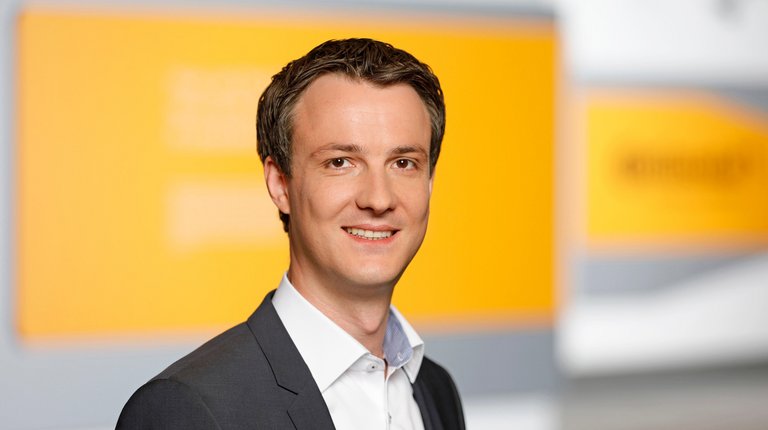 Vincent Charles
Head of Media Relations