Press Release
September 05, 2016
Global Flexible Working Conditions at Continental
Technology company extending offers to around 200,000 employees for mobile working, part-time and flexi-time hours, and extended professional leave (sabbaticals)
To be introduced for the first time worldwide – at all levels and for all staff
To be implemented by spring 2017
Hanover, September 5, 2016. For the first time, international technology company Continental is formulating global regulations for flexible working conditions. The package includes offers for mobile working, part-time and flexi-time hours, and extended professional leave (sabbaticals). Continental is offering these flexible conditions in 21 countries, at all levels and for all employees based at these locations. The company's offer is therefore extended to around 200,000 employees and covers over 90 percent of the global workforce.
"The increasing digitalization of all areas of life – especially the world of work – is bringing about a completely new and unprecedented dynamic. This far-reaching transformation is not bound by any organizational, professional, or geographical limitations. As such, our aim is now to carve out a global framework for our employees and to give them the option of achieving a work-life balance on a more individualized basis," explained Dr. Ariane Reinhart, Continental Executive Board member for Human Relations. She went on to say: "We are convinced that flexible working conditions will benefit our employees and Continental in equal measure! After all, when our employees are able to make the most out of their skills and capabilities in a corporate culture offering a greater degree of freedom, this correlates to greater company success. With this scheme, we are emphasizing the fact that our four corporate values – Freedom To Act, Trust, For One Another, and Passion To Win – are being actively put into practice."
From Continental's perspective, this new offer sends a strong signal in the global competition for the best and most suitable talent, noted Reinhart. It is often the case that many organizations offer solutions like these only for individual countries, locations, or hierarchical levels, but Continental's offer is applicable worldwide – at all levels and for all staff, whether salaried employees or hourly workers.
Reinhart: "Digitalization of the working world is characterized by constant change. As such, companies and their workforces being able to work faster than others and, above all, being flexible in adapting to the situation will represent a competitive advantage in the future. We have identified four areas here on which our company is focusing its attention. First: diversity (promoting diversity within the company), second: offers for flexible working structures, third: framework conditions for knowledge exchange and lifelong learning, and fourth: cultivating a cutting-edge management and corporate culture in our organization. With all of these factors, we are establishing the crucial conditions for Continental's digital transformation, and along with it our future viability and our sustainable success," underscored Reinhart.
The details on how the offers for flexible working conditions are to be structured will be worked out by the end of the year together with the countries concerned, to ensure that the conditions are tailored precisely to regional requirements and general legal conditions. This ensures that operational requirements – and particularly local labor law – are taken into account when it comes to identifying individual solutions for achieving a personal work-life balance.
Example of implementation – Germany:
Continental in Germany already has many years of experience with part-time and flexi-time work. The company's regulations include, for example, entrusting control of work to the employees themselves and core working hours. The next step will involve formulating solutions for mobile working and sabbaticals. The sabbatical offer is set up as a savings model: employees finance their own leaves of absence by saving up an amount of their salary before they go on sabbatical that they then receive as payment during their time off. Continental gives employees a guarantee that they can return to an equivalent position. When it comes to mobile working, there is to be basically no more limitations on the days of the week or the number of days. Employees and managers come to a general consensus on the structure of their working hours.
Contact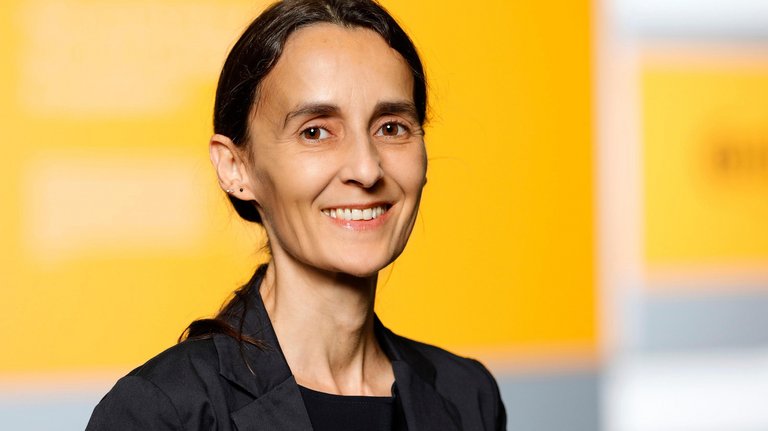 Nicole Göttlicher
Spokeswoman, HR