Press Release
March 01, 2017
Global Recognition: Continental Employees Share Company's Success to the Tune of €150 million
Dr. Reinhart, Continental Board Member for HR: "The outstanding commitment of all our employees around the world makes the difference every single day"
Value-sharing bonus for fiscal 2016 due to be paid in April
Approximately €1,050 per employee in Germany
Hanover, March 1, 2017. Leading technology company Continental is rewarding the performance of its employees worldwide. For fiscal 2016, the company is intending to distribute a total of €150 million to entitled employees. This will see employees in Germany alone receive roughly €1,050 each this April.

"The outstanding commitment of all our employees around the world makes the difference every single day. Our value-sharing bonus is a way of recognizing their hard work and contribution to creating sustainable value for our company. In this context, it is especially important for us to express our sense of For One Another as described in our corporate values across all cultural borders and in all organizational units," explained Dr. Ariane Reinhart, Continental's Executive Board member for Human Relations.
"Employees – including trainees and dual-training students – in Germany will receive a value-sharing bonus for 2016 based on a corporate-wide agreement. We play a pioneering role when it comes to fair employee participation, and this is something we can be truly proud of," said Frank Michael Hell, chairman of Continental's corporate works council.
The value-sharing program is based on the company's creation of value. The basis for calculating the amounts distributed varies from country to country, taking into account both legal and contractual regulations as well as local salaries. The amount each employee will receive is either approximately €1,050 or €520 depending on the country.
The amount distributed is less than in the previous year. This is because the company's value creation went down in fiscal 2016 due to various unrelated circumstances, while at the same time the number of entitled employees went up.
Contact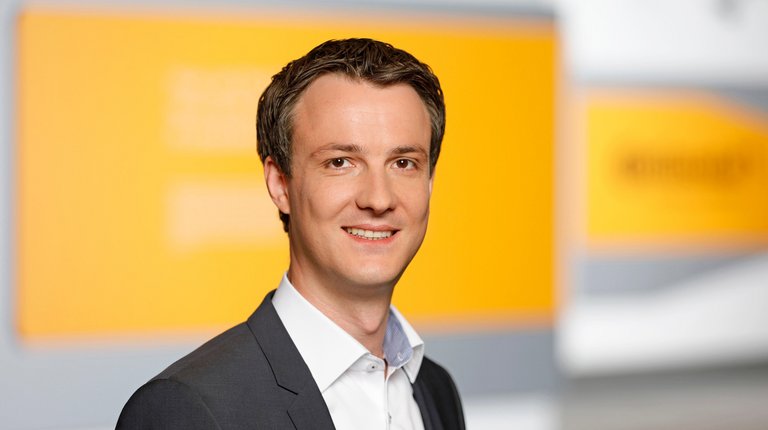 Vincent Charles
Head of Media Relations
Frank Michael Hell
Chairman of Continental's Corporate Works Council