Using the senses of the CUbE - development platform from Continental ensures safety of driverless vehicles
Reliable surrounding sensors are a fundamental requirement for driverless vehicles to travel safely and accident-free.
Thanks to state-of-the-art hardware and software, the driverless vehicle can cope with typical inner-city traffic situations.
Test operation answers strategic questions about the industrialization of driverless mobility and prepares for commercialization over the coming decade.
Frankfurt am Main, September 12, 2017. Please take a seat! Calling the CUbE (Continental Urban Mobility Experience) quickly and conveniently via app, specifying the required destination and traveling to it safely and comfortably without a driver are already a reality for the technology company Continental. CUbE is a development platform for the wide range of Continental technologies that are needed for the operation of driverless mobility systems in future. Continental is convinced that these autonomous, electrically powered vehicles – without driver, steering wheel or brake pedal – will make an important contribution to improving the traffic situation and consequently also the quality of life in urban areas. To further advance the development of driverless mobility, Continental has acquired a minority share participation in the French company EasyMile SAS.
"We are partnering with EasyMile to jointly enhance our capabilities in the development of technologies for fully autonomous driving in all urban areas – not just those the cars have been trained for," explains Dr. Elmar Degenhart, Chairman of the Continental Board. "By 2050 more than two-thirds of all people will be living in cities, twice as many as today. For seamless mobility, the cities of the future will require enhanced shared mobility systems. These include new fleets of robot taxis: automated vehicles that are in fact small computers on wheels – electrically powered and extremely efficient. Our systems will make such vehicles more cost-effective, environmentally friendly, convenient, and safe."

How do driverless vehicles know where they are?
If driverless vehicles are to share the highways with other road users in the future then they must master the entire SensePlanAct chain of effects involved in driving. They must perceive the vehicle's environment, interpret traffic situations correctly and act accordingly. There are many different challenges in the urban environment. For example, it is necessary to recognize the properties of streets, sidewalks, crosswalks, traffic signs and lights and to interpret the actions of pedestrians, cyclists and cars in dense traffic and adapt the vehicle's driving strategy accordingly. Continental is already testing out these scenarios at its Frankfurt site.
"For driverless vehicles, so-called position determination is extremely important. The vehicle must know exactly where it is at all times," explains Dr. Andree Hohm, head of the Self-Driving Car project at Continental. Position determination is performed in the background undetected by the passengers. As well as using high-precision GPS geolocation as a reference, Continental also works with innovative algorithms. The central control unit ADCU (Assisted & Automated Driving Control Unit) compares the current echo from the installed radar sensors with the known radar echo from an echo map. By permanently comparing the sensor data and the echo map, the vehicle is able to determine its precise position. This function even operates correctly when the environmental conditions change, as often happens in cities – for example, due to parked cars or road works. The third element involved in position determination is a radio solution with radio transmitters on the edge of the route that provide precise distance measurements to further improve position determination.
What type of sensor systems are installed in driverless vehicles?
At present, CUbE perceives its environment by means of its own radar sensors and cameras that have proven their reliability millions of times as series components. In the medium term, Continental's laser-based sensors (LiDAR) will also become part of the sensor platform. "Just as no human being would willingly do without one of their senses, it seems pointless to restrict to a single principle when choosing sensor types," reasons Hohm.
Thanks to the installed sensors, CUbE identifies pedestrians and communicates with them by means of an external display, giving priority to anyone who is in the vehicle's path. CUbE also recognizes traffic lights, their position and switching phase, thus allowing the vehicle perfect integration into the traffic flow. In addition to a visual analysis by means of a camera, CUbE also uses Vehicle-to-X communication to communicate with the traffic light system. The combination of the two technologies is one of many examples of redundant system solutions that are necessary to ensure safety in many areas. It is important to provide evidence of the suitability and performance of the technologies for driverless vehicles on the road. To do this, Continental has nearly a complete portfolio of hardware and software products for driverless mobility.
"CUbE displays the performance and maturity of a range of Continental technologies that is already in use in many different vehicles today," says Ralph Lauxmann, head of Systems & Technology and member of the Chassis & Safety management board at Continental. "We use the CUbE development platform to further develop our products on the basis of real-life experiences so that we can remain a leader in our many different areas of technical expertise. For us, CUbE is a valuable development tool," continues Lauxmann.
The CUbE project is one of the three pillars underpinning Automated Driving: Cruising Chauffeur, Self-Driving Car and Automated Parking. During the IAA – in hall 5.1 and in the New Mobility world – Continental will show how these projects complement one another creating a "seamless mobility".
Contact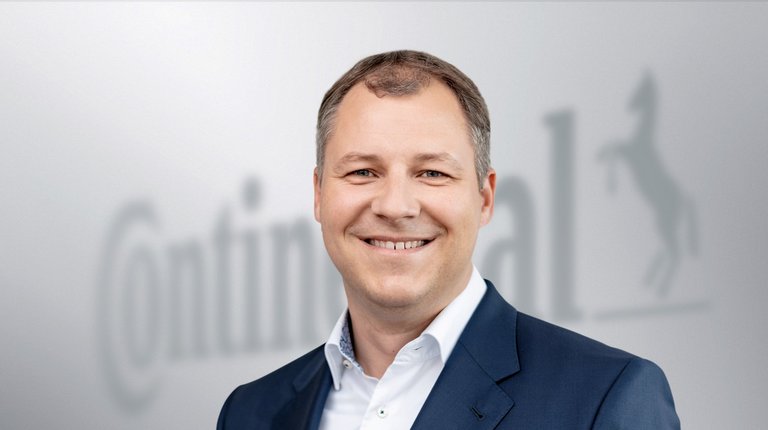 Sören Pinkow
Media Spokesperson and Topic Manager Safety and Motion