Press Release
September 18, 2018
Continental is Growing with State-of-the-Art Product Portfolio in the Commercial Vehicle Business
Sales with products, services and systems for commercial vehicles rose to €4.7 billion in fiscal 2017 / growth dynamics continuing in 2018
The technology company Continental is making new services for fleet managers possible with interconnectivity and digitalization
Visitors to the IAA Commercial Vehicles trade show can test autonomous vehicle concept
Right turn assist system of the future looks to artificial intelligence
Hanover, September 18, 2018. At the 67th IAA Commercial Vehicles in Hanover, the technology company Continental will be presenting digital technologies for the safe, efficient and intelligent goods and passenger transportation of the future. Highlights will include integrated services for efficient vehicle fleet management, a right turn assist system based on technologies from artificial intelligence research, and an autonomous vehicle concept.
"Continental has been one of the leading providers of digital solutions since the advent of digitalization. This provides us with a wide-ranging product portfolio for various branches of logistics as well as tires and electronic systems for trucks of all types," said Continental Executive Board member Nikolai Setzer, explaining what the technology company has to offer in the area of commercial vehicles ahead of the IAA. "At 13 percent, we achieved strong growth in our commercial vehicles business in 2017. We are benefiting from the fact that we have continuously expanded our portfolio and are very well positioned globally. This applies to the business with commercial vehicle tires, services and products in the automotive area in equal measure." In 2017, sales at Continental's commercial vehicle business grew year-on-year from €4.1 billion to €4.7 billion. The technology company is confident that it will further boost its sales in the area of commercial vehicles in 2018.
Future-proof: digital tire management and digital tachographs
The ContiConnect digital tire-pressure monitoring system supports fleet customers and is integrated directly into existing fleet management systems. The tried and tested "digital tachograph" (DTCO) from Continental is an indispensable tool for fleet managers. At the IAA, Continental will be showcasing the next generation of the digital recording system for driver and vehicle data.
Right turn assist system will prevent more and more serious accidents in the future
In terms of safety, Continental is providing a glimpse into the future in the shape of the right turn assist system for trucks. "Our Vision Zero with the objective of zero accidents also applies to goods transportation," emphasized Setzer. Today, Continental is already offering the radar-based right turn assist system for use as original equipment, which could be used to prevent most accidents. In the coming years, these assistance systems will become even more reliable and therefore more effective due to the shared use of radar and camera data and, subsequently, the use of artificial intelligence.
Another trade show highlight from Continental will be the CUbE (Continental Urban Mobility Experience) autonomous development platform. Whereas it was possible to experience the concept only at the stand during IAA Cars 2017, visitors to IAA Commercial Vehicles 2018 will this time be able to go on autonomous drives with the CUbE from the north entrance (Eingang Nord).
Contact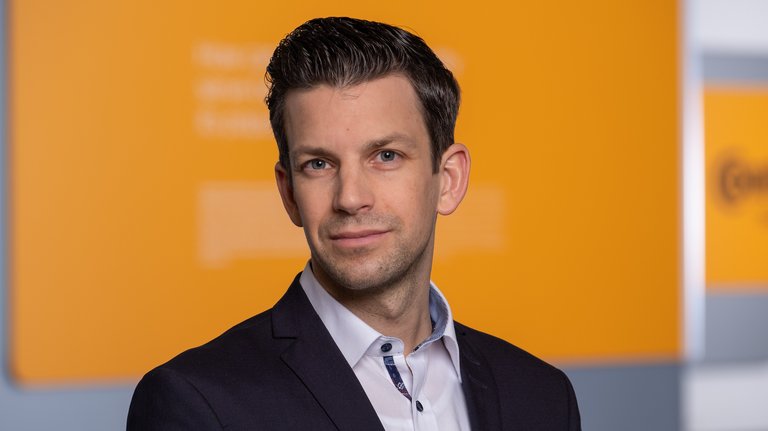 Marc Siedler
Spokesperson, Business & Finance
Chairman of the Executive Board, Chairman of the Automotive Board