Press Release
April 23, 2018
Experiencing Innovative Surfaces Live
laif VyP: breathable upholstery materials for enhanced comfort
Fine and futuristic: skai Tokio EN
3D effect: skai Tolaris EN
skai Sanovara Stars: for use in exclusive residential settings
Hanover, April 23, 2018. Technology company Continental is presenting functional surface materials for industrial applications in the intralogistics field at Hannover Messe (hall 5, booth E18).
Warehousing processes call for concentration all day long from staff operating their industrial trucks – the breathable laif VyP upholstery material offers them the necessary comfort while sitting and helps them feel at ease in their workplace. A hybrid of vinyl and polyurethane, the material takes the relevant properties of both original materials: surface softness and material durability. It is air- and vapor-permeable and uses raw materials that contain no conventional solvents and that are derived from high-quality, water-based PU systems and coatings. Its breathability means that laif VyP remains comfortable even after prolonged sitting. Visitors to the fair can try the material out by taking a seat at the Continental booth in Hanover and then experience the effect of the surface material for themselves. In addition, the two upholstery materials skai Tolaris EN and skai Sanovara Stars for seating and wall coverings adorn the booth walls, information counters and bar counter with a striking pattern that alludes to Mexico, the partner country for the 2018 fair.
Multi-award-winning metal
Metallics are now firm fixtures in the world of upholstery. Their use makes focal points of furniture or walls in the room.
skai Tokio EN gives a fine, futuristic impression. Its cross-grind embossing promotes the attractive metallic look. Nano-scale precision yields a deceptively real result without any pattern-matching issues: As a result of the metallic colors, light refraction changes depending on the angle of view, and the material is very vibrant. Customers use the upholstery material mainly for upholstery applications in restaurants, cafés, bars, hotels and shops. skai Tokio EN was honored with the "Interior Innovation Award 2015 – Selection" and the "German Design Award 2016 – Winner". As a furniture film with an embossed cross-grind finish, the material won the "Iconic Award 2016: Interior Innovation".
The skai Tolaris EN upholstery material with its soft-touch haptics changes in the light depending on the angle of view. It also offers a 3D effect. This effect is created by differently oriented hexagon clusters that form a rhombus. Three of these rhombi form three sides of a cube from the viewer's perspective. The coating reinforces the effect. It was also an award-winner at the "red dot award: product design 2015" and a gold medalist at the "Materialica Design + Technology Award 2015".
Natural vibrancy
skai Sanovara Stars is a high-quality upholstery material for furniture and walls with a fine calf-leather grain. The metallic color range also enhances the surface's look. The material is suitable for many types of upholstery and covering in the trend-driven and exclusive residential sector, particularly for decorative applications that are not subject to excessive mechanical wear.
Contact
Axel Schmidt
Head of Communications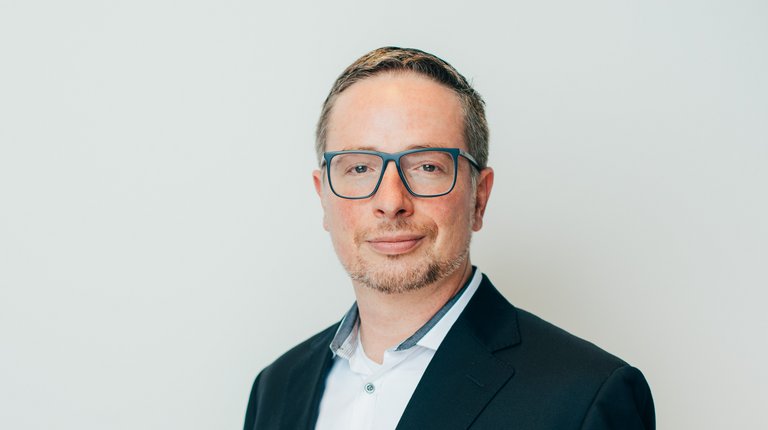 Sébastien Bonset
External Communications Manager