Press Release
May 09, 2023
Sustainable and Natural: Continental Shows Environment-friendly Surfaces for Interiors
Continental's show presence spotlights sustainable materials, natural charm and trendy design
Surface innovations are made from fully recycled material and have bio-based raw materials or even coffee grounds at their core
Refitted ContiHome tiny house reveals the future of living according to the "Indoor Garden" design concept
"Sustainability starts at the surface" – Continental's message at this year's interzum trade fair in Cologne, Germany is very clear. The technology company is using the event, which runs from May 9 – 12, 2023 – to focus on sustainable products that seamlessly combine design, global trends, quality and functionality. These are products that contain 100 percent recycled PET polymer and give new life to coffee grounds, and whose raw materials are 90 percent bio-based. However, this commitment to sustainability does not mean that Continental has allowed compromises when it comes to design, quality or functionality. The company's surfaces experts at Stand E040 in Hall 6.1 at interzum show how all the different factors have been brought together into a neatly harmonious whole. The ContiHome tiny house has been refurbished for the occasion, drawing inspiration from nature and introducing visitors to the future of living in the open space located between Hall 6 and Hall 7, not far from its main stand.
Sustainable, natural, approachable
The environment also stands front and center in the world of furniture manufacturing and interior design. "Consumers are actively seeking out sustainable products and the companies who make them. Sustainability is far more than a growing trend, it is now an issue that lies at the heart of our everyday lives – both at work and in our free time," says Bruno Lehmann, Head of Product Management Interior Living. But interiors and furniture not only need to be sustainable, they should also look natural. "From a design perspective, natural elegance in look and feel is an important trend – consistent to social relevance."

Design and material trends are abundant features of Continental's product portfolio. Take the structured PET furniture surfaces with an innovative wood texture for customers looking for plain films, and super matte surfaces that are inviting to the touch and can easily handle grooved and slatted profiles. These are joined by new innovative decor variants and plain colors, such as the surface film skai Perfect Solo.
Fully recycled PET polymer
For example, the skai PureLux range consists of 100 percent PET material. The super matte surface skai rPET PureLux design laminate with 100 percent recycled PET polymer combines a pleasant soft-touch effect with robust properties such as exceptional scratch resistance and the anti-fingerprint effect achieved using the special surface technology staynu. The furniture foils are manufactured in Germany in environmentally and socially acceptable production conditions and with a high level of responsibility towards people and the environment. All of the ingredients used are REACH compliant, and the finishes are solvent-free. This means surfaces specialist Continental can be sure the value chain is environment friendly from development to application.

Continental is also offering new artificial leather products, notably the new skai VyP Coffee variant with laif technology, in which coffee grounds are used for the first time as a raw material in the production of breathable upholstery fabrics. The authentic look and soft feel combine with the rigorous use of sustainable ingredients and the resource-efficient, energy-efficient manufacturing process in Germany to create the complete picture of a sustainable product. skai Tovosoft EN, skai Totexo EN and skai Evida Fiber are other members of the artificial leather range. skai Evida Fiber, with its multi-faceted grain in textile look, consists of 90 percent natural and renewable ingredients.

"Wood Feeling" in the "Global Fusion" trend book
Which brings us to the subject of decor. Oak designs never go out of fashion and have been one of the strongest trends of all in interior design over a number of years. Whether it has a matte finish and a veneer-like character – e.g. the surface foil skai Casella Eiche – or the natural solid wood feel of foil skai Gustavson Oak with gnarls and deep, fine black fissures, oak is a sure thing.

This is where Continental comes in. Stylistically, this decor variant fits the "wood feeling" trend perfectly. Indeed, the surfaces specialist devotes a whole chapter of its latest trend book Global Fusion to the subject. Visitors to Continental's interzum stand can therefore sample the interior design trends of tomorrow live and in person today.

"Various crises and uncertainty about the future have prompted people to look for new living experiences. They want to retain a sense of joy and lightness, and to get that feeling at home. We've been building those sentiments into our solutions," adds Lehmann. In detail terms, this means expanding technologically and functionally on familiar and proven aspects. Colors can be adapted as required and desired, and take on the role of a visual feel-good factor. The various rises and falls of new forms and classical striped decors, timeless stone looks and three-dimensional structures all bring color even further to the fore – and always with sustainability and naturalness as the underlying themes.
ContiHome with new design concept
Visitors keen to see the surfaces from Continental in use and integrated into an innovative living concept can stop by at the open space the company has rented specially for the occasion. Here they will be greeted by the ContiHome 2.0. This impressive tiny house has undergone a full refit and is kitted out with the innovative surface materials from Continental. "In our ContiHome, visitors can experience in a very small space how we view the concepts of "living" and "home" today and in the future," explains Ralf Imbery, Head of Design, Marketing and Strategy at Continental's surfaces operation. So what's new? The refurb has been carried out according to the company's "Indoor Garden" self-developed design concept. The design is inspired by nature and makes sustainability visible. Earthy, green color tones create a warm and cozy interior.

As Imbery adds: "The holistic and sustainable concept of the ContiHome ultimately showcases how we see the direction of travel in this sector: creativity, innovation, design expertise and environmental awareness – all under one roof, so to speak." And all on show at interzum!
For more info on the show, visit interzum.com.
Contact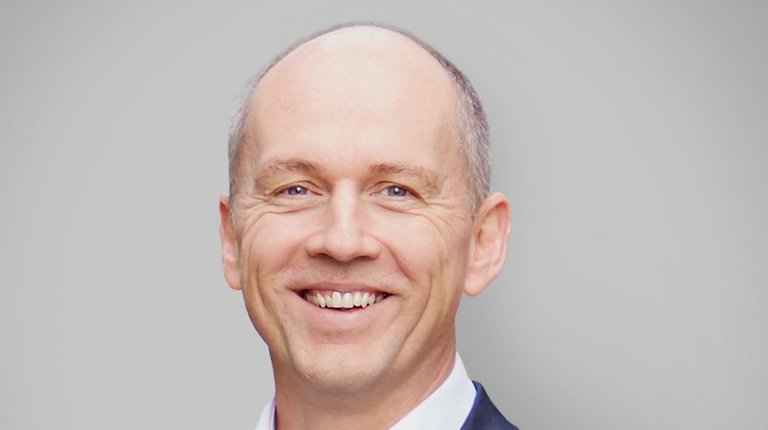 Wolfgang Reinert
Head of Media & Public Relations