Press Release
January 09, 2018
Growth Remains Strong and Profitable: Continental Exceeds 2017 Annual Targets
Preliminary key data published for fiscal 2017
Fourth quarter sees solid sales and earnings, as expected
Sales grow by around 8 percent to around €44 billion before consolidation and
exchange rate effects
Adjusted EBIT margin amounts to around 10.8 percent
Automotive Group's incoming orders rise to more than €39 billion
2018 outlook: Sales growth to around €47 billion at constant exchange rates;
adjusted EBIT margin of around 10.5 percent
Hanover (Germany), Las Vegas (USA), January 9, 2018. Technology company Continental again experienced above average and profitable growth in fiscal 2017. With sales of around €44 billion, representing a more than 8 percent growth year-on-year, and an adjusted EBIT margin of around 10.8 percent, Continental has exceeded its annual targets.
Continental CEO Dr. Elmar Degenhart appeared pleased with the preliminary key data announced during the Consumer Electronics Show (CES) in Las Vegas: "Continental's success curve continues to point upwards. Our innovative technologies in the areas of assisted and automated driving, connectivity and electrification again helped us achieve above-average growth. Our hard work for our customers has paid off, and our customers appreciate this. This is reflected most notably in the increase in incoming orders for our Automotive Group, which rose to more than €39 billion in 2017."
Before consolidation and exchange-rate effects, the sales growth amounted to around 8 percent. To put this into context, Continental grew much faster than for instance the global market for the production of cars and light commercial vehicles, which was – based on preliminary data – up by just 2 percent year-on-year.
"As expected, the fourth quarter of the past fiscal year saw solid sales and earnings," said CFO Wolfgang Schaefer. "This was due primarily to the growth of our Automotive divisions and of our industry specialist ContiTech, as well as our business with winter tires, where sales volumes in 2017 again surpassed the strong figures of the prior year," he added.
For 2018, Continental anticipates sales to grow to around €47 billion. An adjusted EBIT margin of around 10.5 percent is expected to be achieved comfortably. At the same time, the company from Hanover, Germany, which is listed in the DAX30 prime standard, expects a slight increase in the global production of cars and light commercial vehicles of more than 1 percent to around 97 million vehicles.
Continental will release its preliminary business figures on March 8, 2018, as part of its digital annual financial press conference.
Contact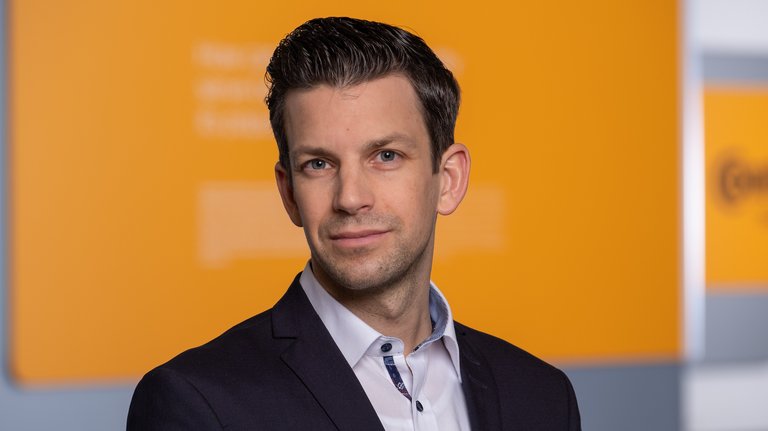 Marc Siedler
Spokesperson, Business & Finance
Dr. Elmar Degenhart, Chairman of the Executive Board Continental AG

Member of the Executive Board, Finance, Controlling, Compliance, Law, and IT, CFO