Press Release
September 30, 2019
Lightweight Air Springs from Continental Offer Enhanced Comfort and Lower Fuel Consumption
Partnership: A bus company is equipping its entire fleet of urban buses and coaches with Continental's lightweight air springs featuring an integrated plastic comfort piston
A polyamide piston saves weight without compromising the outstanding ride comfort
Every two-axle urban bus is now up to 15 kilograms lighter
This Continental solution helps bus manufacturers to comply with the EU's Euro 6 standard for reduced air pollutants
Hanover, September 30, 2019. With its air spring system featuring an integrated plastic roller piston, technology company Continental has taken a groundbreaking step toward reducing the weight of buses and trucks. Continental is confident that the on-trend concept of lightweight construction harbors significant potential for air spring system solutions. Saving fuel, reducing CO2 emissions and ensuring outstanding ride comfort are just some of the potential benefits. This view is shared by others on the market, as one current example demonstrates: Bus manufacturer EvoBus is equipping its entire fleet of buses with a lightweight air spring featuring an integrated plastic roller piston. These innovative roller pistons ensure outstanding ride comfort thanks to maximum utilization of the inner air volume and their special design. Instead of steel or aluminum, plastic components made from polyamide are used. This helps to reduce weight without compromising the outstanding ride comfort.
Factors such as ever-stricter legal requirements for pollutant emissions, the growing demand for electric vehicles and hybrids as well as the desire for enhanced ride comfort and optimized vehicle dynamics are pushing the lightweight construction industry to deliver new innovations.
"We are facing some tremendous challenges in the automotive industry, with business models and markets undergoing major and rapid upheaval," says Diethelm Bauch, who heads Air Spring Systems in Continental's Commercial Vehicles Original Equipment segment. "Lightweight design can make a key contribution, especially when it comes to energy efficiency and CO2 emissions. I see no end to this trend. Our lightweight air springs have in one fell swoop given bus and commercial vehicle manufacturers a solution that offers much greater design flexibility. Plastic offers much greater design freedom and the capacity for customized, comfort-oriented design." This is a key advantage, especially in the e-mobility segment where the batteries themselves are very heavy and so all the other components need to be designed to offset the weight of the batteries and extend the vehicle range.
Buses equipped with reliable lightweight air springs
EvoBus has recognised these benefits and is now installing the lightweight comfort air springs in its buses, which operate all over the world. With this technology, Continental is a pioneer in lightweight construction and the first company ever to use comfort pistons made from polyamide.
In addition to the reduced weight, outstanding ride comfort for the passengers and high reliability of the air springs, it was above all the material expertise that prompted the bus company to make Continental their partner of choice. The Continental solution is also helping the company to meet the requirements of the EU's Euro 6 emissions standard, which makes provisions for substantial reductions in pollutant levels for trucks and buses and has been mandatory for newly registered commercial vehicles since 2014. The extra weight added by increasingly complex exhaust gas aftertreatment systems can be effectively offset thanks to lightweight components.
The supplier also has a long track record of positive, real-life experience with comfort pistons for commercial vehicles. "Our air springs have been used in trucks since 2011, and we have mass-produced around one million products to date," says Eckard Neitzel, who heads Air Spring Product Development in Continental's Commercial Vehicles Original Equipment segment. "We have extensive knowledge of what makes a component design highly resilient in the field and can use our own test benches to verify that the products are fit for purpose. This means that we can offer pre-tested products, which greatly reduces the validation work to be performed by the customer and so ensures that the product can be introduced quickly and with minimal risk."
Up to 15 kilograms saved in every urban bus
The new lightweight air spring is designed for use in urban buses and coaches and generates weight savings of between 2 and 2.6 kilograms in each air spring module (depending on the axle type of the bus). "This means, for example, that the air springs can partially offset the additional weight of the Euro 6 emission clean-up system," says Neitzel. Compared with traditional steel pistons, lightweight air springs can reduce the weight of, say, a two-axle urban bus by up to 15 kilograms.
The combination of injection molding and a powerful, reliable joining process means that the inner volume of the piston can be utilized to the full, resulting in outstanding ride comfort. And what's more, the lightweight air springs are exceptionally corrosion-resistant and durable.
The air springs can also be easily replaced with steel pistons without the need for any modifications to the vehicle interfaces. "The new system delivers exactly the same level of robustness and comfort as the traditional air spring systems fitted with steel pistons – and that's all thanks to the lighter polyamide design," says Neitzel.
Contact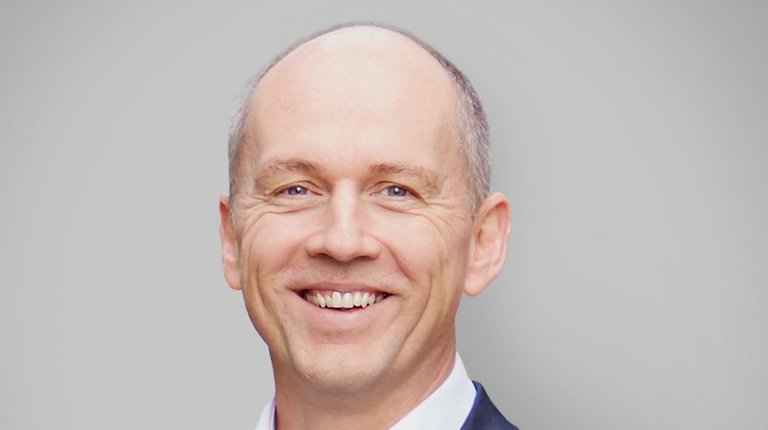 Wolfgang Reinert
Head of External Communications