Press Release
February 23, 2022
Continental Radar-Based Monitoring System Makes Conveyor Belt Systems More Efficient and Reliable
Predictive maintenance and condition monitoring in focus: Conti Load Sense rounds off monitoring program for conveyor belt systems
Application example gravel extraction: more efficient processes and safer transports thanks to new radar system
2D radar technology requires less maintenance and is more resistant to external influences than other systems
Northeim, Germany, February 23, 2022 . Continental is taking another step towards predictive maintenance and condition monitoring in conveyor belt technology by launching the new Conti Load Sense monitoring system. The special feature: The system is based on 2D radar technology and measures the material flow on the conveyor belt. It can be used in almost all industries where conveyor belt systems are in operation – for example as it is currently the case in gravel extraction.
Up to 100,000 tons more gravel in a year
At a German gravel plant, the extraction of material depends very much on the individual loading of the belt by each worker. Thanks to the volume measurement of the Conti Load Sense radar-based monitoring system, gravel plant operators are now able to use the so-called deep grab even more efficiently. This increases the output by up to 100,000 tons per year. What's more, Conti Load Sense can be connected to the Conti Cloud. This means that the recorded data can be processed in a visually appealing way for the end customer via a web service or the Conti+ online service portal and the associated Conti+ app.
Solutions from Continental provide valuable information
The gravel industry – like many others – faces the challenge of extracting and processing material more efficiently, reliably and in a more environmentally friendly manner. This is where not only Continental's high-quality and robust conveyor belts come into play, but also associated equipment and service tools – above all, digital components that comprehensively monitor the conveyor process and the material. For years now, the technology company headquartered in Hanover, Germany, has been focusing on condition monitoring and predictive maintenance as important topics for the future. With the Conti Load Sense, which is based on radar sensors developed by Continental and used millions of times in cars and industrial vehicles, the company is now expanding its portfolio in this area. "This is what makes Continental so special and strong. The steady transfer of technology in other procucts and new areas is really unique and shows Continental's broad positioning," states Mario Branco, responsible for Business Development for Off-Highway Applications at Continental.
Here's how it works: using 2D radar (radio detection and ranging) and ultrasonic technologies, the system scans the material and conveyor belt from different angles to determine the position of the load and the belt. This accurately calculates the volume of material being conveyed. "The risk of spilling material is determined by monitoring the belt edge position in relation to the profile of the material. The load center of gravity on the belt, as well as load distribution, is monitored 24/7 along the entire conveyor length," Patrick Raffler, responsible for Digital Solutions for the Conveying industry at Continental, says. "Data correlation is used to calculate volume flow, monitor overrun and belt skew. Belt speed is measured to track belt and load position along the entire length of the conveyor."
Based on this precise information, operators of stone, sand or gravel quarries can measurably increase their productivity. "The plants run more economically due to the automatic material detection, and the radar sensor reports deviations before losses occur, thus preventing follow-up costs," Raffler says. Other advantages: Compared to previously used technologies such as laser or belt scale, the radar sensor requires less maintenance and is less sensitive to external influences like dust, rain and vibrations, which could negatively affect the measurement results.
The importance of gravel extraction
Gravel extraction is one of the most important industries worldwide. According to the German statistics portal statista, an estimated 265 million tons of industrial sand and gravel were produced worldwide in 2020. In Germany and many other countries, gravel is in fact the most important construction raw material, mainly needed to produce concrete. According to industry analysts at IBISWorld, gravel and sand mining sales in Germany have grown by an average of 1.3 percent per year since 2016 and are expected to total €2.6 billion in 2021. However, in order to continue to extract gravel sustainably, the industry needs modern and efficient solutions – because despite large gravel deposits, it is becoming scarce in many places.
In other applications, the new Continental system can be used in combination with other sensors for performance monitoring and thickness measurement, for example in the raw material conveying industry to measure bulk material volumes, check the durability of conveyor belts, forecast the service life of the conveyor belt, and save energy and costs. Conti Load Sense can also be easily integrated into existing plants.
Worldwide development team
Since 2006, the in-house development and production service provider Continental Engineering Services (CES) has been offering its engineering services and carrying out feasibility studies, measurement campaigns and integration work to match. At 24 locations worldwide CES also develops and applies radar sensor systems including hardware and software development for new customer-specific applications.
Contact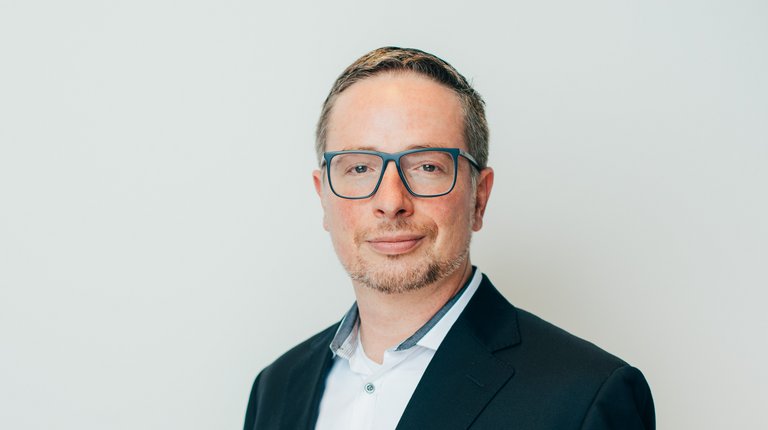 Sébastien Bonset
External Communications Manager