Press Release
November 07, 2019
High-tech Solution for Anticipatory Driving: 20 Years of Continental Long-range Radar in Series Production
World's first long-range radar launched in 1999
System from Continental used to regulate adaptive cruise control
Frankfurt am Main, Germany, November 7, 2019. Automated driving is coming – and with it ever more powerful systems that enable cars to monitor and safely navigate their surroundings. The latest, fifth generation of Continental's long-range radar, with a range of up to 300 meters and unprecedented resolution, is one such system. Without it, automated driving would not even be possible – something nobody could have predicted when the first factory-built vehicle equipped with long-range radar came onto the market 20 years ago. Continental played a key role in this joint development with Mercedes: in the Mercedes S-Class (W220 series), Daimler offered its adaptive cruise control system under the name "Distronic" for the first time in 1999. It was the first adaptive cruise control (ACC) system in the world to use long-range radar. Its range at the time was 150 meters, making it the most advanced system of its day.
"With this system we broke new technological ground. The radar solution has since firmly established itself. Over 50 million long-range and short-range radar sensors have been produced by Continental alone – and the latest, fifth generation of long-range radar is ready to be launched just in time for its 20th anniversary," says Norbert Hammerschmidt, Head of Program Management Radar at Continental, who was involved in the development of the first long-range radar in 1996. While the radar system of 20 years ago was restricted to basic ACC, the latest generation offers emergency brake and traffic jam assistance in addition to stop and go functionality. In tandem with other surroundings sensors – such as cameras and lidar – radar sensors lay the foundation for the development of advanced driver assistance functions and automated driving.
The advantage of radar: the technology also functions flawlessly in the fog and dark
Long-range radar systems are a standard feature in modern vehicles. They ensure greater ride comfort by enabling adaptive cruise control as well as improved safety because the radar sensor also activates the emergency brake assist in the event of danger. Radar-based emergency brake assist has even been a legal requirement for trucks in Europe since 2015. In the late 1990s, however, it was far from certain that radar technology would establish itself for such applications. This is because infrared sensors were a much less expensive technology for detecting obstacles in front of the vehicle. Mercedes and Continental nevertheless favored the technically more sophisticated radar solution as it works independently of light and visibility conditions and also performs well in the dark and fog.
The first generation of long-range radar was a complex system consisting of two components – the radar head, positioned behind the radiator grille, and a control unit inside the vehicle. Both components were about the size of a shoe box and weighed around 1.3 kilograms. The high-frequency waves in the 77-gigahertz range were created by a Gunn diode. In the second generation of Continental's long-range radar, the Gunn diode was replaced by a more powerful semiconductor material. Thanks to this and other integration measures, the entire radar system now fitted into a housing little bigger than a thick paperback and weighed around 650 grams.
The improvements have continued until today: with each generation, the long-range radar has become more compact, more powerful and less expensive, which is reflected in particular in its greater range and higher resolution. The radar sensors of the latest generation are around the size of a block of butter and weigh just 500 grams. The semiconductor technology, which is the key component, has also been modified several times. "The complementary metal-oxide radio frequency (CMOS FR) technology, which is now being used for the first time in the fifth generation, will allow us in the future to combine all functions on a single chip, reducing installation space and costs," explains Continental expert Hammerschmidt.
Radar data to be analyzed using artificial intelligence in the future
The continual improvement in hardware is just one aspect of radar development, however. The other is the constant optimization of software, involving ever more precise algorithms. Ultimately, it is these programs that filter out objects relevant for safe driving from the radar sensor's increasingly high-resolution data. In the future, artificial intelligence will also be used to identify complex situations, for example to reliably detect the tail of a traffic jam under a bridge. It will learn to recognize objects in traffic scenarios based on large data volumes. For the first time, the new generation of long-range radar will have both a horizontal and a precise vertical resolution. This means the system can, for example, detect whether a lost spare wheel or fallen-off exhaust muffler is lying on the road and respond appropriately – if necessary by operating the advanced driver assistance systems.

Long-range radar – a key component in automated driving
When the long-range radar system co-developed by Continental went into production at Mercedes 20 years ago, it was a new convenience function – adaptive cruise control – that was activated by the driver. A short time later the radar sensor technology was also used for the emergency brake assist system. One trend will dominate development in future: increasingly precise vehicle surroundings monitoring, where radar, lidar and camera data are combined to generate a detailed and seamless view of the entire vehicle vicinity. This high-precision model is important to enable driver tasks to be performed by the vehicle in automated driving. By combining sensors, the aim is to achieve an understanding of the vehicle's surroundings which is as good as or better than human perception. Long-range radar will also be used for "glancing back" in the future. If automated vehicles change lanes independently, they must be able to identify precisely whether and how fast other road users are approaching from behind. 20 years after its world premiere, Continental's long-range radar has become a key component in automated driving. It is also a driving force towards new, future-oriented and safer mobility.
Contact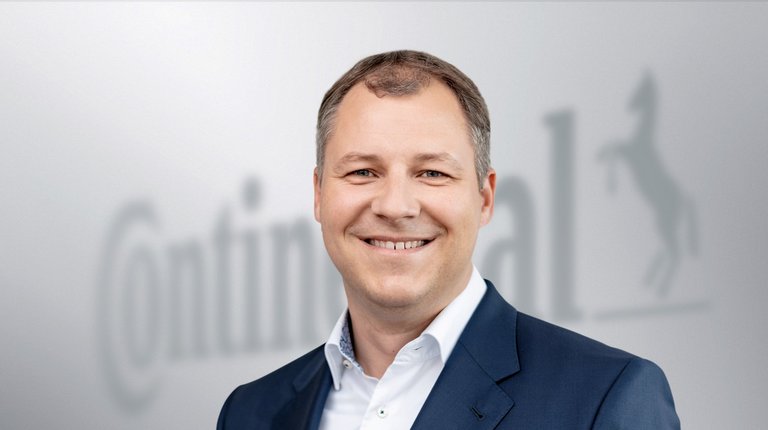 Sören Pinkow
Media Spokesperson and Topic Manager Safety and Motion