Press Release
July 25, 2017
The latest camera generation from Continental gives the on-board computer bigger eyes
The modular, scalable, and interlinked MFC 500 camera platform performs all camera tasks and caters to every vehicle architecture.
The hardware and software offer everything from simple object detection to the instant analysis of complex scenarios with neural networks for automated driving.
This latest camera generation opens up a wide range of application possibilities, with up to eight megapixels of resolution and an aperture angle of up to 125 degrees.
Frankfurt am Main, Germany, July 25, 2017. Cameras play a key role in the realization of modern driver assistance systems and are an integral part of the sensors for automated driving. Advances in camera development create important prerequisites for safe, comfortable, and accident-free driving. The technology company Continental has designed this latest generation of cameras to specifically meet the growing range of demands of the 'watchful eye' of the car. Thanks to the new camera platform MFC 500 (multi-function camera), car makers can now produce tailor-made camera solutions from a modular kit. The outstanding features of the new camera generation are excellent night vision characteristics and its high image resolution, which now ranges from one to eight megapixels. The aperture angle has also been increased up to 125 degrees, enabling cross-traffic objects to be detected even earlier.
"The most crucial features of the MFC 500 are modularity, scalability, and interlinking," says Karl Haupt, Head of the Advanced Driver Assistance Systems Business Unit and a member of the Management Board of the Continental Chassis & Safety Division. "Our modular kit consists of the intelligent MFC 500 camera, various satellite cameras, and a central computer for assisted or automated driving (Assisted & Automated Driving Control Unit, ADCU), all of which can be combined to suit customer requirements."
The environment recognition and driving functions are optionally integrated in the camera, but they can also be housed in a separate control unit (ADCU), providing maximum flexibility – the modular design supports both options. The scalable software can also be optimally adapted to the conditions prevailing in the vehicle, such as infrastructure and computing power.
High performance and 360-degree environment detection
The growing importance of the camera is also reflected in the number and variety of its applications in the vehicle, ranging from front-facing cameras and surround view cameras with wide-angle lenses to dedicated cameras as mirror replacement and rear-view cameras. "The use of multi-camera systems and 360-degree environment recognition is essential for the realization of automated driving," explains Dr. Sascha Semmler, Head of Program Management Camera at the Advanced Driver Assistance Systems Business Unit. "Here we rely on our modular system components, which can be used for assisted and automated driving and for surround view."
Computer vision and neural networks
The variety of environment detection requirements is also constantly increasing, from detecting simple objects during parking and the joint processing of surround view camera images to controlling complex situations in road traffic, such as crossing situations with approaching lateral traffic. "We have to develop a complete understanding of the scenarios, because this enables us to make predictions about the immediate future and to react accordingly," says Dr. Thomas Brohm, Head of the Sensorics Development at the Advanced Driver Assistance Systems Business Unit. In addition to classic computer vision procedures, the MFC 500 also uses neural networks that can be scaled to match the available hardware. Neural networks consist of mathematical units that can learn and are able to process and execute complex functions.
Interlinked with the environment
The camera is also interlinked with the environment: by connecting it to the electronic horizon ('eHorizon') and 'Road Database', road information and landmarks can be transmitted to and received from the cloud to locate the vehicle and enable proactive driving. "Another advantage of interlinking is that the software – and consequently the functions – are always kept up-to-date, in this case by means of over-the-air updates," says Dr. Sascha Semmler. "This makes our latest camera generation even more future-proof."
Continental will also demonstrate the next camera generation during the International Motor Show, IAA in Frankfurt/Main (Hall 5.1. Booth A07 / A08).
Contact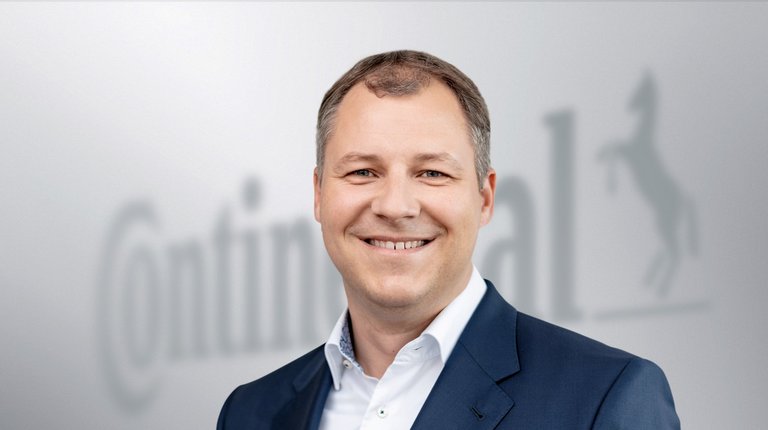 Sören Pinkow
Media Spokesperson and Topic Manager Safety and Motion