Press Release
January 03, 2017
No Fear of the "Computer Colleague": Germans Fear Stress Rather Than Job Loss
Representative survey of students and experienced professionals in Germany
Majority considers digitalization important, however, a third is not clear on what it means
Hope for better work-life balance
Hanover, January 03, 2017. No fear of the "computer colleague": Only 2 percent of students and 3 percent of employed persons in Germany fear job loss as a result of digitalization. Rather, they believe that modern technology can help to achieve a better work-life balance than previously. However, at the same time, their biggest worry is being more stressed in the workplace. The representative Continental "Careers Survey" has seldom before shown such a conflicting picture regarding the future of the working world as the thirteenth version focused on "digitalization" does.​​​​​​​

Next to the technical side, digitalization has a significant social dimension
"Our results show that people in Germany are aware of the power of change that digitalization holds for the world of work. However, they often have very little perception of how and when it will have an impact. Opportunities and risks are seen in equal measure," said Continental Executive Board Member for Human Relations Dr. Ariane Reinhart regarding the publication of the results of the study. She sees the company as having a duty to address the digitalization of the world of work together with its employees. "The company has a high level of responsibility in giving people direction and, at the same time, including them in the change processes as an influential force. Therefore, we have strengthened our internal communication efforts. Digitalization has not only a vast technical side, but also a social dimension that is at least as important."
In the middle of this year, Continental commissioned the Institute for Applied Social Sciences (infas) to carry out a representative survey of around 1,000 students and employed persons between the ages of 35 and 50 in Germany on their expectations of work life.
Digitalization is considered important but not yet pervasive
81 percent of students and 68 percent of employed persons surveyed view digitalization in work life as highly important. However, at the same time, many of the respondents struggle to explain what digitalization in the world of work really means for them. Around a third of them do not even know what to do with the term. While students think of the digitalization of the working world primarily in terms of smart technology and communication, employed persons associate it with the digital change to paperless offices, which has been promoted for decades.
Digitalization does not make things any easier
Fewer than half of the respondents, 46 percent of students and 38 percent of employed persons, expect digitalization to make their lives easier. According to the survey, 41 percent of students and 43 percent of employed persons see more opportunities than risks in the digital transformation. Around two thirds of respondents are of the opinion that there should be more investment in creating digital infrastructure.
Continental focuses on working conditions and personal responsibility
Reinhart believes that her company is well-prepared for the digital transformation. "The high dynamic of the digital transformation opens up new possibilities for us because it provides new opportunities for business and success. We want to create an environment for our employees in which they can continue to grow successfully with the challenges of digitalization and are able to develop their full potential."
Therefore, Reinhart committed her team to the following four HR topics: management of diversity, an inspiring management culture, life-long learning and flexible working conditions. Regarding the latter, Continental launched a comprehensive program in September 2016. "We are currently pressing ahead with the introduction of global regulations on flexible working conditions. With this, we want to make mobile working, part-time and flexi-time hours and extended professional leave a possibility for over 90 percent of our employees worldwide," explained Reinhart. Continental would thus offer opportunities for flexible working to around 200,000 employees, from employees in the plants to management personnel, in 21 countries.
At the same time, Reinhart calls on employees' sense of personal responsibility. "Flexible working hours and place of work must be based on the will and ability to self-manage. Therefore, we support our employees in being aware of this personal responsibility. This includes permission to manage their own work capacity and being justified in being able to say no and then doing it."
Concerns about overload and stress-related illness
Almost two thirds of those surveyed fear the increase in stress-related illnesses as the world of work becomes more digitalized. Furthermore, the survey reflects concerns about not being able to cope with the new flexible work models. Respondents also assume that employers generally expect a higher level of flexibility than they are prepared to commit to themselves. For example, 43 percent of employed persons say they are flexible with regard to their place of work. However, 60 percent assume that employers generally expect this flexibility from their employees. This gap can also be seen among the students surveyed: 54 percent against 68 percent.
According to the survey, work-life balance is the most important thing for two thirds of students and 58 percent of employed persons, coming even before a secure job and good pay. More than half of the students surveyed consider cloud working, big data, social networking and collaborative work to be highly relevant. For employed persons, home offices carry the largest amount of weight. What is considered negative by 39 percent of students and 44 percent of employed persons is the fact that increasing digitalization can also mean that, in theory, employees are always contactable.
Reinhart does not see any contradiction in this. "We perceive the further development of the digital world of work as an opportunity to bring the needs of the company for more flexibility into line with the needs of our employees for work-life balance. This can only be achieved through active and constructive discussion and by trying out new ideas. In addition, workplace health has traditionally been given high priority at Continental. That's why we help to boost our employees' health literacy in the age of digitalization through a variety of programs, including some on dealing with stress and maintaining mental health." For Reinhart, management personnel play an important role in this issue. "The attentiveness of every manager toward their employees – the keywords here being healthy management – is becoming a management task of growing importance as digitalization increases."
Contact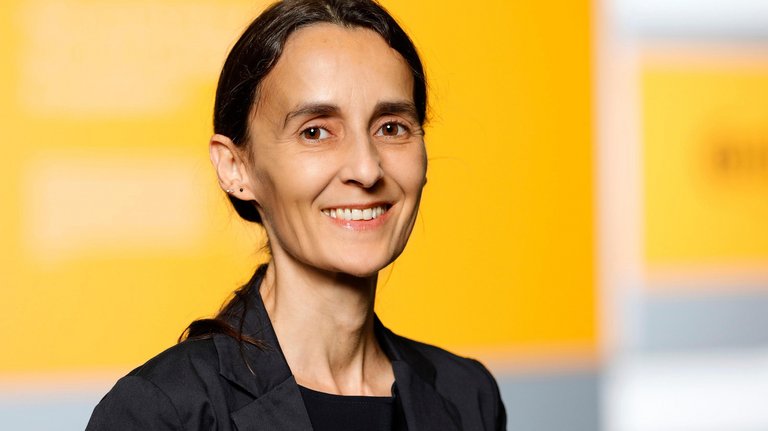 Nicole Göttlicher
Spokeswoman, HR