Press Release
June 26, 2017
PremiumContact 6: Maximum safety, greater range and more mileage for e-cars and hybrid vehicles
New Continental summer tire combines low rolling resistance and high mileage with short braking distances on both wet and dry roads
Recent test results impressively demonstrate outstanding balance
The new PremiumContact 6 has been available from dealers in 70 sizes since the spring of this year, ready for fitting to a wide spectrum of cars and SUVs in the mid-range and luxury class. This also includes electric and hybrid models for which this new premium summer tire makes a good choice. With five percent lower rolling resistance than even its low rolling resistance predecessor, the ContiSportContact 5, this tire is effectively a "range extender". The lower a tire's rolling resistance, the less energy it needs for driving. As a result, electric vehicles running on low rolling resistance tires travel further than those with conventional tires. Similarly, hybrid cars and SUVs can stay in electric mode for longer without the internal combustion engine having to cut in. The PremiumContact 6 also delivers an impressive improvement in mileage of around 15 percent compared to its predecessor. And as the next set of tires won't need ordering until later, key resources such as natural and synthetic rubber, chemicals and reinforcing materials will come into use at a later date too.
For electric and hybrid vehicles as well, however, the most important criterion for Continental is maximum safety. In addition to short braking distances and good wet-weather properties, this includes precision handling all the way to the tire's limits. This allows for a sportier driving style and taking evasive action becomes easier – an important feature for EVs and hybrids which tend to be heavier due to the extra weight of the batteries and a second power plant. On top of this, the developers have used a new crystalline silica compound to resolve the conflict that previously impacted on braking distances in the wet, so that short braking distances are now also possible on wet roads. As a result, the tire meets the strict requirements of the EU tire label in the wet grip category for which it receives an 'A' rating.

The new PremiumContact 6 is produced in 70 sizes for 16 to 21-inch rims. Initial approvals for use as original equipment have already been received from leading European car manufacturers. Continental's new summer tire replaces both the ContiPremiumContact 5 and also the ContiSportContact 5.
Contact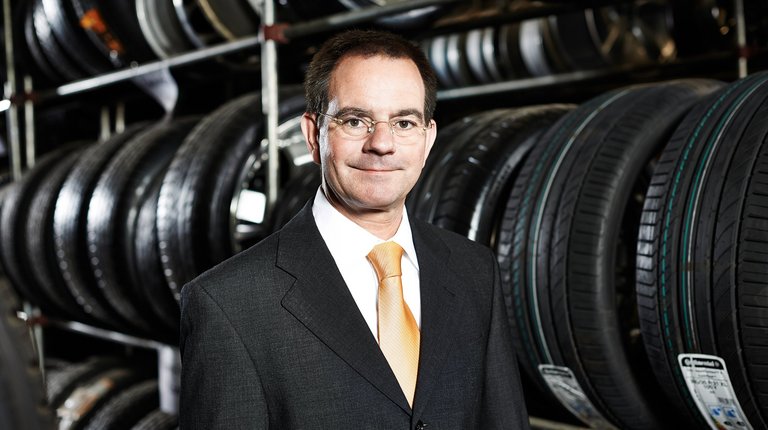 Klaus Engelhart
Press Spokesman
Passenger Car Tires / Germany, Austria, Switzerland