Press Release
December 04, 2019
New Credit Line for Continental: Better Conditions for a More Sustainable Business
Revolving bank credit line refinanced ahead of schedule (amount: €4 billion, term: five years)
Syndication clearly oversubscribed; better credit conditions for Continental
Breaking new ground in the German automotive industry: interest payments will now also depend on concrete improvements in the company's sustainability performance
Stefan Scholz, head of Finance & Treasury: "The sustainable finance concept rewards sustainable business practices. We are supporting this approach, including with our new credit line."
Hanover, December 4, 2019. Continental has agreed to a new revolving credit line with its consortium banks worth €4 billion and with a term of five years. Continental is thus refinancing its current credit line of €3 billion ahead of schedule. This would have been due in April 2021. As well as an increase in the credit line, Continental has also agreed upon improved conditions and taken sustainability components into account. This includes, for example, procuring electricity externally from renewable sources. The DAX company is thus breaking new ground in the field of sustainable finance. The syndicate supplying the credit line to Continental consists of 27 international banks. BNP Paribas and Deutsche Bank will act as lead managers, with the former also assuming the role of sustainability advisor.
"The level of interest in syndicated financing for our new credit line with sustainability components was very high. Syndication was clearly oversubscribed. The new credit line includes improved conditions that reflect our solid balance sheet structure and financial performance. This is once again strong proof of banks' confidence in Continental's economic strength and strategy," said Stefan Scholz, head of Finance & Treasury at Continental.
With regard to the sustainability components of the credit line, Scholz explained: "This year, the Executive Board adopted our updated sustainability strategy. By combining sustainability improvements with our new credit line, we have found an innovative way in corporate finance to further advance Continentals sustainability strategy." He added: "We are breaking new ground and are among the pioneers of sustainable corporate finance in Germany."
Continental, the international automotive supplier, tire manufacturer and industrial partner, is thus the first company in the German automotive industry to include specially defined sustainability indicators in its credit agreement with its core banks.
From now on, the amount of the interest payments for the drawdown of the credit line will also depend on an improvement in the sustainability performance of the DAX company. In the future, it will be rewarded with a reduction in accrued interest. Non-achievement, meanwhile, will result in interest rate increases. The basis for this is the annual assessments of agreed performance improvements under Continental's sustainability strategy, which was relaunched in 2019. These include procuring electricity externally from renewable sources, increasing the proportion of women in management positions, reducing the accident rate and sick rate, and increasing the proportion of recycled waste.
"The concept of sustainable finance takes a holistic view of companies and rewards sustainable business practices. We are supporting this approach, including with our new credit line," said Scholz. The sustainability components are proof that Continental is systematically implementing the comprehensive sustainability strategy it updated in the current year, he explained. At the same time, Scholz expects the awareness of the importance of sustainability to continue to grow within Continental.
The new credit line supports Continental's global sustainability goals. These are geared to the Sustainable Development Goals (SDGs) of the United Nations and to the Paris Agreement, among others.
Similar credit lines with sustainability components on the market are only aimed at achieving or maintaining selected sustainability ratings. Since the benchmarks of current ratings vary greatly, Continental is committed to achieving specific improvements in sustainability performance as part of its new credit facility.
"The world is changing rapidly. It is important to me that we gather experience as early and as comprehensively as possible on how corporate financing can be further developed through new approaches and technologies," explained Scholz.
At the beginning of this year, for example, Continental and its partners successfully tested blockchain technology in the money market, processing a commercial paper transaction in minutes instead of days.
Contact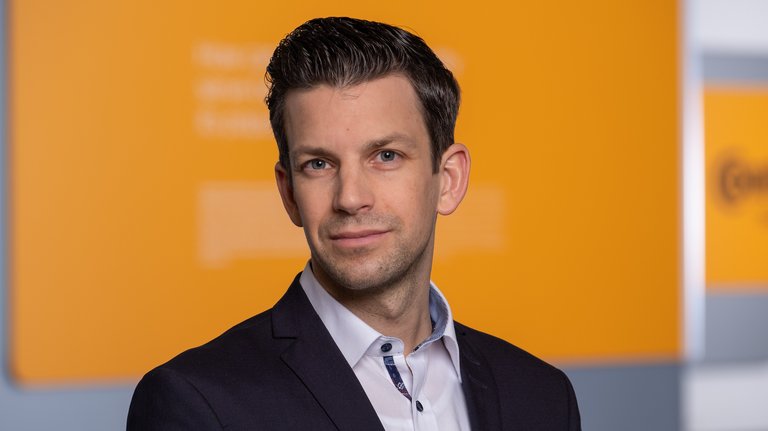 Marc Siedler
Spokesperson, Business & Finance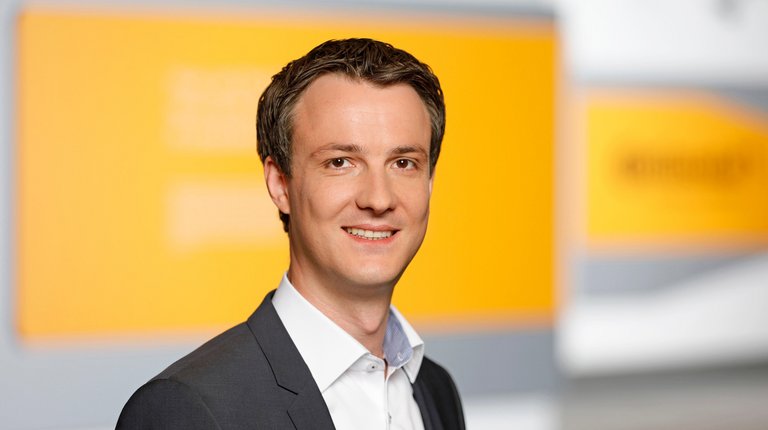 Vincent Charles
Head of Media Relations