Press Release
May 31, 2018
Oversize loads require special trailers and transport modules
Continental air springs and hose systems in operational globally for transporting extreme loads
Hanover, May 31, 2018. The long flatbed is empty at the moment, but the concentration is clearly etched in the truck driver's face. He's negotiating a 1,100-kilometer route from the Canadian coastal town of Stewart right across the green mountains of western Canada. The journey, via narrow mountain roads and over passes with extreme gradients, is part of the meticulous year-long planning for one of the region's most spectacular transport projects: Turbines and rotor blades of this size have never before been transported through British Columbia, which is why the province's Transport Ministry demands a dummy run.
Following this thorough preparation, the actual transport – for which the local logistics company is using a number of Goldhofer air-sprung flatbed semitrailers – then takes place a short time later. The company, based in the Bavarian town of Memmingen, is one of the world's largest suppliers of semitrailers and heavy haulage modules that are often custom-manufactured for the particular job involved in transporting extremely heavy and/or long payloads. The flatbed semitrailer was lengthened using three extendable telescopic units to accommodate the 60-meter-long rotor blades.
A long journey on air springs
"You can imagine the forces acting on the air springs, especially when transporting huge loads," says Hans-Jörg Reinecke, key account manager in the field of original-equipment air springs for commercial vehicles at Continental. After all, the European version of the flatbed semitrailer can carry a maximum payload of 56 tonnes with up to 12 tonnes per axle.
Accordingly, axle manufacturers fitted their products out with leaf springs for a long time, though these are used only rarely nowadays for semitrailers. Manufacturers such as Continental have long since developed effective alternatives. "Leaf springs also require more space and therefore increase the axle center distances. That can be an issue in the case of an oversize load convoy on narrow roads," says Reinecke.
Another advantage of air springs is the ability to raise or lower individual axles, known as lift axles, of the semitrailer, which is common practice in order to vary tire wear, axle pressure and thus road holding and fuel consumption. "Raising the lift axle reduces tire wear, while also mitigating the impact on the environment and costs," says Reinecke, citing one example of the benefits.
Tough hoses for heavy loads
Yet wind turbines and rotors are comparatively lightweight freight. When it comes to transporting large transformers, excavators or entire bridge sections, heavy-duty modules are required, which Goldhofer engineers and produces in every conceivable variation. Depending on the configuration of the modules into heavy-duty combinations, payloads ranging from 50 to more than 15,000 tonnes can be moved.
In Colombia, for example, two heavy-duty combinations each comprising three modules were operated in parallel with a total of 32 axles to move a 1,200-tonnes bucket wheel excavator. It took four days to cover the mountainous 32-kilometer route, which included gradients of up to five percent. An 18-axle heavy-duty combination of the same type took to the road to transport 36 bridge piers, each weighing 700 tonnes, to their destination for the new coastal road on the island of La Réunion. A 1+1/2 system was used for the combination of three heavy-duty modules. That means that a half module was attached to each of two heavy-duty modules to make the flatbed wide enough.
"When selecting the axle combination, our customers focus primarily on the permissible axle loads, turning circles and ground pressures along the planned route to ensure the load arrives safely," says Rainer Auerbacher, senior vice president for sales in Goldhofer's Transport Technology division. "The modules themselves are connected to each other using hydraulic couplings that Continental supplies for the type PST/SL together with the line system," adds Dieter Klüschen, the responsible key account manager. "The systems are already prefilled so that the air does not first have to be vented for fitting." And time is a valuable commodity.
Contact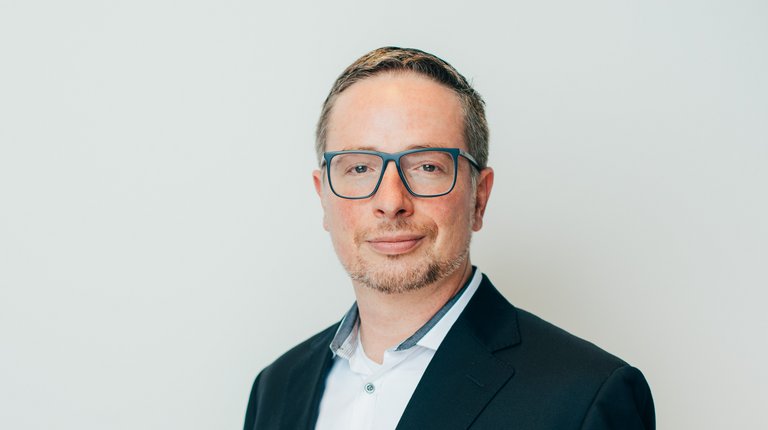 Sébastien Bonset
External Communications Manager