Press Release
September 12, 2019
Autonomous in Continental's and EasyMile's Robo-Taxi at the International Motor Show (IAA)
In the autonomous Robo-Taxi Continental Urban Mobility Experience between Hall 9 and the IAA Test Drive, visitors to the IAA can experience the mobility of the future on the open-air grounds West
Tried-and-tested Continental technologies, such as ABS, short-range radar and a redundant brake system, make Robo-Taxis safe and reliable
Driverless systems for eco-friendly, safe, flexible and reliable mobility of the future in metropolitan and rural areas
Frankfurt am Main, September 12, 2019. At the IAA, the technology company Continental, together with the French company EasyMile, of which Continental has been a shareholder since 2017, will be demonstrating the mobility of the future - quite literally. The two companies have set up a demonstration track for a driverless Robo-Taxi between Hall 9 and the IAA Test Drive on the West Outdoor Area.
Trade fair visitors can commute autonomously and powered only by electricity between two stops. In addition, a second CUbE vehicle is parked at one of the stops, which visitors can take a good look at. The Robo-Taxi CUbE is a Continental development platform for driverless vehicles technologies based on the EZ10 shuttle and driverless software from EasyMile. The shuttle service runs on all days of the fair during opening hours. The Robo-Taxi drives independently, a safety operator on board monitors the driving systems during the demonstration drives.

The technology for autonomous vehicles, which Continental and EasyMile use in the CUbE, is ready for series production and is already in use worldwide in countries such as the USA, Japan, China, Singapore and Germany: It is currently being used in several pilot projects on manageable, public routes as well as in demarcated areas at company sites, university campuses or trade fair grounds. In just a few years, however, self-driving Robo-Taxis could become an important addition to existing mobility systems because they are environmentally friendly, flexible, safe and thus suitable for numerous transportation tasks.
The requisite technology is now ready for use. This is underlined by the driving demonstration of the CUbE during the IAA. This vehicle is equipped with laser sensors, cameras and radar sensors. In this way, the location can be determined precisely and at the same time obstacles and potentially critical situations can be identified in good time. Proven products from high-volume passenger car production are intelligently integrated and modified, making them suitable for a completely new type of mobility.
Mobility solution for both metropolitan and rural environments
Metropolitan regions are growing worldwide, and at the same time the availability of mobility services in rural areas is becoming more widespread - both of these present major challenges for the future. And driverless transport systems, such as the CUbE, offer solutions for both scenarios: Emission-free and flexibly usable Robo-Taxis can contribute to improving air quality in cities as well as to relieving traffic congestion. In addition, autonomous shuttle buses reduce the risk of accidents, relieve the parking shortage and - due to the quiet electric drive - reduce noise pollution.
And in rural regions, Robo-Taxis can significantly increase individual mobility - especially for people who do not own a private vehicle. Ralph Lauxmann, Head of Systems & Technology at Continental's Chassis & Safety Division, is convinced that future mobility concepts will be multimodal and networked. "In the future, the intelligent interplay of different mobility options will be crucial. A Robo-Taxi such as the CUbE, which can transport several people and pick them up or drop them off individually, considerably reduces the need for infrastructure. Far fewer parking spaces, stops or entrances and exits will be required." The areas won in this way could be used, for example, for green spaces, playgrounds or small parks.
Tailor-made technologies for driverless mobility systems
But it is not only in large cities that driverless Robo-Taxis can be used comparatively cheaply and in an environmentally friendly way. This also applies to places where private vehicles have traditionally been used for everyday mobility: in small towns, villages and rural areas. Lauxmann: "Autonomous vehicles of every category can help to improve the quality of life because they enable individual mobility for everyone. With Robo-Taxis the visit to the doctor or the trip to the nearest shopping center is easy and comfortable. In addition, these vehicles could easily deliver everyday supplies to the home."

Contact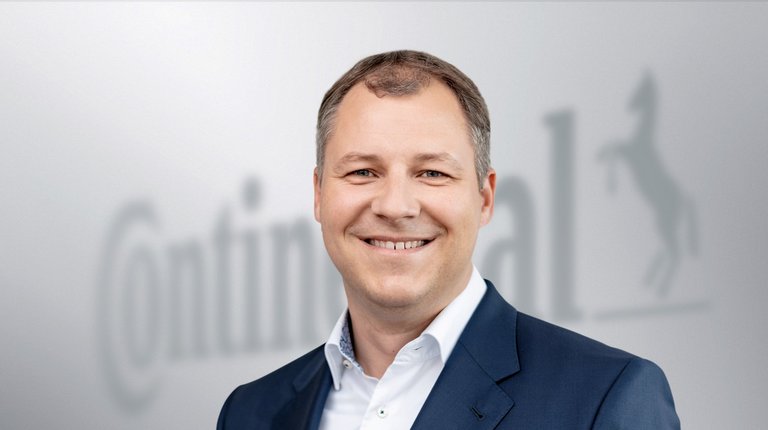 Sören Pinkow
Media Spokesperson and Topic Manager Safety and Motion