Press Release
November 27, 2018
Continental: Salmon from Deep-Sea Aquaculture to Ensure Humans' Food Supply
Sicon conveyor belts from Continental are a gentle transport solution for fish feed
Hanover, November 27, 2018. Narrow installation spaces, flexible routes and sensitive material: Continental's closed conveyor belt system is being used to transport fish feed at the Ocean Farm 1 fish farm in the Norwegian Sea.
For a long time, fish stocks out in the ocean were considered inexhaustible. But since the 1960s, the per capita consumption of fish – which is classed as an important protein source for the world's population – has almost doubled. The oceans have been plundered, causing stocks to plummet. Nowadays, around half of the world's consumed fish comes from freshwater and saltwater aquaculture, such as salmon farms out in Norway's fjords and bays. But even smarter solutions are needed to secure future supply. According to projections by the United Nations, the world's population is expected to rise from its current level of around 7.6 billion to 9.8 billion by 2050. This is prompting scientists and companies to devote all their technical efforts to relocating fish farms to offshore facilities off the coast. As part of this drive, the Norwegian Ministry of Fisheries and Coastal Affairs has awarded a development license for aquaculture purposes to Ocean Farming, a subsidiary of SalMar and one of the world's largest producers of farmed salmon. Its goal is to spur on a new technology concept that improves the wellbeing of the fish while promoting sustainability and growth in limited usable areas.
The Ocean Farm 1 fish farm, which investigates biological and technological aspects of offshore fish farming, has been floating out in the Atlantic Ocean since November 2017. With a gigantic diameter of 110 meters and a volume of 250,000 cubic meters (equivalent to around 200 standard basins), the facility has sufficient capacity to breed 1.5 million or 8,000 metric tons of fish in 14 months. The facility has roughly 20,000 sensors, which allow fully automated monitoring and feeding of the fish.
For this to succeed, the salmon are fed with fish feed. Continental conveyors are used for this process. For more than a decade, they have been proving themselves in the gentle transportation of fish feed both within factories and for loading the feed onto ships and conveying it on-board.
Maximum efficiency in extremely tight spaces
Aquaculture operators rely on particularly gentle and careful transportation of this feed. If pressed fishmeal pellets are put under too much strain, fine particles can become loose and settle on the seabed. This can result in excessive algae growth and water pollution. Closed Sicon conveyor belt systems by Continental are optimally designed to protect the fish feed. The system remains closed from the pick-up point to the delivery point, preventing fine particles from leaking out and polluting the environment. "Our belts are able to easily negotiate tight curve radii of less than one meter and in this particular case13° gradients from where the pellets are stored in the keel of the ship to the deck," reports Continental's Daniel Grimes. Continental is thus offering its customers a technically sophisticated solution that boasts impressive mechanical properties.
One of the biggest challenges in developing this technology was finding the right compound for the belt. "The pellets are made of fishmeal and fish oil, so we developed a special rubber compound that is oil resistant and meets the requirements of the fish feed industry. Cleanliness is crucial on-board the ship and at Ocean Farm 1. After all, we're dealing with food here," says Grimes. Development of the Sicon belts for the Ocean Farm 1 pilot project involved an additional factor in that the salmon farm is out in the middle of the ocean. Its conveyor belts are exposed to wind and weather conditions. Which is why ContiTech further optimized the compound so that the belts are able to cope with these demands and are also seawater resistant.
For the workers out on Ocean Farm 1 and the sailors on-board the fish feed ships, the closed system scores points with additional key advantages – one being that it guarantees safety because having oily fish feed on the floor would be a hazard. "Our belts increase wellbeing on-board the ships. They prevent odors and even help by enabling sailors to take off their shoes on the tween decks and in common rooms," emphasizes Grimes, who has spent some time out on a fish feed vessel.
In addition to the Ocean Farm 1 facility, there are five Sicon systems currently installed on-board ships and one two in a fish feed factory. Continental doesn't just help its customers to install the belts – belt maintenance at sea is just as important. Which means that there is always an expert on hand to respond to queries. Training the customer's team is also part of the repertoire. This means that if the conveyor malfunctions out at sea, the sailors have the necessary expertise to be able to help themselves.
Contact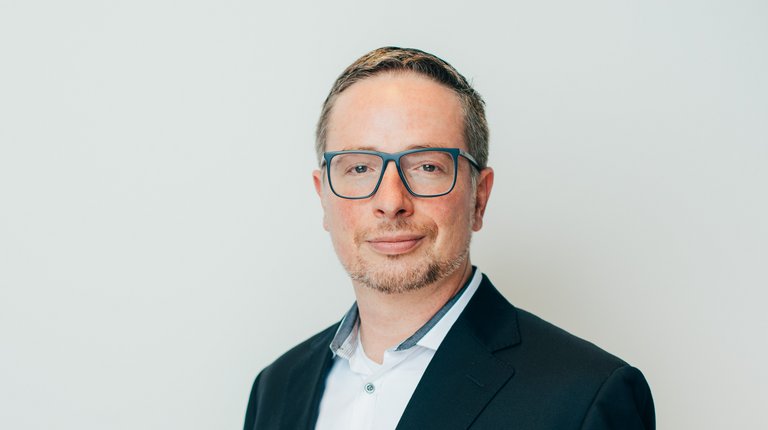 Sébastien Bonset
External Communications Manager