Press Release
December 10, 2018
More Food Safety at Christmas Markets Thanks to Hose Solutions from Continental
German-style Christmas markets are extremely popular worldwide
Strict hygiene regulations are in place for booths serving food and drink
Certified beverage and drinking water hoses ensure untainted food and drink
Hanover, December 10, 2018. Technology company Continental is helping to ensure food hygiene at Christmas markets thanks to its certified drinking water and beverage hoses.
Who doesn't enjoy spending a congenial evening together with friends, colleagues or the family at a Christmas market? Not only do Christmas markets have a very special atmosphere with their illuminated stands, the scent of burnt almonds and mulled wine booths, they are also a long-standing tradition in German-speaking countries. As long ago as the 14th century, toy makers, basket weavers and confectioners were permitted to offer the small items for sale at markets during the Advent period that children were given for Christmas; roasted chestnuts and other nuts including almonds were also said to have been sold. Today, the markets are a firm fixture in the run-up to Christmas, and the 1,500 large and around 1,000 smaller Christmas markets in Germany attract more than 85 million visitors a year, according to the Deutscher Schaustellerbund e.V., the organization representing the market traders. In addition, German-style Christmas markets also take place in many other countries around the world. For instance, a "Christkindlmarket" based on the traditional Nuremberg market has been held in Chicago since 1996, while the Frankfurt Christmas market has run a UK offshoot since 2001 in Birmingham that pulls in almost six million visitors every year. European-style Christmas markets have even established a foothold in China. The most authentic Christmas market can be found in Shanghai, where the visitors can enjoy, among other things, German lebkuchen (spiced biscuits), German bratwurst (fried sausages) and, of course, glühwein (mulled wine). After all, what would a visit to a Christmas market be without mulled wine?
Cloves, cinnamon and citrus fruit
In Germany, the Christmas market world champion, market researchers estimate that some 50 million liters of mulled wine are drunk each year. Much of this popular winter drink is delivered via wholesalers to the Christmas markets in huge barrels, each holding up to 1.000 liters. Hoses are an essential flexible transport link to transfer the wine into the barrels. Very strict regulations and hygiene specifications are in place to prevent the contents from being contaminated. High-quality materials, extruded inner linings for a longer service life and comprehensive quality controls ensure that Continental beverage hoses are safe, durable equipment. They meet all the statutory regulations and hygiene requirements applicable to food and beverage hoses. They are easy to clean and disinfect. Their homogeneous white inner lining is odor and taste-neutral, which means the special spiced aromas of the mulled wine are not impaired.
Mobile drinking water supply for hygienically clean mulled wine mugs
Mulled wine mugs with winter motifs are very typically available at Christmas markets. For some Christmas market visitors they are very popular as souvenirs, so not every mug finds its way back to the booth. Cold or hot drinking water has to be available at the market booths so that the mugs – as required by food hygiene regulations for glasses, cutlery and other equipment – can be thoroughly washed. The hoses used to deliver water must be approved for carrying drinking water and must be correspondingly marked. They must also be undamaged. The Aquapal hose from Continental has been tested by accredited institutes and is one of the very few hoses on the market that is also approved for carrying drinking water in accordance with the new version of the Drinking Water Regulations. The excellent flexibility across a broad temperature range and a weatherproof outer rubber lining that is resistant to oils and fats make it an ideal drinking water hose for almost every application – including outdoors.
Contact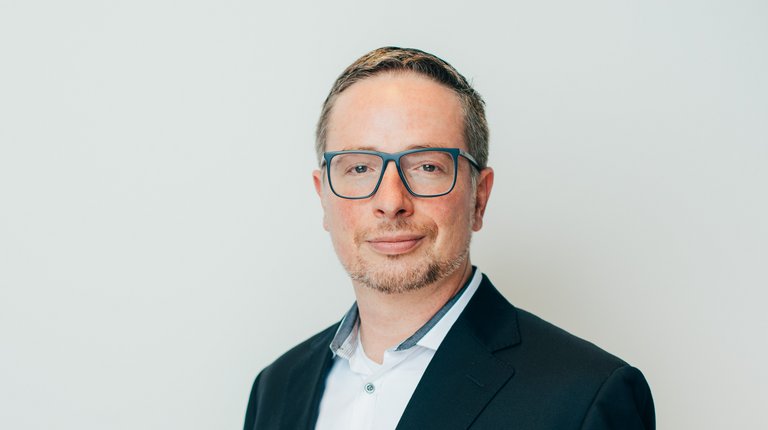 Sébastien Bonset
External Communications Manager