Survey: Germans Bemoan Lack of Appreciation for Skilled Occupations
Survey commissioned by Continental: 60 percent of Germans regard the recognition for skilled occupations as inadequate
Better pay and more flexible working conditions seen as the most effective means to increase appreciation
Causes of unfilled training positions include poor pay and lack of recognition
Clear trend: young people favor a college education over vocational training
Dr. Ariane Reinhart, Continental Executive Board member for Human Relations and Sustainability: "We urgently need to improve the image of skilled workers. Only then can we increase the number of trainees in companies and really combat the skills shortage"
Hanover, August 25, 2022. The majority of Germans regard the recognition of skilled workers in society as inadequate. This is the finding of a representative survey of some 2,000 German citizens conducted by the YouGov opinion research institute on behalf of Continental in May 2022. According to the study, 59 percent of respondents bemoan the lack of appreciation for skilled occupations based on in-company training. Just under a third of those surveyed (32 percent) believe that skilled workers with the relevant qualifications are sufficiently valued. "The results of the survey are alarming. We urgently need to improve the image of skilled occupations. Only then can we increase the number of trainees in companies and combat the skills shortage. This has already become one of the greatest challenges for the economy today," says Dr. Ariane Reinhart, Executive Board member for Human Relations and Sustainability at Continental. "Skilled occupations in Germany, for example in the trades sector, are held in high regard internationally. They also deserve the appropriate social recognition domestically."
According to the survey, more than a third of respondents (37 percent) see better pay as the most effective measure to improve appreciation for skilled workers. For 23 percent, the key lies in more flexible working conditions for skilled occupations – for instance with regard to working hours.
Clear trend: young people favor a college education over vocational training
The survey also found that the trend among the younger generation is increasingly toward a college education. 42 percent of young respondents reported an intention to pursue degree studies, while just over a quarter (27 percent) plan to complete in-company training.
Respondents from this age group cited poor pay (38 percent) and the lack of social recognition for skilled occupations (27 percent) as the main reasons why so many of the training positions currently on offer remain unfilled. Meanwhile, the majority of those ruling out a college education said that they wanted to earn money immediately after leaving school (23 percent), that they lack the necessary qualifications or that studying did not fit into their life plans (both 20 percent).
Nearly one-fifth (17 percent) of the 16- to 22-year-olds have no graduation certificate and do not intend to obtain one. A further 17 percent are still undecided with regard to vocational training. "In the current situation, we cannot afford to lose anyone from the labor market. The objective must be to provide career prospects for every person of employable age," says Reinhart. "We must empower those who lack the qualifications required for vocational training to obtain them. To this end, we at Continental offer young people as well as older employees, refugees and people without formal qualifications a so-called entry qualification. This allows them to be integrated into the skilled labor market through vocational training." The one-year entry qualification course is comparable to a long-term internship of 6 to 12 months. During this period, the participants get to know the basics of their skilled occupation as well as Continental as a company. Assuming they achieve the level required, they can then take part in one of 19 vocational training programs.
Contact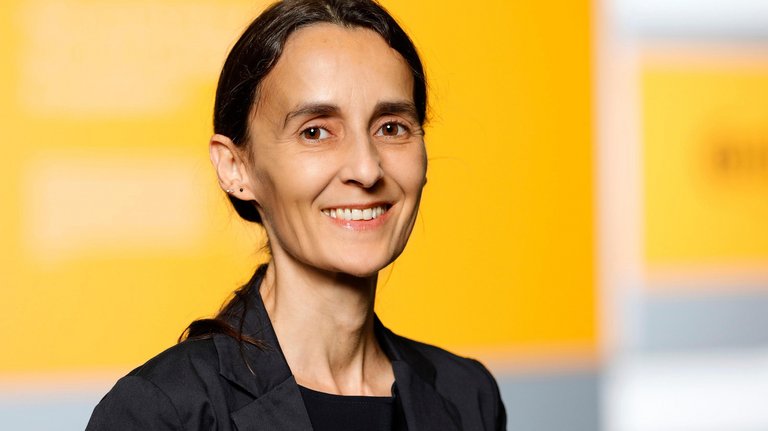 Nicole Göttlicher
Spokeswoman, HR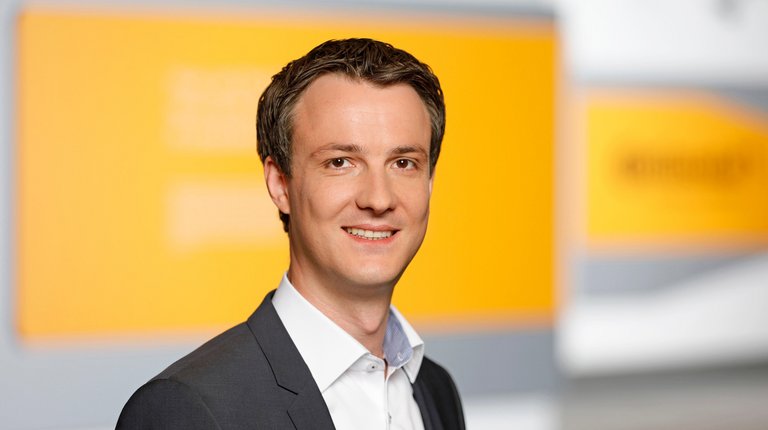 Vincent Charles
Head of Media Relations