Press Release
April 16, 2019
Award-winning and Tailor-made: Smart Solution from Continental Pleases Car Drivers Sense of Smell
Continental develops clever solution to eliminate unpleasant new-car smell
Perfumed Acella interior material improves the odor of vehicles diffusing the pleasant fragrance of orange, green tea or perfume
Zhangjiagang/Hannover, April 2019. With the advancement of the well-established interior material Acella, technology company Continental has developed a pioneering solution for eliminating the new car smell, which many drivers find unpleasant. The engineers at the company's Zhangjiagang plant have found a way to add perfume to the covering material which fills the car's interior with the scent of oranges, green tea or men's perfume. Automobile Industries China, a leading trade magazine for the automotive industry in the market and part of the international Vogel Automotive Media Group, honored Acella with fragrance with its Automotive Innovation Technology Award at the International Automotive Congress in December 2018 in Shanghai. The award stands for technological progress and performance enhancement of vehicles. "This shows that we always offer our partners and their customers the right solutions. The development takes place directly here in China, where trend-setting mobility solutions are demanded – we are clearly following our strong aspirations to act in the market and for the market," says Cai Dongdan from Continental, who is part of the six-person development team.

Whether shaving or applying make-up, eating or drinking, making a phone call or listening to music: Today people no longer simply get into a car, but rather into mobile living spaces. The car nowadays is more than just a means of transport, it has become a second "living room". In addition to important future topics of the industry such as electromobility or autonomous driving, it is therefore important to make the interior as comfortable as possible. Whether it´s a small city or sleek sports car, an elegant sedan, a luxurious SUV or an emission-free electric car – the interior offers a world of experiences and plays a decisive role in the purchase decision. After all, Chinese people spend around two hours a day in their cars – and sometimes a lot more than that especially in large cities with high traffic volumes1. This makes it all the more important for drivers and passengers to feel comfortable and at home in their cars.
One major reason this is not always the case is the new-car smell. According to the 2018 J.D. Power China Initial Quality Study the fresh-from-the-factory-odor is something a big part of car customers in China are not pleased with. More than ten percent of drivers complained about the odor of their brand-new cars for the third year in a row now. In fact, the smell matters more than the second most prevalent problem, which is excessive fuel consumption
Fast, fragrant and tailor-made
This issue did not go unnoticed by car manufacturers, which approached their partner and surface specialist Continental. "When our customers told us about the complaints from the car buyers, we practically had the solution at hand. Following trends on the market we had done our research already and were able to come up with our Acella interior surface material with scent pretty soon," says Cai. "Vehicle interiors have effects on peoples' senses – the sensation of all the shapes, materials and surfaces makes people want to buy a certain car or not. This also applies to the smell of it." In fact, for decades Continental has been pursuing the idea of creating odor-intensive surfaces for vehicle interiors and has conducted experiments on the subject from time to time. Finally, the engineers found a new and innovative method. With that Continental already had a solution at hand even before the issue arose and smell became the most frequent complaint made by the end customer in China.
The surface experts at Continental – based in Zhangjiagang, where the company has recently expanded its research and development facilities – designed a method to integrate fragrance into a layer of the standard Acella interior surface material. As the development of a completely new material would have been costly and time-consuming, they upgraded an existing material using this method and suggested several flavors in this process to meet customer requirements in the best possible way. "It was a light, fruity and fresh scent which was favored by the manufacturer and their customers. It took us just one year from the initial enquiry to series production." The team was able to develop two further flavors, green tea and men's perfume within just six more months. "These new pleasant scents create a feel-good ambience for car buyers. And our customers are very pleased that we were able to solve the smell issue within such a short period of time," continues Cai.
What is more: Continental also offers the scents in different degrees of intensity. Just as the new car smell disappears after a while the scent also evaporates. "It is not intended to remain in the car for the rest of the vehicle's life. Depending on the chosen intensity it is still slightly perceivable after six to eight months before it completely fades away," Cai continues.
Over and above customer requirements, interior air quality is also regulated by guidelines that have been in force in China since March 2012. These set out eight limits on VOCs (volatile organic compounds) that affect unhealthy gases emitted primarily from solvents and synthetics. These VOCs are often the cause for the offending aromas. Against this backdrop interior materials are receiving particular attention in China, both within the automotive industry and from end customers. "Of course Acella with fragrance is also free of stabilizers containing heavy metals and it has passed the VOC test," confirms Cai. Continental has even been working in consultation with the government on the definition of consistent measuring methods for air quality in automotive interiors. The technology company uses proven European and American standards to test the emissions of all its materials in-house for any substances that might be harmful to health.
The company's engineers are also specialists when it comes to reduce the smell and the emissions of vehicle interiors. Paramount example is the low-emission, low-odor and non-allergenic cover material Acella Eco providing pleasant and healthy air in the vehicle interior because all solvents and emission-relevant plasticizer systems are limited to an absolutely necessary minimum. It is with the development of eco-friendly and top-quality products like Acella Eco which reduces the smell as well as clever ideas resulting in developments such as Acella with scent that the material specialist proves its innovative strengths time and time again.
Further highlights: Solution for ambient lighting
In order to live up to the aspiration of creating living spaces inside vehicles, the engineers in Zhangjiagang are consistently working on advancing their cover materials. One of the current developments is the translucent Acella Hylite Concept trim material which enables special light effects. Light effects, illuminated logos, buttons or enlighted applications can be integrated behind the surface. It remains exciting to see with which further developments Continental will come up with.
Here you'll find all information on AutoShanghai

1 Source: https://www.auto-motor-und-sport.de/reise/selbstversuch-autofahren-china, 11.04.2019
Contact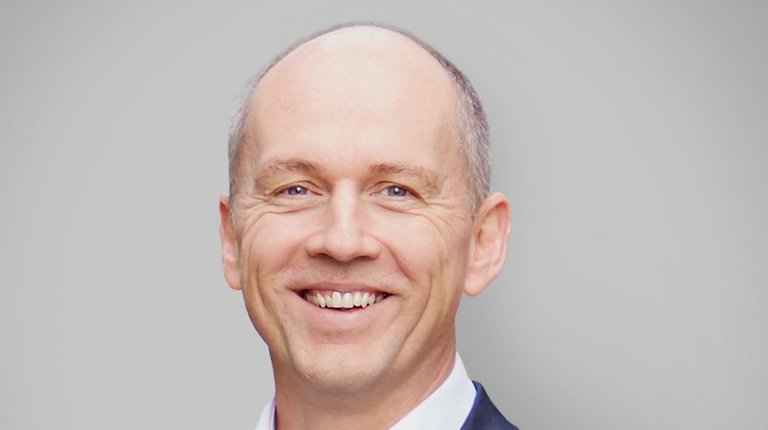 Wolfgang Reinert
Head of External Communications