Press Release
May 03, 2017
Trendy textile designs
Well-suited for contract areas: the new skai® Paratexa NF and skai® Paduna Stars NF feature realistic textile design
New skai® digital print collection is impressive with 3D-effects and brilliant color
Frankfurt am Main, May 2017. With "Connecting the Future", Techtextil is inviting people to the Frankfurt Trade Fair from May 9 – 12, 2017. In this innovative environment, the surface specialist will present smart materials for the contract area as well as for automobile and commercial vehicle interiors. The special highlight: With the Hornschuch Concept Car THE PIONEER the company will show its complete spectrum of design competence in interiors and exteriors to the interested trade professionals in hall 3.0 at booth G46.
For many years, Hornschuch has been successful in the contract area with high-quality skai® upholstery materials. The surface specialist is impressive with a plethora of possibilities and is successful in the restaurant, hotel, and cruise ship industries, and also in peripheral medical areas, as well as in stadiums, airports, and other public buildings. There, skai® upholstery materials can be used not only on furniture, but also on panels on the wall. The products have characteristics that are particularly popular for room design such as B1 flame-retardant coating, robustness, ease of cleaning, and light-fastness.
Textile designs are in style
Impressive designs and excellent technical characteristics are hallmarks of all high-quality skai® materials. At Techtextil, Hornschuch will present several new upholstery materials, such as the two B1 articles skai® Paduna Stars NF und skai® Paratexa NF, both which textile embossing and therefore super trendy.
Amazingly realistic
The brand-new upholstery material skai® Paratexa NF taps into the current textile trend. The fine surface structure in combination with its modern textile look and the trendy selection of colors create a particularly natural feel. Available in 15 colors in the muted pastel spectrum from the very beginning. Recently, the premium product was awarded the Label iconic Award 2017: interior innovation – Winner. The innovation was also successful in the renowned iF Product Design Award 2017. The material leaves nothing to be desired with regard to workability. It also meets the stringent B1 flame resistance standard and is therefore ideal for use with design-oriented contract area.
Glossy metal surfaces continue to be very trendy in addition to textile looks. The new skai® Paduna Stars NF combines both trends in a single surface, because the material also has a delicate textile structure. In 16 trendy metallic colors – including trendy taiga, nightblue, ruby und berry – the material looks elegant and sophisticated. It is particularly excellent as an eye-catcher and for decorative applications – on furniture or on the wall. As this innovative material also meets the B1 flame resistance standards, it is ideal for use in the contract branch.
ska® digital print – individual designs
Hornschuch's customers can now equip limited small series and individual projects with designs from the high-quality skai® digital print collection, thereby gaining advantages at the Point of Sale. The high-quality upholstery materials skai® Pandoria Plus and skai® Toledo EN are the basic grades with three different embossings each - elegant leather grain, classic textile grain, and fine micro-pore structure. They are directly digitally printed and then finished with a coating. The two variants differ primarily in their flame-retardant properties. The skai® Pandoria Plus grade has a higher level of flame resistance. 12 innovative motifs are available with the various embossings. They are intended to serve as an inspiration and to illustrate the possibilities of digital printing, but naturally they can also be ordered. The designs are impressive with their intensely brilliant colors and unique 3D-effects. They range from wood, to textile, to phantasy motifs.
Each design can fundamentally be converted to digital direct printing such as when an Allover-Logo print is desired. The minimum amount is 100 meters.
Laminating expertise from Herbolzheim
The firm kek-Kaschierungen in the Southern Baden town of Herbolzheim has been an important part of the Hornschuch Group for several years. As a finisher, kek has been active in the development, production and distribution of individual lamination solutions for over six decades. In the automotive sector in particular, but also in the textile and furniture industry, the Herbolzheim company is renowned for its high level of professionalism and technical expertise. In the fields of lamination, stamping, cutting and upholstery, kek offers a wide range of solutions from a single source. At Techtextil, kek will be showing the interested visitor examples of the individual lamination steps for artificial leather and upholstery materials.
Contact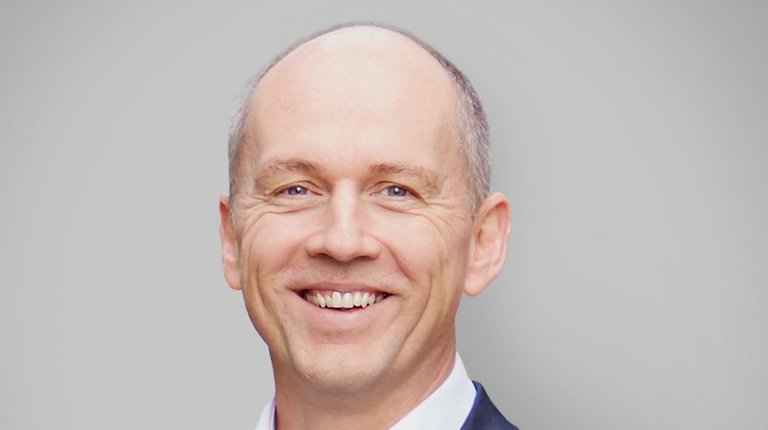 Wolfgang Reinert
Head of External Communications