2045 Climate Goals: "Thousands of Jobs Depend on Every Decision"
Transformation process to achieve 2045 climate goals must be accelerated
Dr. Ariane Reinhart, Continental Executive Board member for Human Relations and Sustainability: "The effects of climate change are leading to tectonic shifts in the economy with far-reaching social consequences. Thousands of jobs and billions of euros in added value for industry depend on every political decision"
Reinhart: "We can transform, but we cannot have any discontinuity. Creating the necessary conditions for climate protection means preventing large-scale unemployment"
Using new employment opportunities through targeted training measures
Continental production to be carbon-neutral from 2040; complete carbon neutrality along the entire value chain by 2050 at the latest
Hanover, November 8, 2021. Technology company Continental is calling for more momentum and a targeted concept to achieve a carbon-neutral economy in Germany. Otherwise, it claims, there is a risk of serious disruption if the government's self-imposed climate targets are to be reached by 2045. Policymakers must therefore create the necessary conditions for a sustainable transformation at all levels: "The effects of climate change are dramatic and are leading to tectonic shifts in the economy with far-reaching social consequences. Thousands of jobs and billions of euros in added value for industry depend on every political decision," says Dr. Ariane Reinhart, Executive Board member for Human Relations and Sustainability at Continental. "We can transform, but we cannot have any discontinuity. Creating the necessary conditions for climate protection means not only accelerating the transformation, but also preventing large-scale unemployment," says Reinhart. It is therefore crucial, she adds, to identify new employment opportunities brought about by the climate transformation. "We must help employees transition from one type of work to another and offer them new prospects through targeted training programs."
An economically oriented incentive system would help to achieve carbon neutrality. "The message must be that carbon neutrality is also commercially worthwhile. Although the goals have been defined, we are transforming an entire economy and society, and we do not have a concept for this," explains Reinhart. Without one, she warns, social harmony will be jeopardized and acceptance of the need for sustainability and transformation will decline.
In this context, energy economist Dr. Claudia Kemfert, head of the Energy, Transportation, Environment department at the German Institute for Economic Research in Berlin and professor of energy economics and energy policy at the Leuphana University Lüneburg, calls for a significantly faster expansion of renewable energies and the phase-out of coal by 2030.
"The incoming federal government must make clear how much greenhouse gas budget we have left and how we aim to achieve the climate targets in Germany. This requires the start of the transportation transition and the promotion of both sustainability in agriculture and the decarbonization of industry through targeted subsidies."
Preventing an exodus from Germany
Reinhart points out that the path to carbon neutrality must avoid significant discontinuity, and that the transformation of the entire value chain within the economy must be shaped in a joint and proactive manner: "Companies must expand their level of action and focus on all participants in their supply chains. Carbon-neutral business must cover all value chains." To this end, she adds, it is important to prevent an exodus of companies due to rising energy costs. "High energy prices create a particularly significant risk of an exodus, which would exacerbate the potential social impact. Lower VAT rates for products that are manufactured in a certifiably sustainable manner could help, for example, to cushion the financial burden for companies," says Reinhart. It is crucial, she continues, that companies and consumers understand that the manufacture of sustainable products ultimately means higher prices, at least temporarily. "At the same time, all countries must make a serious effort to pursue an effective climate policy. This is clearly evidenced by the reports of the Intergovernmental Panel on Climate Change and the deliberations at the UN Climate Change Conference in Glasgow," says Reinhart.
"As many countries as possible must implement the goals of the Paris Agreement in a binding manner. This will result in less and less scope for dirty production," adds Kemfert. "It must be made clear that the real cost is the cost of not protecting the climate. The transformation and the associated high investments generate added value, innovations and new jobs. The appropriate conditions will facilitate and promote such investments, creating huge commercial opportunities for companies and economies."
Continental production to be carbon-neutral from 2040
For Continental as a global company in the mobility industry, sustainable and responsible management has been an integral part of its corporate strategy for many years. "Over the past several years we have been pursuing a consistent strategy aimed directly at achieving the relevant climate goals and realizing complete carbon neutrality – in all countries and along the entire value chain," says Reinhart.
In 2020, Continental switched its global electricity supply for its own production to completely renewable sources. All in-house production will be carbon-neutral by 2040, and by 2050 at the latest, Continental aims to achieve complete carbon neutrality along its entire value chain – together with its partners and at the respective speeds of its customers, industries and markets.
Contact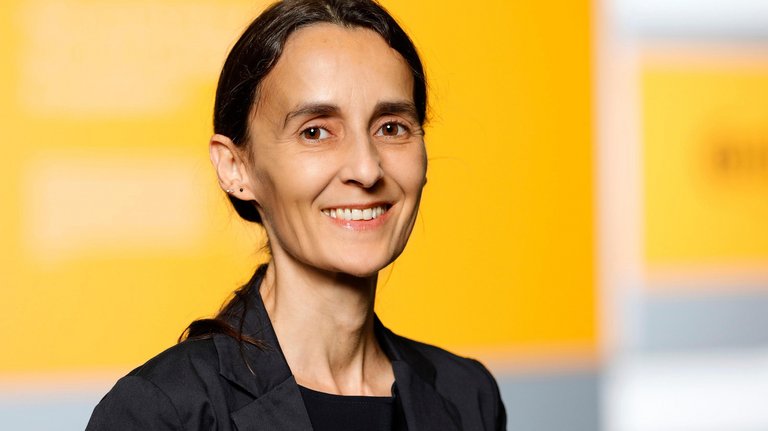 Nicole Göttlicher
Spokeswoman, HR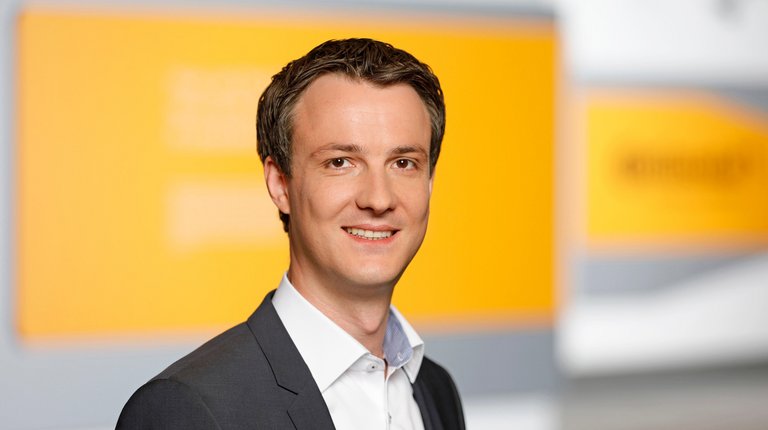 Vincent Charles
Head of Media Relations