Press Release
February 25, 2022
Vikings Drive Electrically: Norway Fully Committed to Zero-Emission Drives for the Future
Norway is the eMobility world champion
For optimum performance, the large battery needs a sophisticated thermal management system
Sustainability plays an important role in the development steps of the coming years
Hanover, Germany, February 25, 2022. Almost 240,000 islands.1 More than 1,000 fjords.2 Over 2,000 waterfalls.3 200,000 moose.4 Up to eleven meters of snow per season.5 And one of the greenest capitals in the world. Norway is a country of superlatives. But in one area, the small Scandinavian country has a particularly clear lead over the big players: electric mobility. This is not a miracle, but a strategy: For 30 years, the purchase of e-cars has been promoted, first by private organizations, then by the government. More than 98 percent6 of the electricity comes from hydroelectric and wind power plants – green electricity is often cheaper in Scandinavia than gas or diesel. Norway also has the greatest ambitions for the phase-out deadline: no new cars and light trucks with combustion engines are to be sold by 2025 at the latest. And in 2021, more than 60 percent7 of newly registered cars had all-electric powertrains. The bottom line is that, with 81 electric vehicles per 1,000 inhabitants8, the Viking heirs outrank the rest of the world – Germany, for example, comes in at just a tenth of that figure. The conditions are therefore perfect for the transformation to sustainable and low-emission mobility.
Are they? Because actually, the weather conditions in a country where it can get as cold as minus 40 degrees Celsius9 in winter are not at all ideal for the technology used for eMobility. To ensure that the highly sensitive battery can nevertheless retain its full performance capability – whether cold or warm – Continental's engineers have to entirely rethink temperature management in the vehicle.
Electric batteries are sensitive – regardless of whether they are installed in a smartphone, a pedelec or underneath an electric car. And that is not due to a higher risk of fire, as many people assume. They simply do not feel comfortable in summer heat, winter cold, extreme conditions. This is because cold in particular slows down the electrochemical processes, the battery voltage drops and there is a risk of deep discharge, which is harmful to the battery. "Electrical energy that has been lost due to the wrong temperature can no longer be recovered," knows Patrick Handritschk, who works on thermal management solutions at Continental.
The performance of an electric vehicle battery is highest in a temperature corridor between 15 and 40 degrees Celsius. And that is precisely why the line systems that Continental's experts are developing have a direct impact on the range of e-cars.
In principle, the design of electric vehicles is much less complex than those with combustion engines: a gasoline engine with a manual transmission, for example, has about 1,400 parts. By contrast, an electric car needs just 200 individual components. The cooling and heating lines are one of the few exceptions. Whereas in an internal combustion engine only the engine itself needs to be cooled and the heat generated can be used for cabin heating, the piping system in an electric vehicle is much more complicated. Here, the temperature has to be managed for several circuits, for the powertrain, the air conditioning system and finally the battery.
Depending on the outside temperature, the battery must therefore either be cooled or warmed up. Today, this usually happens via separate systems connected by a heat exchanger. And so, the total line length doubles to almost 30 meters compared with the internal combustion engine. The same applies to the number of necessary plugs, quick connectors and clamps. In a large commercial vehicle, this can amount to almost 100 individual lines and hoses, plus as many transition elements.
The most important property for lines in electrically driven vehicles: absolute impermeableness under all external influences, such as temperature differences in cold winters or mechanical influences caused by driving itself. This is because a mixture of water and a coolant such as glycol flows through the pipes and hoses. Electric vehicles are also increasingly using alternatives such as dielectric fluids. Therefore, the materials used must also have the appropriate chemical resistance. Traditionally, rubber materials such as ethylene-propylene-diene rubbers (EPDM) were used for flexible hoses, while aluminum or steel were used for the more stable tubular elements. Today, peroxide-crosslinked rubber compounds are increasingly being replaced by thermoplastic elastomers (TPE), and other polyamide, polypropylene or polyphenylene sulfide plastics (PA, PP and PPS for short) are taking the place of aluminum and steel. Depending on the individual requirements of the respective OEM, these materials can also be combined with each other for the optimum solution and connected via appropriate connectors.
In this context, the cooperation with the manufacturers may well have different focal points. For example, the design ideas of established OEMs are often already very detailed and concrete, so time tends to be invested in the development and approvals of various material options. In the eMobility sector, however, Continental also works with many start-ups that give engineers more design freedom and rely on its expertise when it comes to selecting materials for hoses, tubes, and the like.
Sustainability with room for improvement
As always in eMobility, the issue of sustainability also plays a special role in materials. And not just because end consumers are placing ever greater value on resource conservation and long-lasting products. "Fortunately, the lines in a vehicle are generally designed so that they do not need to be replaced. That alone reduces resource consumption," says Patrick Handritschk. In addition, the developers pay particular attention to the weight of the components, because every possible gram is to be saved elsewhere due to the high weight of the battery. "Thanks to new materials that are just as stable and impermeable as their predecessors despite a lower wall thickness, we have already been able to cut weight by well over 50 percent in comparison."
Sustainability is also a main factor in Continental's own production. According to its comprehensive sustainability roadmap, the technology company aims to neutralize its CO2 footprint worldwide through negative emissions – including production, the supply chain and the end-of-use phase. The focus is on vehicles with no powertrain emissions. And that's no small challenge. Most hoses, whether EPDM, TPE or other plastics, do not consist of just a single layer. To ensure good dynamic stability of the hoses, a reinforcement material is usually incorporated that is difficult to separate from other layers.
Nevertheless, according to the experts, so-called monolayers are quite conceivable if the market signals the need. It is also possible to use recycled granules from old PET bottles, for example. "There will be a change here in the coming years, because there is still a lot of untapped potential," Patrick Handritschk is certain. And here we come full circle: Green Norway also takes its recycling obligations very seriously – the first recycling plant for batteries from electric cars is due to start operations in Fredrikstad soon.
Contact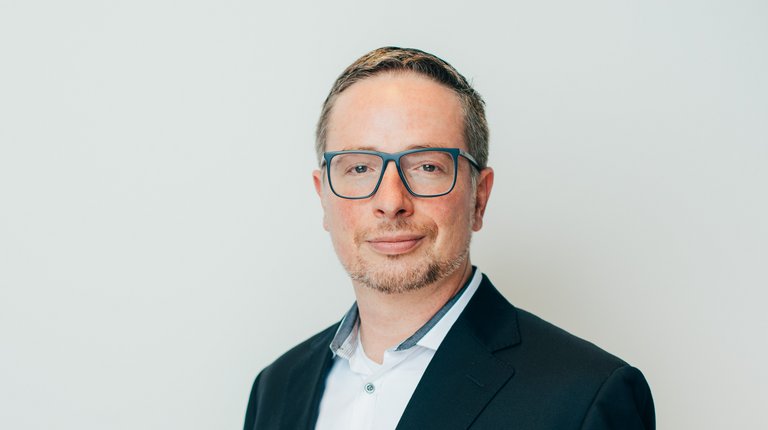 Sébastien Bonset
External Communications Manager