Press Release
July 03, 2019
Workshop Service of the Future: Schaeffler and Continental Partner in Commercial Vehicle Maintenance
Goal of the cooperation agreement: to bring fleets and workshops together and drive advances in workshop digitalization
REPXPERT partner workshops that register on TruckOn will receive extra points for the bonus program
Integration plans: In a later phase, TruckOn will offer a filter that allows specific searches for workshops that offer Schaeffler brands​​​​​​​
Langen/Villingen-Schwenningen, July 3rd, 2019. The Automotive Aftermarket division at Schaeffler is a new partner of TruckOn, Continental's digital booking platform for commercial vehicle repairs and services. The companies have launched their long-term collaboration by recommending each other's programs to their respective workshops. REPXPERT workshops that register for TruckOn will receive extra points for the REPXPERT bonus program. In the future a filter function will be added that will let fleets search specifically through filters for workshops that are REPXPERT partners, thus giving them access to premium Schaeffler brands like LuK, INA and FAG. Each partner has already included a link to the other's platform. In the long term Schaeffler and Continental even plan to offer a single sign-on so as to facilitate digital workshop management for their members. Workshops that belong to both online portals will then only have to log in once.
Common goal: digital support for workshops
"As a strong partner for workshops, we are contributing our REPXPERT service brand to the partnership, and with it our comprehensive knowledge of systems and our technical expertise. Our product brands and repair solutions in OEM quality contribute significantly toward reducing downtimes," says Dr. Robert Felger, President Product Management and Research & Development at Schaeffler Automotive Aftermarket. "Together with Continental, we are preparing workshops and fleets for the digital era," says Dr. Felger. Viridiana Chaveron, Head of TruckOn at Continental, adds this: "When they are combined, REPXPERT and TruckOn fulfill the wish of making life easier for our partner workshops. To achieve this we exploit the advantages of digitalization. REPXPERT and TruckOn complement one another very well, which is why we are recommending REPXPERT to our partner workshops. Here, we want to help workshops to strengthen their processes as well as their marketing with digital tools."

Over TruckOn, fleet managers and haulers can book workshop services online – quickly and reliably, across country borders or internationally, and around the clock. The services currently include tachograph testing, periodic inspection of trucks and trailers, clutch repair, wheel bearing repair and axle drivetrain repair. Fleet operators can use the platform, free of charge, to readily find workshops along their routes. Based on information at TruckOn and evaluations by other users, they can book their services online – reliably and efficiently. TruckOn lets workshops tap into new customer groups, digitalize their systems and simplify their processes. In addition, they receive important information in advance to prepare for the booked service appointment.
REPXPERT offers comprehensive services through the agreement
REPXPERT is the only system on the market to fully cover the TecDoc catalog, which is one of the leading cross-manufacturer vehicle and spare part catalogs in the world. Here, workshops can find the right spare parts quickly and easily. They also get detailed repair instructions for Schaeffler products. Via the REPXPERT online portal, they also have access to the TecRMI information system, which offers a wide variety of vehicle-specific repair and maintenance information for commercial vehicles. The hotline and personal training events also help to continually keep workshop professionals up-to-date in their technical knowledge. All of this enables them to repair commercial vehicles efficiently and reliably and thereby become a recognized partner of fleets.
TruckOn: new customer groups, simpler processes and information in advance for workshops
"Our new TruckOn platform makes us digital pioneers in the commercial vehicle world, and we are already perceiving great interest by workshops and fleets," says Viridiana Chaveron about TruckOn. "We see ourselves not only as a link between workshop and fleet but also as support for workshops. TruckOn should not only bring customers but also make the work easier. That is what connects us with REPXPERT." Workshops that register on TruckOn can offer their repair services with just a few clicks over the new online service and thereby attain better utilization and more customers. The workshop can input which brands and services it prefers to work with. The Schaeffler lineup for commercial vehicles includes products and repair solutions for the powertrain (LuK) and for the chassis (FAG). In addition, the services of the REPXPERT brand support workshops in their daily work, such as through personal on-site training, and thereby contribute to a business enterprise's professionalism.
Contact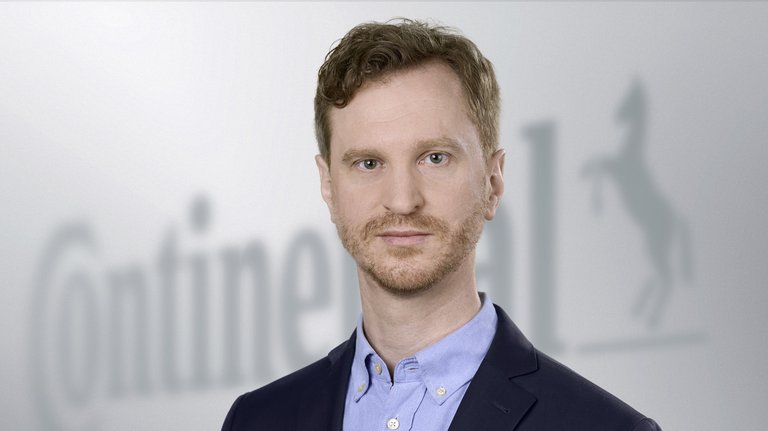 Oliver Heil
Media Spokesperson Smart Mobility