Press Release
April 18, 2017
With New President Enno Tang, Continental Sets Course for Continued Profitable Growth in China
Effective June 1, 2017, Enno Tang will succeed Dr. Ralf Cramer as president of Continental's organization in China
Chinese market has grown over-proportionally and profitably during the past four years
Continental in China is now at the same level as other major markets
Continued strategic goal is to increase sales in China faster than the market
Hanover / Shanghai, April 18, 2017. Effective June 1, 2017, Enno Tang (45), head of the Chassis & Safety division, China, and the Vehicle Dynamics business unit, China, will become the president of Continental's organization in China. He will succeed Dr. Ralf Cramer (51), Executive Board member who, as per the company's announcement in September 2016, will conclude his contract as planned by mid-August 2017 and pursue new career opportunities outside of Continental. Enno Tang will report to Dr. Elmar Degenhart, the chairman of the Executive Board of Continental AG.
"On behalf of the entire Executive Board and the global Continental team, I would like to express our sincere gratitude to Ralf Cramer for the many years of excellent service to our organization," Degenhart said. He added: "As the former head of the Chassis & Safety division and most recently as the president of our organization in China, he has contributed invariably and in an exemplary fashion to the success and best interests of Continental. We wish him all the very best for the future."
For Continental, the Chinese market has grown over-proportionally and profitably during the past four years. "We have succeeded in strengthening our local organization in China and positioning ourselves as a leading technology company in this important market. Our strategy of being 'in the market for the market' has clearly paid off," Degenhart explained.
"We intend to manage our business in China in the same way that we do in other major global markets, including Europe and North America. With Enno Tang, we are delighted to have found a Chinese colleague for this important job. He knows the country and Continental very well – the best prerequisite for us to continue along our successful path. We wish Enno Tang every success going forward," Degenhart said.
The Chinese market has seen strong, profitable growth in recent years. In the past five years, Continental's investments in China added up to €1.3 billion. In the same period, the company's team in China grew to more than 25,000 employees (incl. employees from joint ventures) at the end of 2016. Furthermore, the cultural balance of local executives improved to about 60 percent in 2016.Enno Tang joined Continental in 2004 to build up and lead the Body & Security business unit in China. He held several managerial positions in different divisions in China and Germany and is currently the head of the Chassis & Safety division, China, and the Vehicle Dynamics business unit, China.
Contact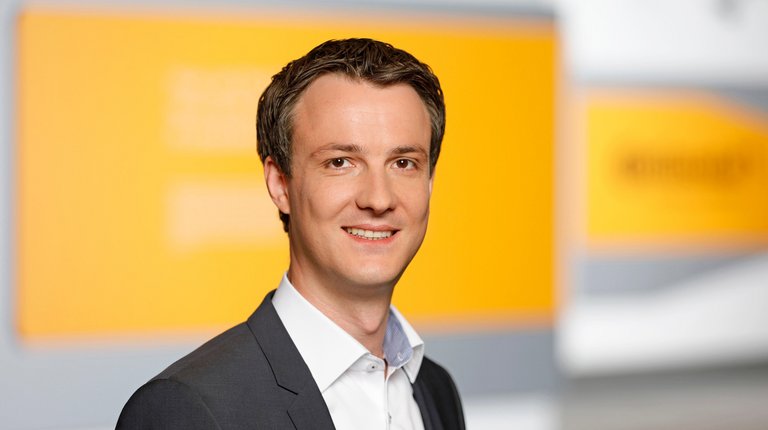 Vincent Charles
Head of Media Relations