Continental at Consumer Electronics Show 2023
At technology company Continental, we are driving the future of mobility – more safely, more connected, and more convenient. For more than 150 years, Continental has revolutionized the way we move, and at CES 2023 (January 5 – 8, 2023, in Las Vegas), we have offered a glimpse into the future, presenting hands-on solutions for some of today's mobility concerns.
Continental has hold a press conference during CES Media Days at Mandalay Bay, January 4 at 3 p.m. Additionally, the technology company has showcased its latest innovations in a private exhibit at the Renaissance Hotel. Please find here all information for your coverage.
Press contact for Automotive topics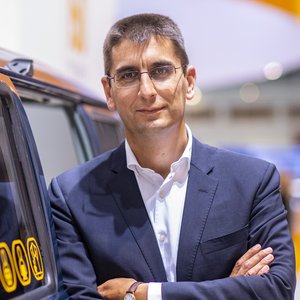 We are ushering in a new era of mobility. At CES, we'll demonstrate how it is impacting the vehicle at every level, from the concrete to the cloud. These innovations will disrupt the entire mobility experience, not just for drivers, but for all forms of transportation, including vulnerable road users. At CES, we are offering a glimpse at how the future on the road will be safer, more sustainable and more efficient.
Here you can find our press releases on the highlights at CES 2023.
Innovations From the Concrete to the Cloud
At CES 2023, we will demonstrate how product solutions are improving the entire mobility spectrum, including the way vehicles function and how people engage with them. Please find here some product highlights: